I like to think i'm on the ball when it comes to restaurant openings in the Manchester area but I have to admit I was caught off guard by '3TwentyOne'.
The first I heard of them was when I received an email from Tom a few weeks ago inviting me to a special preview night shortly before it's official opening. He described the new restaurant as "smokey meats and liquor straight from the prohibition period" which was all I needed to hear, I gladly accepted.
For the next couple of weeks I followed their progress closely and the more I learnt about the menu the more excited I became, particularly when sexy photos of unbelievably good quality and well cooked meat began appearing. I couldn't wait for the preview night and on Saturday it finally arrived!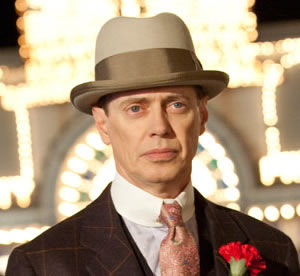 3 Twenty One gets it's name from it's address, above 'The Deansgate' pub at 321 Deansgate. As I walked through the pub I was a little unsure what to expect upstairs. I wouldn't call it rough but it's certainly dated and not the sort of place i'd expect to find a swanky new restaurant.
Once upstairs though you are somewhere else entirely, the restaurant looks amazing. They've clearly spent a lot of money on it and I absolutely loved the 1930's decor and I half expected to see Al Capone or perhaps Steve Buscemi sat at the bar (Boardwalk Empire reference, please keep up!).
We were seated with a great view of the open kitchen by a very friendly waitress who immediately offered us wine, a great start!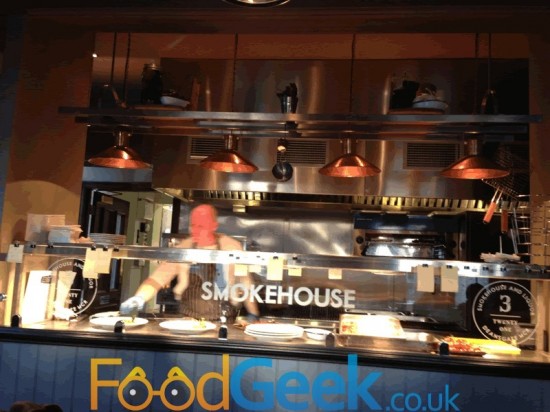 The menu appears to be quite small at first glance but there's actually a lot on offer, it's just really well organised. With sections such as 'Table Fillers' including the usual breads, dips & olives and 'Starters' with 'Soup Of The Day', pate, ribs, chicken wings and more excitingly the 'Manchester Egg'.
The Manchester Egg is a twist on the traditional scotch egg. The egg is pickled and coated in Bury black pudding, sausage meat and bread crumbs. They're also available at The Castle pub, The Mark Addy, The Parlour and occasional street food events but it's great to have somewhere else serving them right in the city centre!
As much as I love the Manchester Egg, I was torn between ordering one or the ribs. Mainly because i'd only had the very similar Black Pudding Scotch Egg from Aumbry the night before. Thankfully, Mrs FoodGeek was keen on both options too so we agreed to share.
The Manchester Egg was brilliant, it's bigger & heartier than Aumbry's fine-dining version but just as tasty with the egg as perfectly runny. Served simply with rocket, crispy bacon and a light pea puree it takes a classic bar snack and turns it into a really good and quite refined dish which I'm sure will be very popular.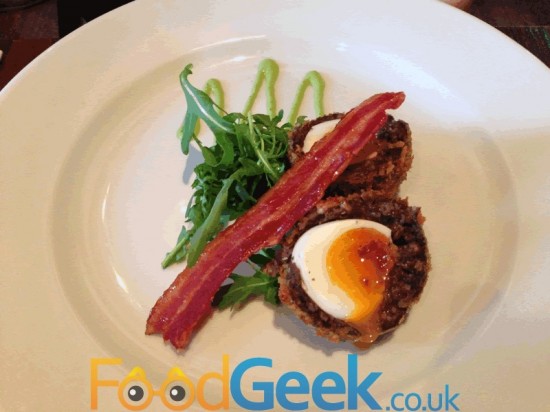 The ribs were also fantastic, smoked in house until they were quite literally falling off the bone and covered in a gorgeous rich and sticky bourbon glaze, finger licking good. The purple slaw was good too, tasty but lighter than most which is for the best when accompanying a dish like this.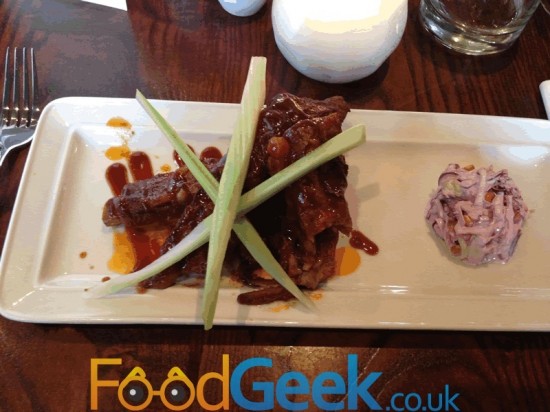 Choosing a main course was difficult as pretty much everything sounded great. Even the salads which I'd never usually order were tempting with 'King Prawn', 'Swordfish' and 'Smoked Goats Cheese' amongst those on offer. The burgers & pizzas looked fun but I felt the grill section was the most important so decided to chose from there. There were still so many options, firstly, meat or fish? I love fish and was impressed to see several prominently featured on the grill menu including swordfish, mackerel & sea bass. I wanted meat though so then had to decided between chicken, lamb chop, pork chop more ribs or steak. After changing my mind many times I finally went for the 8oz Rib Eye, rump, sirloin, flat iron and a personal favourite hanger steak are also available.
Top quality meat with good natural flavour and even more from the lovely charring on the outside, served simply with cherry tomatoes, mushroom and watercress. What more could you want?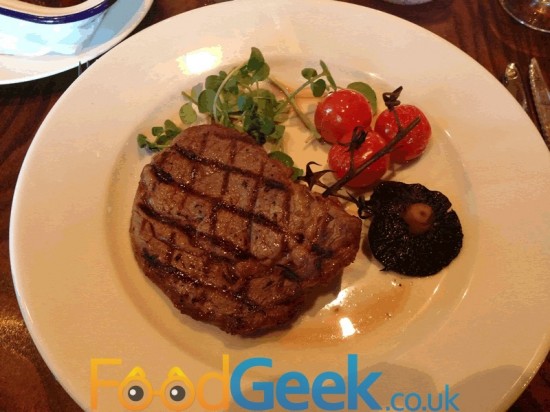 Actually, I ordered the steak medium rare and in my opinion it was very slightly overcooked, closer to medium but it was still juicy enough. Not only did I enjoy it but I demolished it in minutes.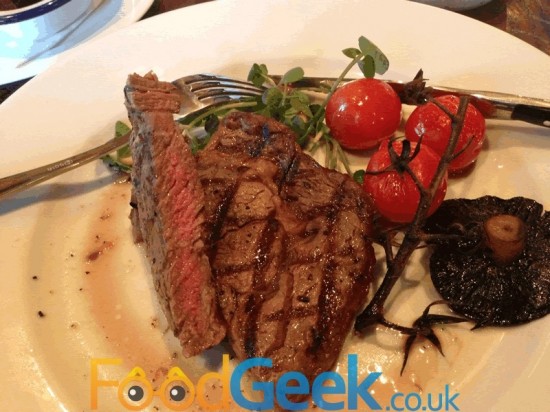 There are several sauces available to accompany the steaks including the usual peppercorn, béarnaise, BBQ etc.. and some more interesting such as smoked garlic & herb, bourbon, chimichurri & peri peri which I just can't resist. The peri peri sauce was amazing, silky smooth and packing a big chilli punch, I drowned my steak in it and dipped the also very good sweet potato fries in the remainder.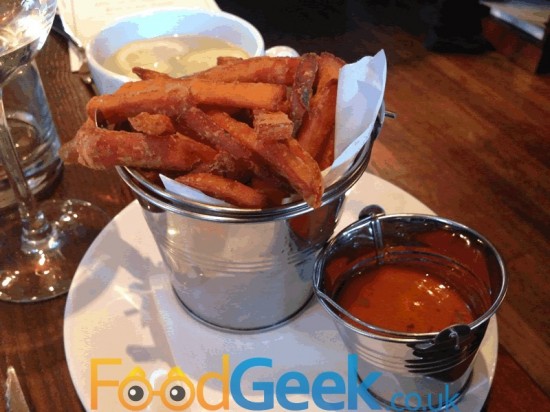 Mrs FG obviously hasn't seen the memo that pulled pork "is sooo 2012" as she ordered 'The Barbeque' pizza which comes topped with pulled pork, bacon & red onion. Who cares whether it's not cool anymore, it still tastes amazing and this pizza was case in point. It looked impressive, like a simple Italian style pizza with few ingredients rather than the American/fast food style pile it with 100 toppings that seems ever popular these days. The base was crisp and thin and the flavour of each individual topping came through yet worked perfectly well together.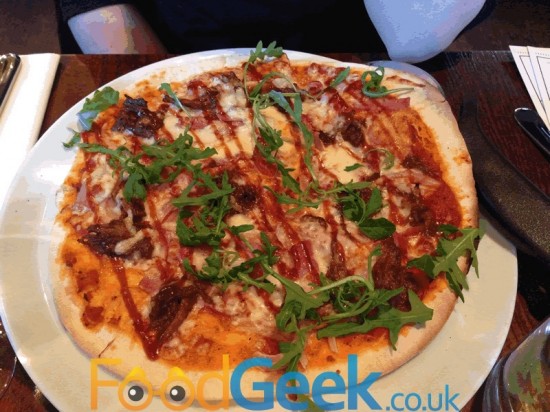 We also ordered an additional side of 'Roasted Balsamic Candy Beetroots' which were perfectly fine but just tasted like beetroot with a splash of balsamic, not particularly roasted and I've no idea what was 'candy' about them.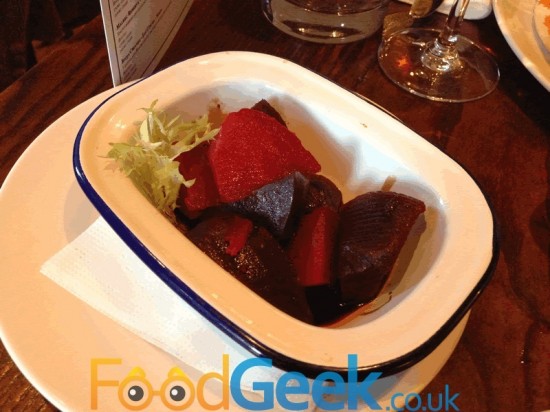 I had 'Mud Pie' for dessert which I loved. A deep and rich sticky chocolate & Oreo pie servered with a light white chocolate ice cream was the perfect indulgent pudding.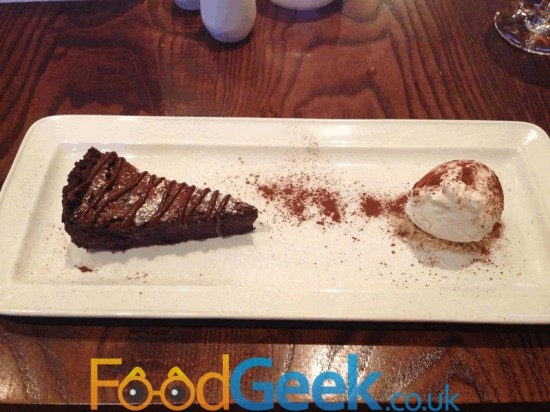 Mrs FG went for the 'Apple & Toffee Crumble Pie' which she didn't enjoy as much and from what I tasted I agreed it was a little disappointing. Firstly it was cold, we both felt it would have been much better served warm. It also lacked much flavour, the pastry was bland, the toffee not sweet enough and even the apples didn't taste of much. Nothing that more sugar and a big sprinkle of cinnamon wouldn't fix though I'm sure.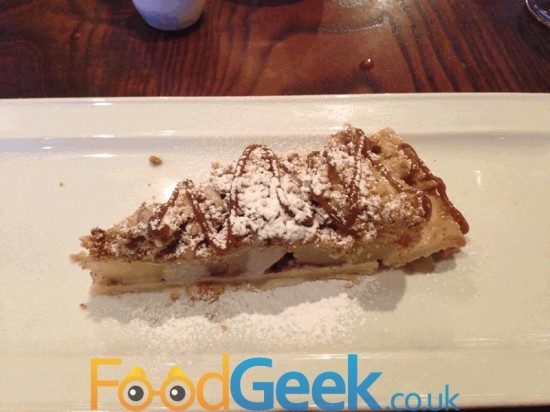 The cocktail menu at 3TwentyOne is excellent so we decided to finish with one rather than coffee and I'm glad we did. My 'Watermelon & Chilli Collins' was amazing with a massive chilli kick which I absolutely loved. Mrs FG enjoyed her 'Country Cosmopolitan' too, a clever twist on a traditional cosmo which uses raspberry vodka, fresh mint & apple to give the drink a much fresher, summery vibe.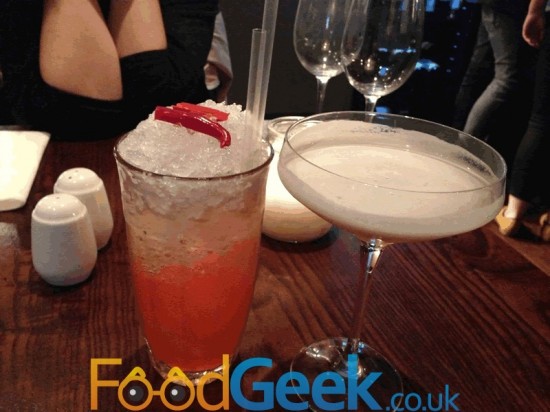 Service on the night was up and down. Not through any lack of effort or attitude though as all of the staff were unbelievably friendly, polite and willing but just a few teething problems which are inevitable on the first night. For example we were given dessert menus after our starters before receiving main courses and had after a fairly long wait was asked if we'd had our cocktails (we hadn't) as the waitress noticed we didn't have any but the barman insisted he had done them. I've no doubt that these type of minor issues will have been ironed out very quickly.
All in all I had a great time at 3TwentyOne, with the exception of the Apple Pie we loved everything we ate. Yes there were a couple of minor issues but that was to be expected, it was almost all positive and a very promising start to what I'm sure will be a great addition to Manchesters ever growing dining scene.
As the restaurant wasn't officially open yet and I was invited as a guest I obviously didn't pay for my meal. But I was under no obligation to write anything and this review is 100% honest. I would have been more than happy to pay and will definitely be returning soon as a customer.