Despite officially reopening a few weeks ago last Saturday saw the launch party of The Farmers Arms in Bolton.
It was a lovely sunny day so I headed down to see what was going on. Arriving to find Chef Jon Jones standing behind a magnificent looking whole hog which had been roasting for over 10 hours and smelt absolutely divine.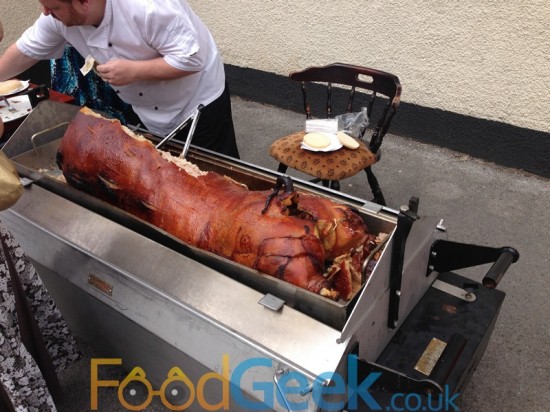 I couldn't resist that smell for long and was soon tucking into a delicious sandwich of said pig, gorgeous slow cooked succulent pork, super crispy crackling and a very good apple sauce.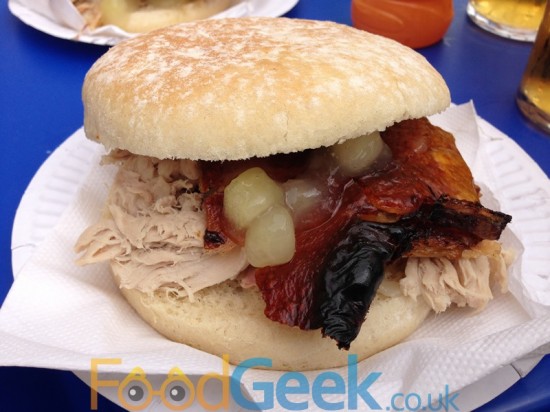 There were dessert samples too; Mini cheesecakes topped with marshmallow, sticky flapjacks with strawberries and cream and also amazingly rich chocolate brownies which tasted so good they all got eaten before I could snap them!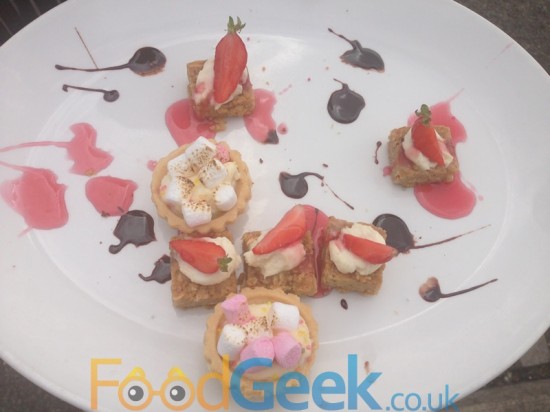 Having to rush off to a family BBQ I left early but full and happy.
Feeling a little delicate the next day (you can't have a BBQ without beer can you?) all I could think of was the sunday roast menu at The Farmers Arms. I couldn't get the images of roast beef i'd seen the week before out of my mind and eventually gave in and returned just over 24 hours after leaving the party.
Before our roasts arrived Jon sent out a new item from the specials board that he wanted me to try, 'Macaroni Cheese'. It may look simple but had a fabulous depth of flavour. Deliciously cheesy, rich, creamy and incredibly comforting, exactly what I needed!
The roast continued the theme of tasty and comforting food. It looks a little small from the photo below and that was my first impression but it's actually just really well presented. Under the crispy Yorkshire pudding was a mound of delicious buttery mash, crispy roast potatoes and a few slices of succulent, pink roast beef. All topped with a rich and meaty gravy. It was a brilliant roast, easily as good as the epic one I had at Hawksmoor not long ago and amazing value at £10 for 2 courses!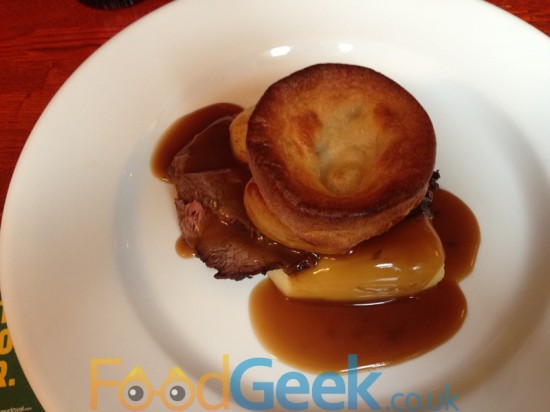 There was also a large bowl of fresh, perfectly cooked vegetables.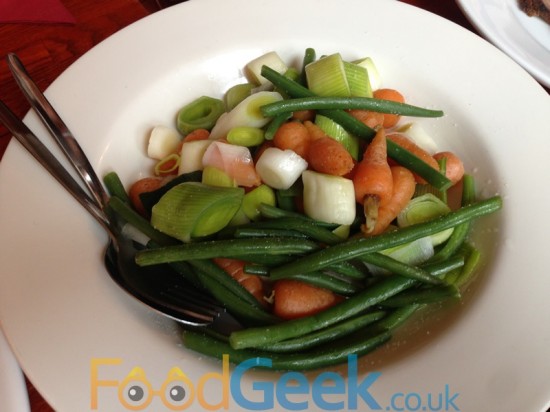 I was worried that my dessert of 'Snickers Creme Brûlée & Peanut Butter Cookie' couldn't possibly be as good as it sounded but I didn't need to, it was stunning. Creme Brûlée is probably my all time favourite dessert and this was as good as any i've had helped by the chunks of Snickers – my favourite chocolate bar – in the bottom. We were warned there would be a short wait as the cookies are cooked fresh, they weren't joking! They arrived still warm from the oven, smelling amazing and tasting even better.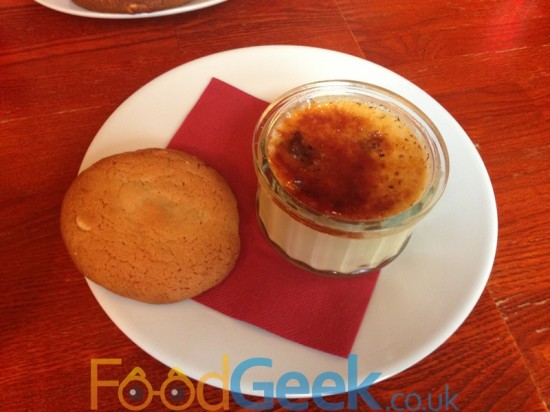 The 'Strawberry Cheesecake' didn't wow us quite as much but was an excellent cheesecake and still a very enjoyable dessert. I loved the silky smooth, cream cheese filling countered by the freshness of the strawberries and the tulle was a nice touch.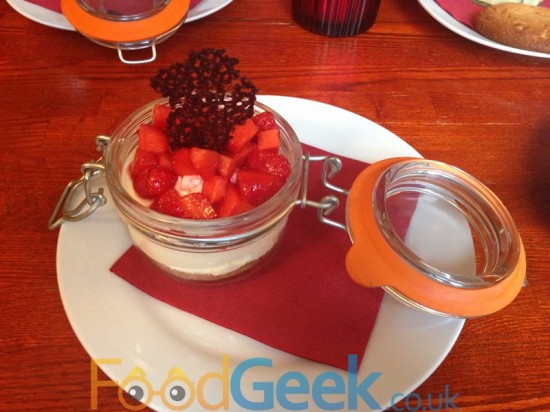 I can't say enough good things about the food at The Farmers Arms, it's easily the best food in Bolton, up there with some of my favourite restaurants and is by far the best value around.
The only negative on this visit was the level of service didn't match the great experience of our first visit. I put it down to being quite late on a Sunday, we were the last people eating and I think most of the restaurant staff had already left as the man who served us seemed more like a barman than front of house staff. He was perfectly friendly and polite but just not as efficient as the fantastic waitress last time. Nothing serious but little things like not being asked for drinks, plates not being cleared before our desserts arrived etc.. It's important to bear in mind that they only reopened a few weeks ago and everybody is still finding their feet. I'm sure it will be better next time and it certainly wasn't enough to stop me returning for more of this food very soon!
Date Of Visit: 20.07.2013 (Launch Party) & 21.07.2013 (Sunday Roast)