I've eaten plenty of piri piri chicken in my time and not all at Nando's either, much of it in Portugal. Sadly it's often disappointing though, even in its native land it can be dry and flavourless.
So on my last trip I was determined to find the best piri piri chicken in Portugal and I think I actually did! It was in the pretty mountain town of Silves. Discovered after a day exploring 8th century Silves Castle, where I also found one of the best beers I've had this year, home-brewed in the castle with carob beans.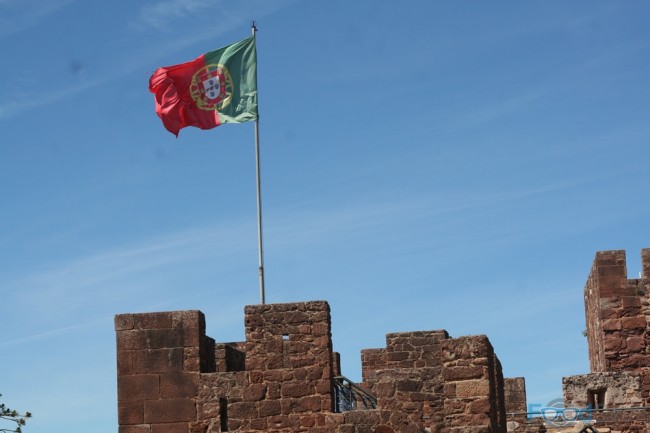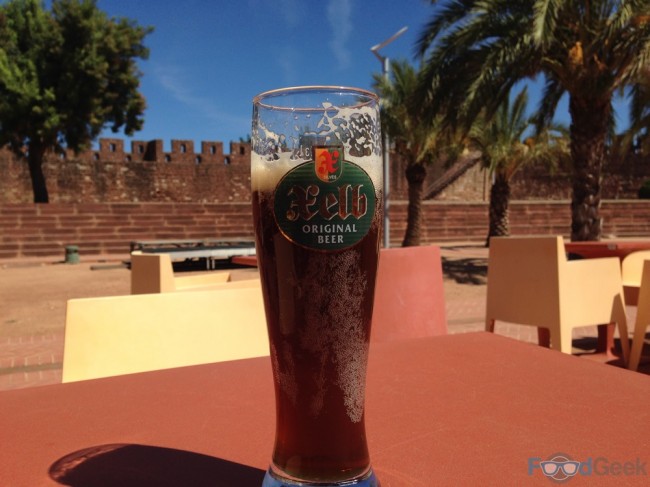 Churrasqueira Valdemar is situated along the main road (N124) where it meets the river – Ribeira de Odelouca. Opposite this picturesque bridge.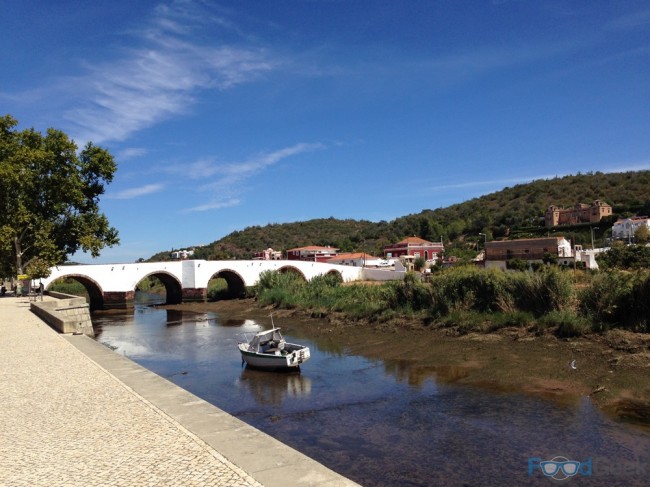 They have a sign outside declaring that they serve 'the best chicken in the Algarve'. A bold claim indeed. Even more so when you consider that the restaurant doesn't have a menu or any indoor seating. In fact, it doesn't even have a kitchen.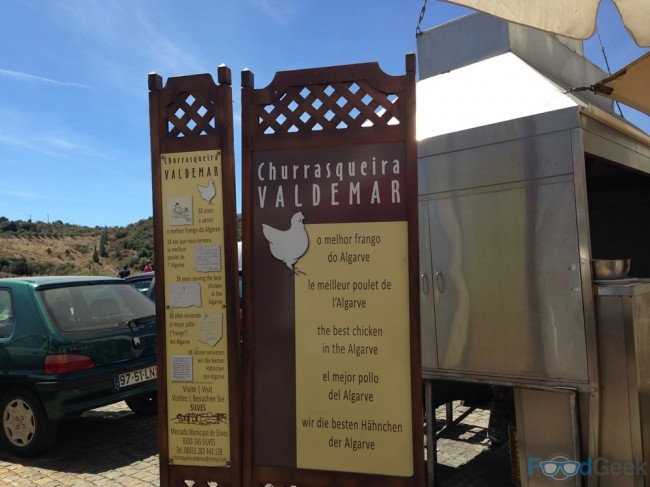 All it does have is a small number of tables outside and a large barbecue grill to cook on. There's no menu because it's in the head of the busy staff. A few simple questions is all that's required: "couvert?" Yes. "Chicken or sardines?" Both please. "Piri Piri Chicken?" Oh yes! "Chips or potatoes?" Both please. "Beer or wine?" Beer please. Done.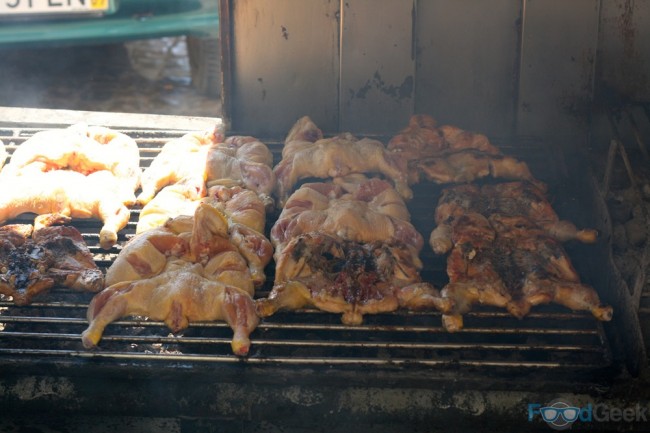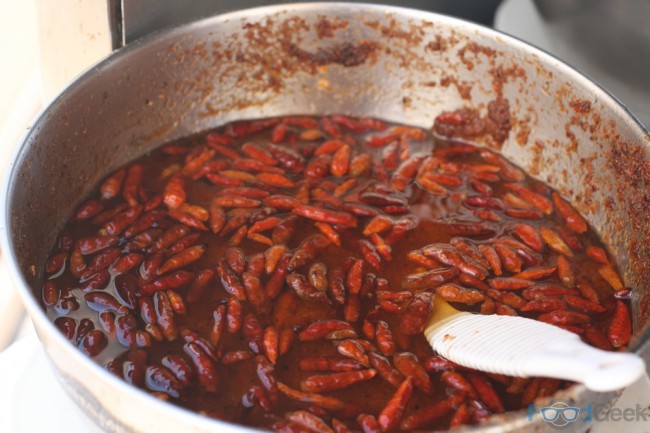 Within minutes we receive our 'Couvert' of marinated carrots, the restaurants own olives, bread, sardine paste and local goats cheese. The carrots are some of the best we've had, with a hint of cumin I hadn't come across before. The goats cheese is fantastic with the fresh bread.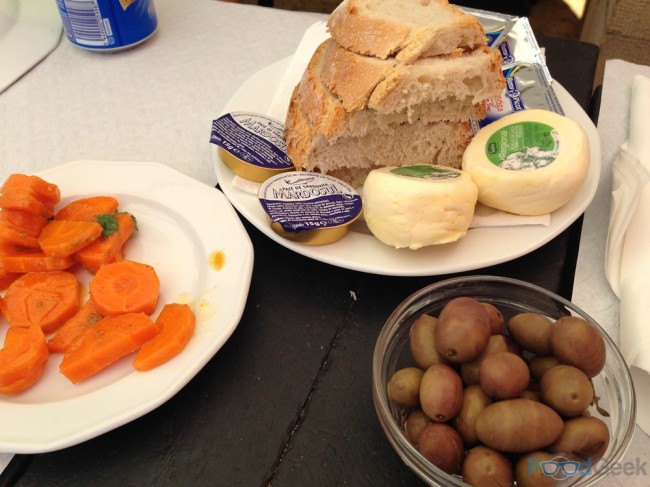 Shortly afterwards we received our main course. 'Sardines' grilled to absolute perfection, a simple but vibrant salad and soft potatoes drenched in garlic, good olive oil and fresh oregano. It's simple stuff but executed so well the ingredients just shine.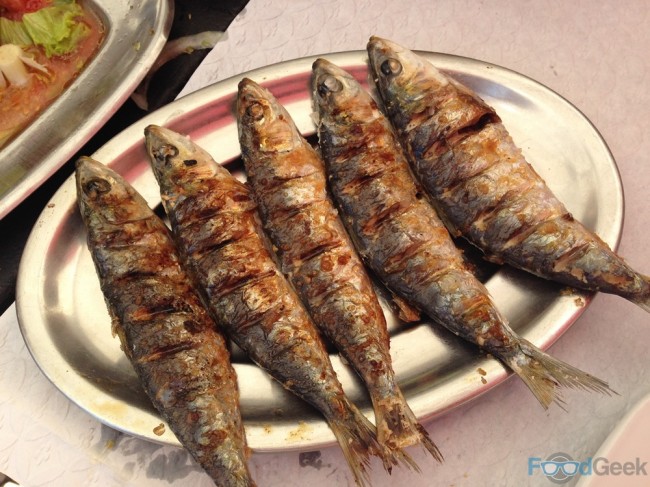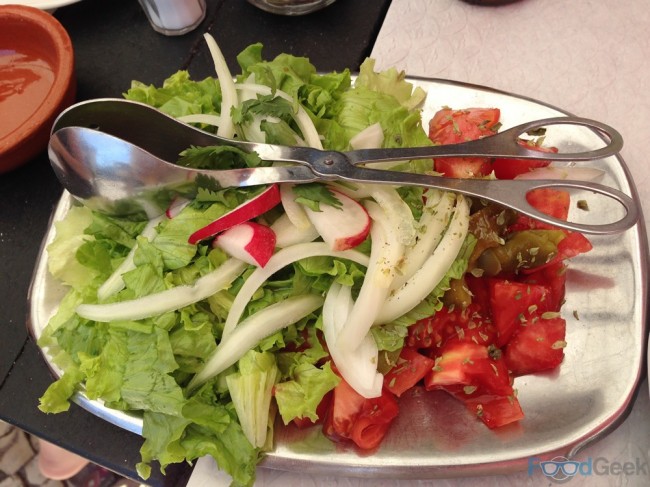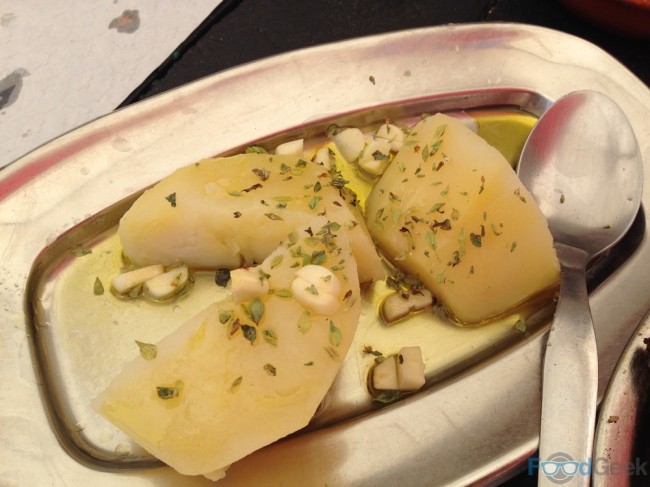 As good as the sardines are (and they really are), it's all about the chicken here. They're spatchcocked, marinated and barbecued whole, I watched as they were basted many times whilst cooking too. The end result is juicy moist chicken with gnarly, crispy bits that's just packed with flavour from both the fiery piri piri and the smokiness of the grill. It was without doubt the freshest and tastiest piri piri chicken I've ever had in the Algarve, Portugal or anywhere else for that matter.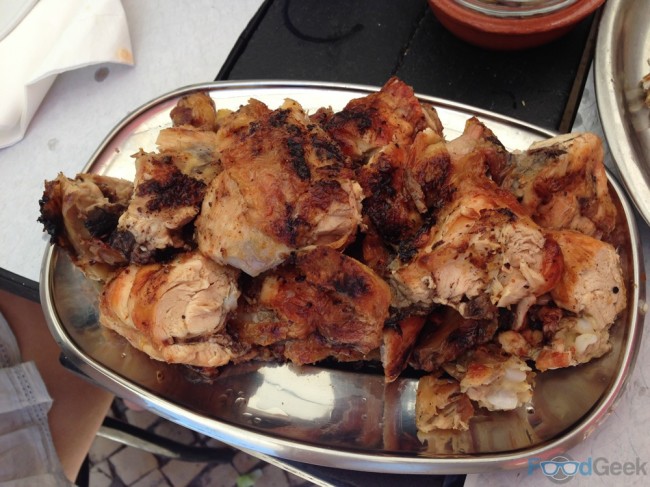 Dessert wasn't mentioned upon ordering (and from what I could tell from the bill, wasn't charged for either) so was a pleasant surprise when it arrived, particularly as it was so good! Unbelievably fresh watermelon, juicy orange (with a genius sprinkling of cinnamon), dried figs and the biggest, freshest almonds I've ever had were simple pleasures. The delightfully light 'Almond Cake' with a delicate flavour and sublime texture was even better.
I've eaten some great food over the years in Portugal but Churrasqueira Valdemar is right up there with the best. Amazing since it's one of the cheapest too. The whole bill came to less than 10euros each, including drinks! Unbelievable value for food this good. It's back to basics cooking but there's absolutely nothing wrong with that. Nando's will never be the same again!
Date of visit: 30.08.2014