'Twas the (last Friday) night before Christmas and Manchester street food pioneers Guerrilla Eats were throwing a party at their semi-permanent home on Blossom Street. Combining two of the things I love most, street food and craft beer.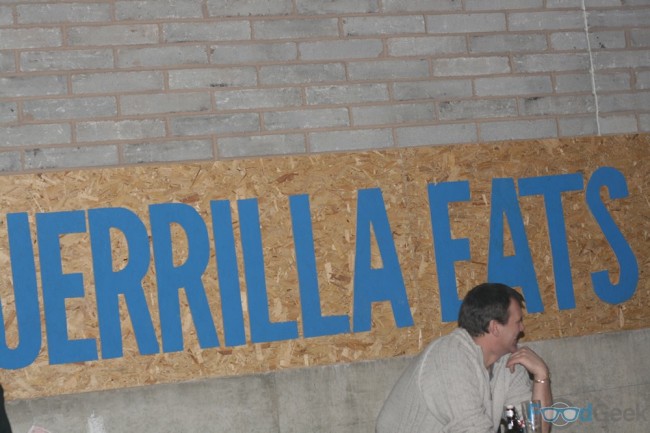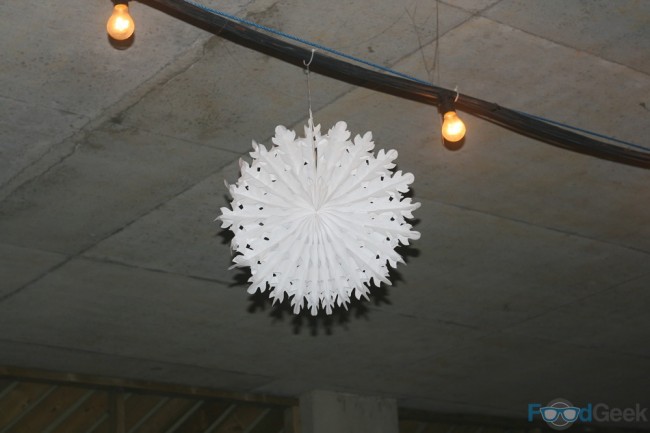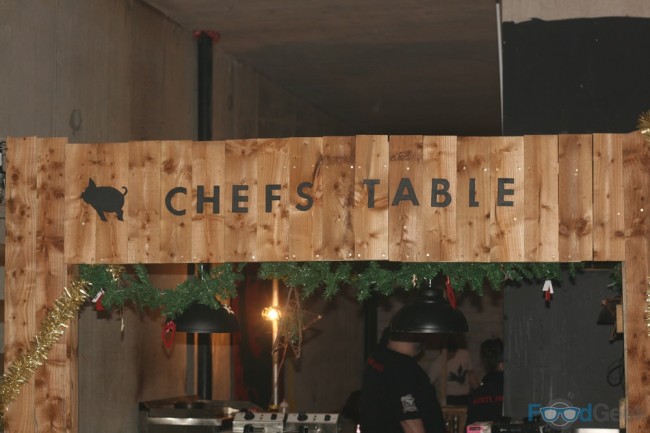 The beer list was impressive; with twenty lines – of both keg and cask beers – from great local breweries such as Quantum and Red Willow, along with some from further afield, including one of my favourite UK breweries Magic Rock.
Prices were extremely reasonable, with most beers costing just £2 or £2.50 per half, although a couple were slightly more expensive such as Magic Rock's 'The Big Top' and brilliant IPA 'Cannonball'. When you consider a certain other street food event are charging nearly £4 for cans of crap lager the value here was ridiculous.
I managed to work my way through 13 of the 20 beers on offer, highlights included all of Magic Rock's (naturally), Summer Wine Brewery's 'Redwood', TicketyBrew's festive 'Mint Chocolate Stout' and Quantum's black IPA 'The Black Stump'.
My favourite was 'Rule Of Thirds', a collaboration between Magic Rock, Siren and Beavertown.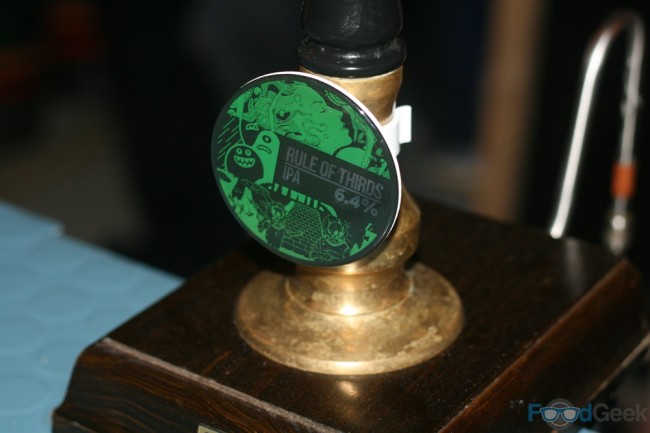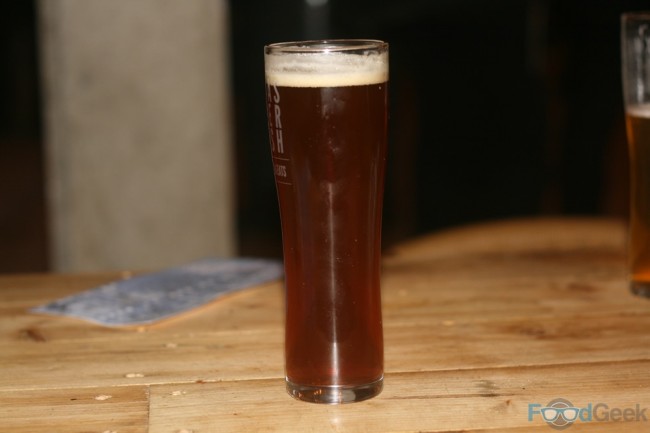 All that drinking gave me quite an appetite; luckily I was in the right place. Although I was a little underwhelmed by the street food vendors on offer overall, I knew exactly where to start.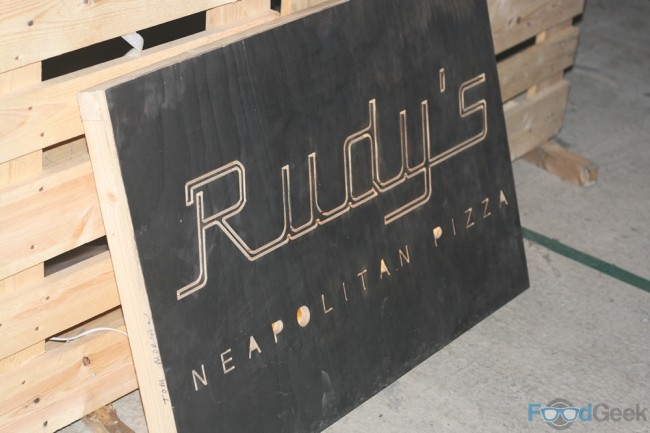 I'd eaten Rudy's Neapolitan Pizza before (and since) at Solita boss Franco Sotgiu's house after he hired them to cook pizzas to order in his impressive outdoor pizza oven. Unfortunately we didn't have unlimited toppings and combination to play with this time but the two pizzas I ate were just as good.
The 'Chesney' was great; tomatoes, mushrooms and mozzarella with fresh oregano and garlic oil. Better still was the 'Nduja Special'; tomatoes, mozzarella and my all time favourite pizza topping, spicy nduja sausage.
However good the topping are, Rudy's pizzas are all about the base. So delicate and thin, with a deep flavour and charring from the wood fire oven. They're right up there with Honest Crust and Pizza Pilgrims for me.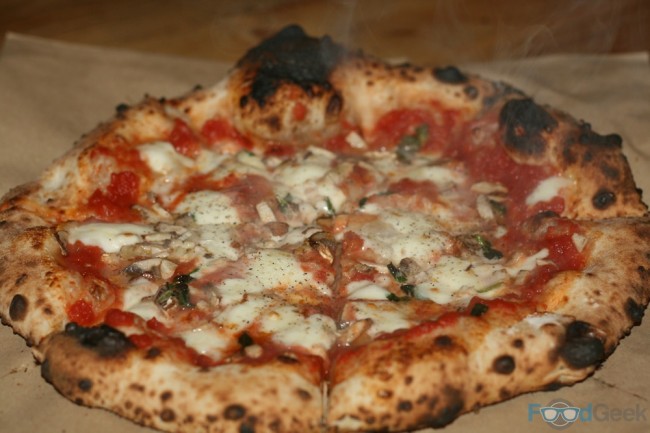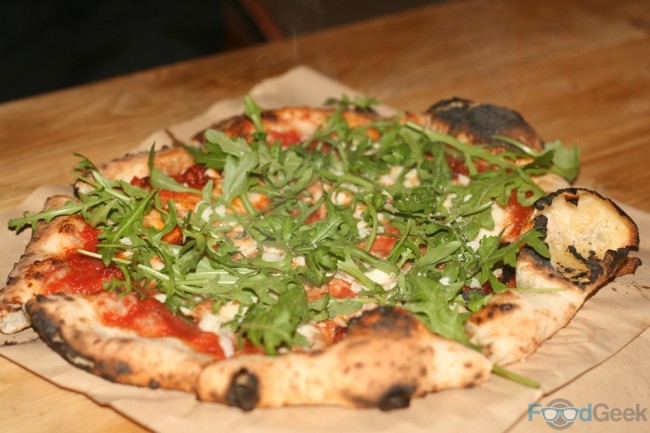 Next up a burger from the infuriatingly named 'Dirty Food Revolution'. I loved the heat from the Mexicana cheese as well as the thick, juicy patty – it was cooked perfectly medium rare – and both the 'dirty' mayo and 'dirty' BBQ sauce. But I'm almost as bored of burgers loaded up with random ingredients as I am food being described as 'dirty'. This 'Dirty Sanchez' burger had its fair share of OTT ingredients, including deep fried Matchstix and 'chorizo & pancetta maple jelly beanz', which were far too sweet for me.
There were only three burgers on the menu; frustratingly, the 'Dirty Swine' and 'Dirty Elvis' contained yet more silly ingredients such as Frazzles, American syrup and sweet potato fries.
If they just made a simple burger I'm sure it'd be great, as they certainly know how to cook them. Although to be fair, Mrs FG enjoyed the 'Dirty Sanchez' very much, so maybe it's just me being grumpy.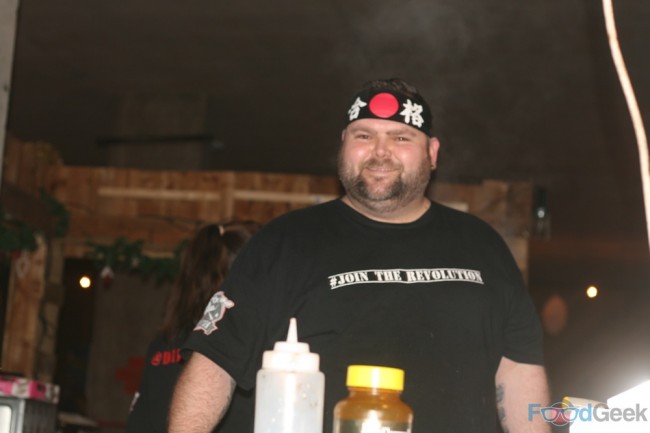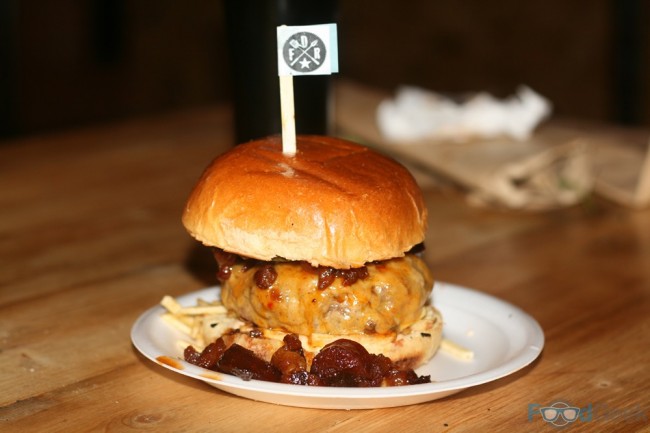 Somehow missing a trick – especially at Christmas – there was nobody doing anything sweet for dessert. The closest option was savoury donuts from a vendor new to me, 'Beastys', who promised 'wild little donuts'. Their spiced brioche donuts are stuffed with savoury fillings before being deep-fried.
There were two available, so of course I tried one of each. They didn't look good at all but the bizarrely named 'Henry' sounded nice at least; turkey braised in Weird Beard ale with stuffing dust and cranberry puree. It wasn't terrible but wasn't that good either, not a great donut in terms of texture and though the turkey was OK the cranberry puree was overly sweet. I did like the stuffing dust though.
The equally oddly named 'Ethel' was much worse. Mulled duck confit, braised in Summer Wine Diablo IPA with star anise dust and cranberry puree was so sweet I struggled to finish it. I couldn't help thinking that it was a waste of really good beer.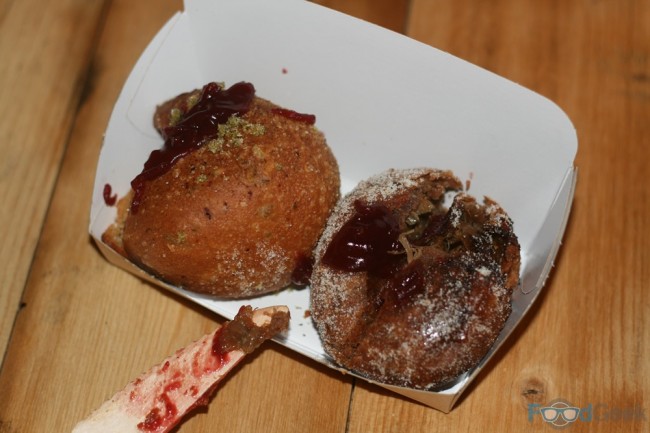 We somehow ended up with a tray of crisps too, I'd love to tell you who they were from but I've honestly no idea. It was just one of those nights.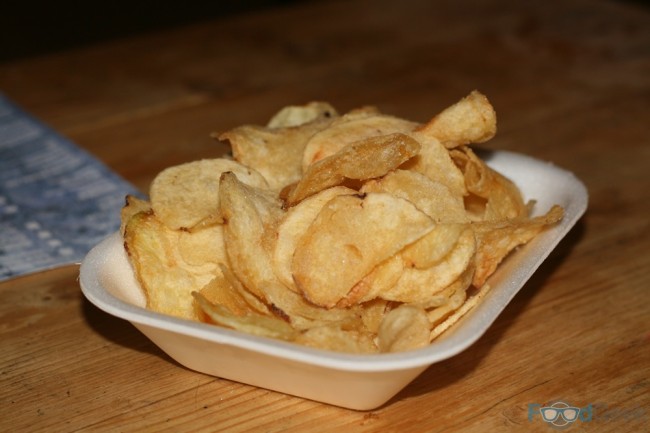 Despite not loving all of the food I still had a great time at the Xmas Beer Bash. I loved the venue; although it wasn't particularly busy there was a brilliant atmosphere. The music was good – an eclectic mix with a few Christmas songs thrown in – but crucially, not too loud.  Mostly importantly for me, the range of beer was excellent and they all seemed fresh and well looked after.
Hopefully it'll become a regular annual event, if so i'll definitely be back in 2015.
Date of event: 19.12.2014