If only there were more days in the week, or at least a few more hours in the day. I'd almost certainly visit The Farmers Arms more often. It's somewhere I never get bored of going back to but just don't seem to find the time to go often enough.
Although, time does appear to stand still in Darcy Lever where the Farmers Arms is situated, but their menu certainly doesn't.
Due to a lack of interest head chef/owner Jon Jones has had to tone down the main menu a little from the exciting dishes I found on my first visit back in summer 2013. It's not all bad though, they've been replaced with some proper comfort food, pub classics.
Like the 'Garlic Dough Balls', far better than the famous Pizza Express version, so soft and pillowy. Better still is the jalapeño cheese dipping sauce they're served with.
Or 'D.F.C' aka 'Darcy Fried Chicken' (after Darcy Lever of course). I found the BBQ sauce a little sweet but otherwise it's great, so much better than the Colonel's.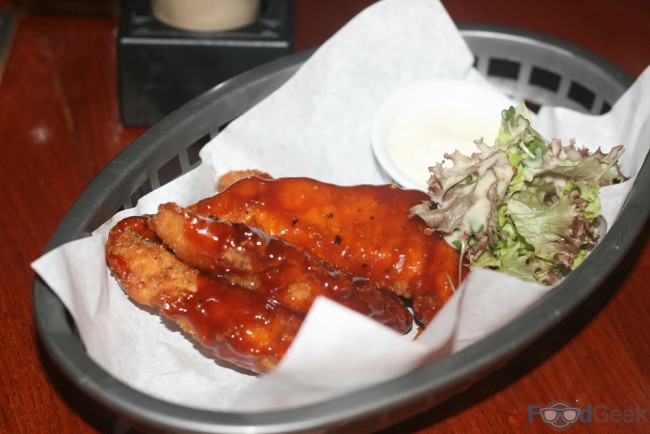 The 'Nachos' aren't big or clever, but they do come loaded with oodles of liquid cheese, salsa, sour cream and a brilliant jalapeño puree.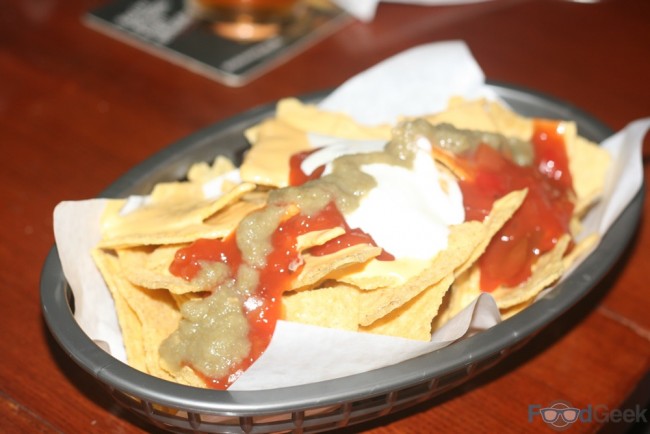 There's even 'Breaded Scampi', served simply with tartar sauce and lemon.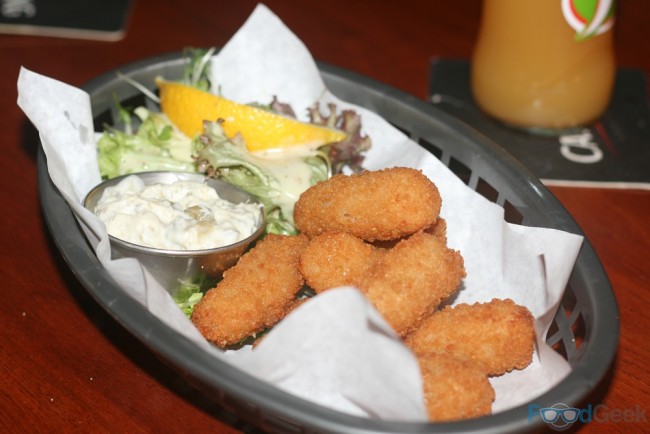 As much as I love comfort food out of a basket, I'm so pleased that Jon hasn't totally given up on the more interesting dishes. The Farmers Arms specials board allows him to still do them on a smaller scale.
The 'Stout & Beef Stew' was amazing; so rich and meaty and a real winter warmer, just as well as it was snowing for much of our visit. Served with warm bread and the smoothest, butteriest mash I've had for a long time.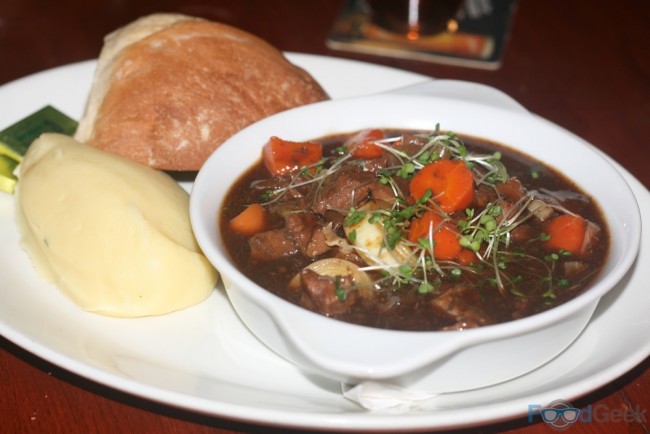 Mrs FG's dish was also excellent. Described on the board as 'Potato Dumplings' for the people of Bolton but what us educated folk refer to as 'Gnocchi'. In a creamy wild mushroom sauce with peas.
We loved the different varieties of mushrooms and the super garlicky garlic bread on the side to mop up the creamy sauce.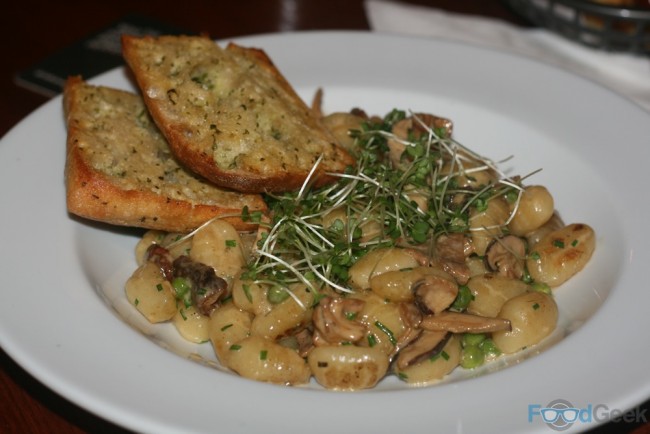 It's not the sort of food that you really need dessert after. But you have to because Jon is a dessert wizz. I've had so many fun puds here and his 'Oreo Spring Roll' is no exception.
A simple creation but it really works. An actual spring roll filled with cream cheese, blitzed Oreos and smothered in chocolate sauce. Rich, indulgent and delicious.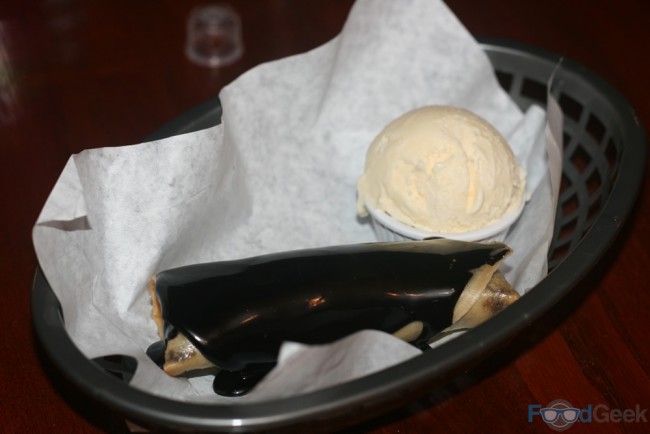 Although it's a shame Jon has had to tone down the style of food, the high standard of cooking remains. Proper pub food like this done very well is still a great thing and the specials board always has something interesting. The food is also incredibly good value; in fact I'd say it's far too cheap.
With keenly priced cask ales and regular monthly entertainment it's a great local pub, one that I definitely need to find more time for.
Date of visit: 29.01.2015