There are some places that epitomise their location; Common in the Northern Quarter used to be a prime example.
The NQ institution was one of my favourite places in Manchester to drink. Its quirky and artistic – if a little scruffy – decor was all part of the charm.
To celebrate their 10-year anniversary they closed their doors for several weeks to undergo an extensive refurb.
It's fair to say reactions haven't been overly positive since reopening.
People generally don't like change and there's a lot of it at the new Common. Gone is the chipboard bar, distressed furniture and pink walls decorated by guest artists. Replaced by minimalist, Scandi-chic. Think light and spacious with muted colours and wood, lots of wood.
I'm not going to add to the negativity; partly because I'm too late to that party but also because I don't actually mind it.
There's no doubt it has lost some of its old charm and character and it doesn't feel very 'Northern Quarter' anymore but it's totally inoffensive and actually pretty stylish.
There are two things I definitely do approve of.
First there's the new floor to ceiling retractable windows that open up the entire front corner of the bar area, fantastic for hot summer days.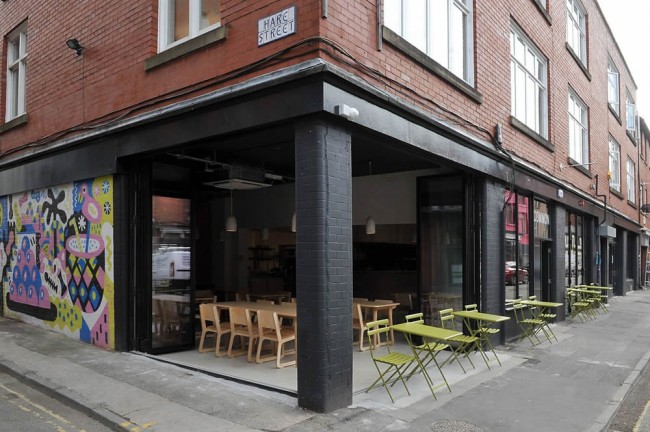 And then there's the new food.
Previously known for simple, comfort food style dishes, the new menu is as stylish as the decor.
The popular burgers remain but are joined by some more sophisticated small plates.
We start with 'Popcorn Cockles'.
And what a start! If there's a better bar snack around I'm yet to meet it (and I've eaten a lot of snacks in a lot of bars).
They're sharp, salty and spicy all at the same time. They arrive hot and fresh, far too hot to be eating straight away but I can't help throwing them into my mouth.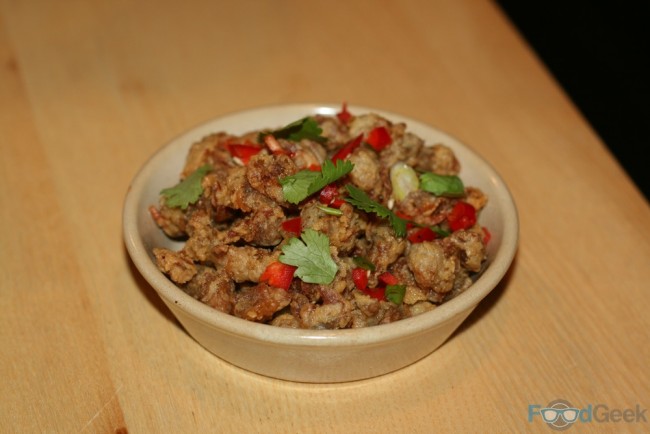 Next we try three of the new small plates. Individually priced at between £4.50 – £6 or excellent value at £12 for three.
'Lamb Taco' is incredibly tasty with its crisp spiced lamb, sweet carrot and hot chillies. I found it a little dry though; the menu promised tzatziki but there just wasn't enough of it. A big dollop on top would've made all the difference.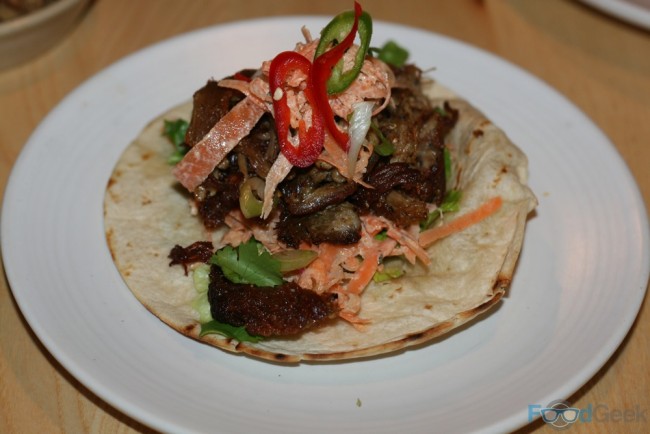 Then a salad. A salad, in the Northern Quarter!
'Asparagus, Rhubarb & Pea Shoot' is a simple if intriguing combination of ingredients that really works. It's fresh, vibrant and the tangy rhubarb is a beautiful match for the sweet pea.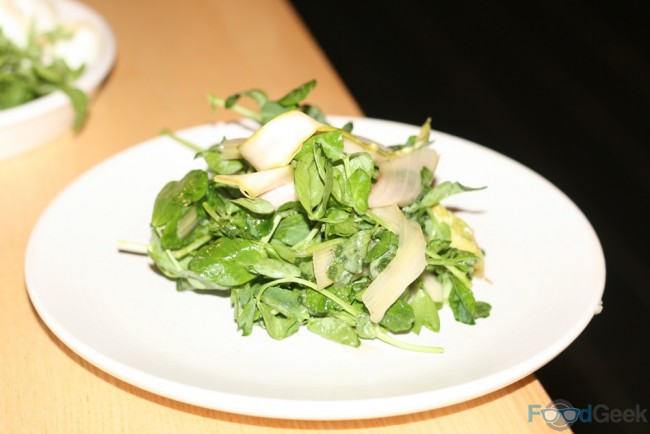 The best of the lot was 'Goats Curd, Honey & Rye'.
Stunning soft and fresh curds are drizzled with luscious sweet honey and served with quality rye bread. Again it's simple but it just works.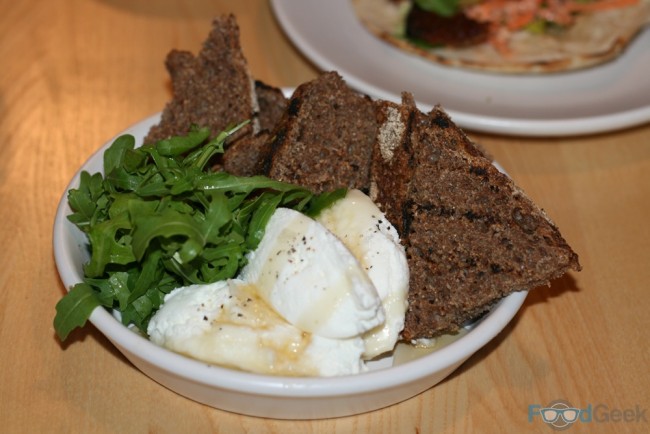 I sort of wish I'd tried more of the small plates but I am a sucker for a burger and there are some pretty interesting ones on the new menu.
The 'Korean Fried Chicken Burger' sees crunchy, juicy fried chicken on kimchi slaw topped with spicy, savoury umami rich gochujang sauce.
It's everything good about Asian food, in a bun.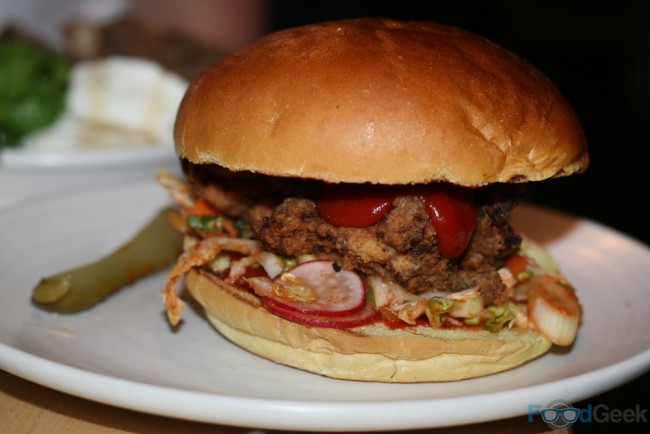 Equally good was the 'Reuben Burger'. The tribute to the NY deli classic contains a beef patty – cooked nice and pink – topped with salt beef, emmental cheese, sauerkraut and pickles.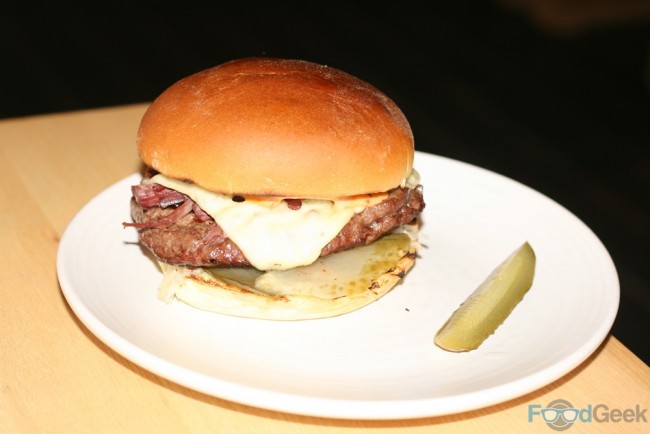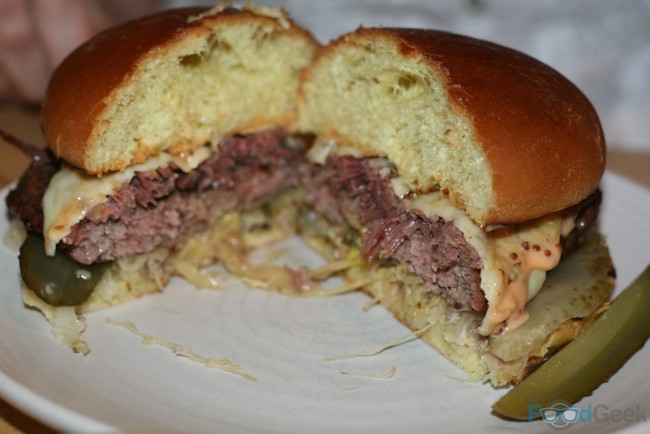 Our burgers were accompanied by 'Deep Fried Pickles', one of my favourite snacks.
These were pretty good; lovely crispy, well seasoned batter coating juicy pickles. The pickles were very sweet though, personally I prefer the more vinegary variety.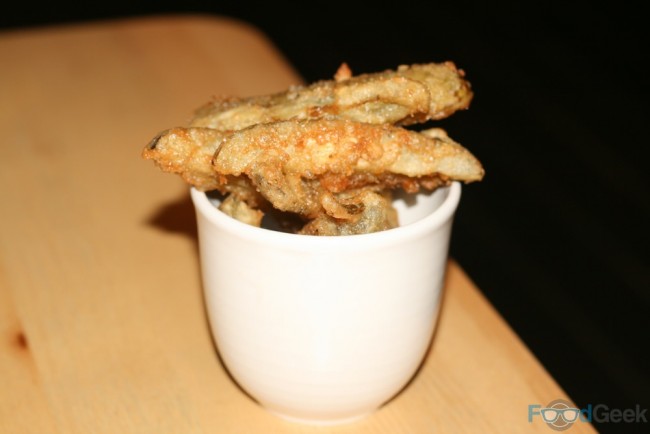 Just when everything was going so well we received a crushing blow.
The St John-esque doughnuts I'd had my heart set on all week had sold out.
After a bit of a sulk we reluctantly ordered a couple of alternatives; 'Buttermilk & Banana Loaf' and 'Salted Lavender Truffle' were both fine, they just weren't sexy doughnuts.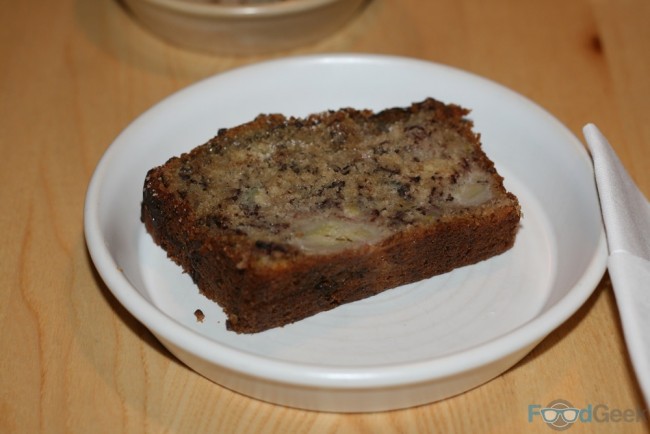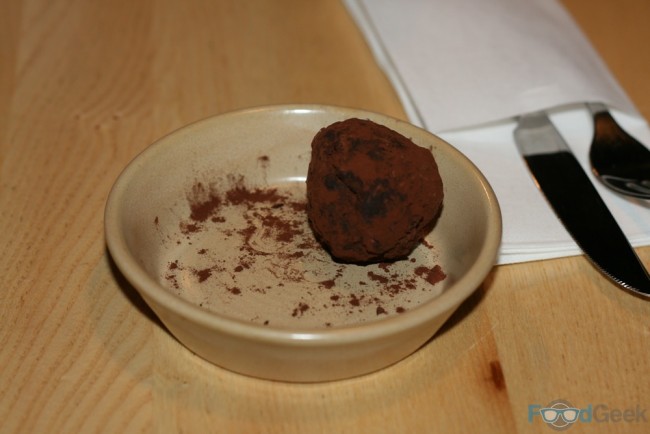 As I said at the start Common has long been one of my favourite places to drink in Manchester. They've always had a great range of beers and that hasn't changed. In fact it's got better as the number of taps has increased and they now have a permanent Mikkeller line, one of my favourite breweries.
I enjoyed a few including a stunning Mikkeller Spontandryhop sour, the only negative being the eye-watering cost of £12/pint.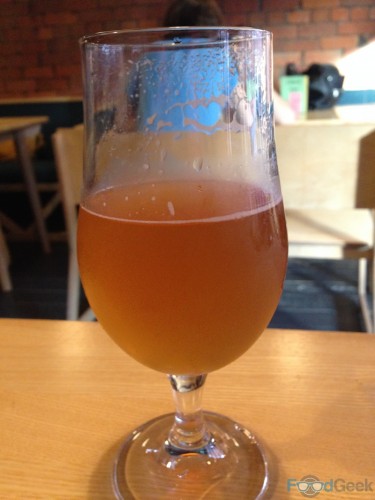 Besides the slightly soulless decor, the devastating lack of doughnuts and some expensive beer prices I really enjoyed the new Common.
It feels like a totally different place now, more like a proper restaurant than a bar that does food. It's grown up and sophisticated and will probably attract a different crowd, at least until some of the hardcore regulars accept the changes.
But I only care about what I eat and drink; so when the food is streets ahead and the beer is just as good as before, I'm happy.
Date of visit: 15.07.2015
Disclaimer: I was invited to Common on this occasion and not asked to pay. I have however been as a paying customer many times and will continue to do so in future.