Slightly stale Cinnamon Swirl aside; I really enjoyed my visit to Wood. Wine & Deli in Manchester's Northern Quarter last year.
Back then it felt very much like a wine bar and deli that served food rather than a restaurant.
But head chef Gary contacted me recently to see if I'd be interested in sampling some of their new small plates after shifting to a more refined tapas menu.
The new dishes, along with a cheese and cured meat menu which focuses on local produce sounded fantastic, so I went along to see if they were.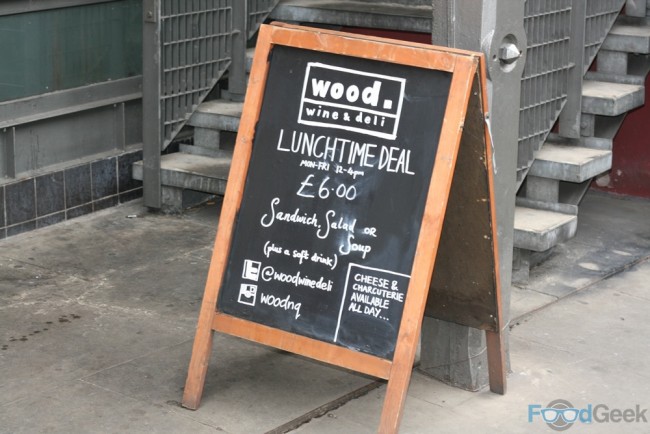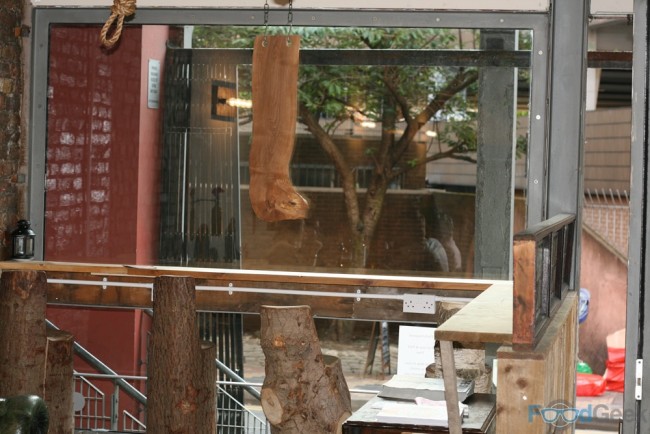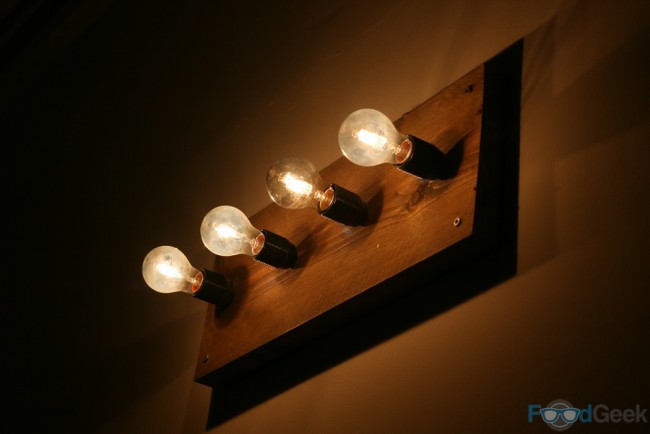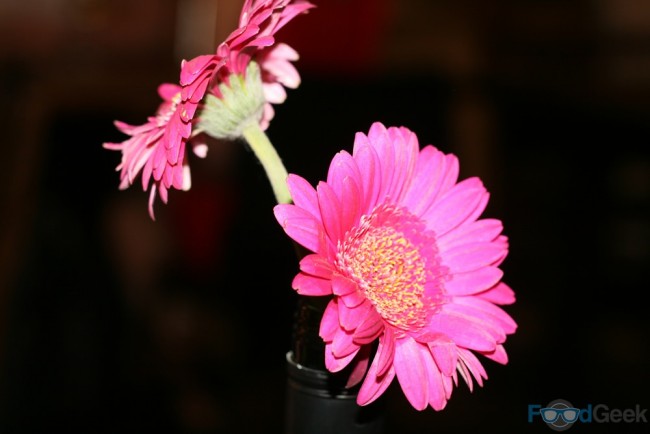 After browsing the menu and struggling to make decisions (because we wanted virtually everything) we suggested that Gary just send out any dishes he recommends.
It's always good to trust the person cooking your food.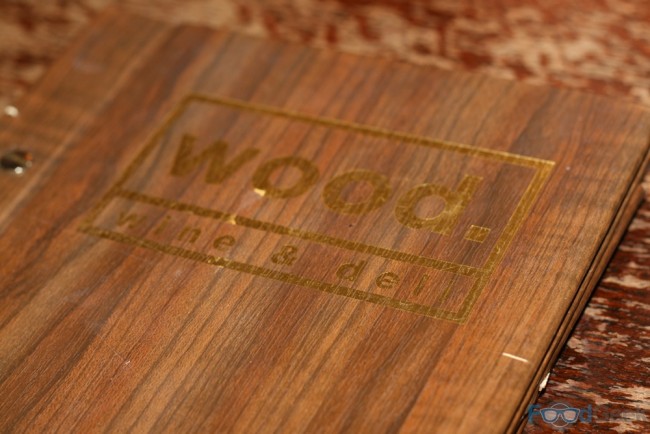 We got off to a fantastic start with 'Chilled Pea Soup & Ricotta'.
A fresh and vibrant burst of Spring in a teacup. I loved the combination of sweet pea, salty pancetta and sharp lemon zest.
The contrast in textures between the soft ricotta and crunchy pancetta was equally beautiful.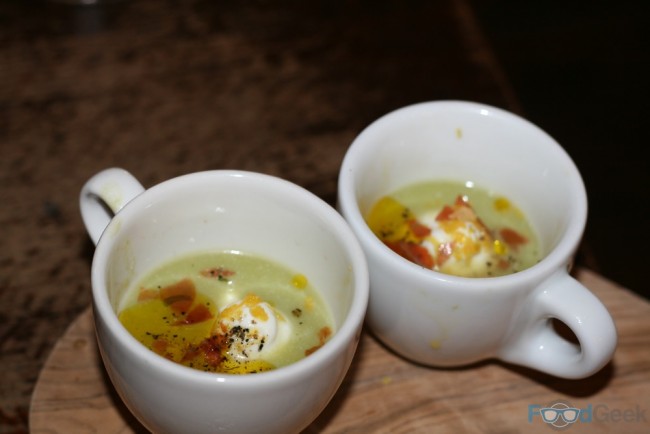 Followed by a 'Trio Of Canapés'.
Crisp slices of thin toast topped with; 'Smoked Anchovy', 'Smoked Salmon & Délice de Bourgogne' (a classic French cream cheese), and my favourite, 'Rabbit Pate & Plum Chutney'.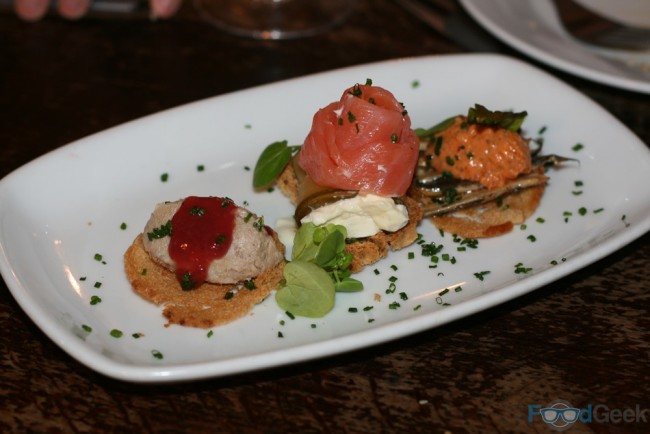 One of my favourite dishes was 'Beef Carpaccio'.
Phenomenally thin slices of top quality beef just melted in the mouth and I really enjoyed the black pepper crust and addition of pine nuts.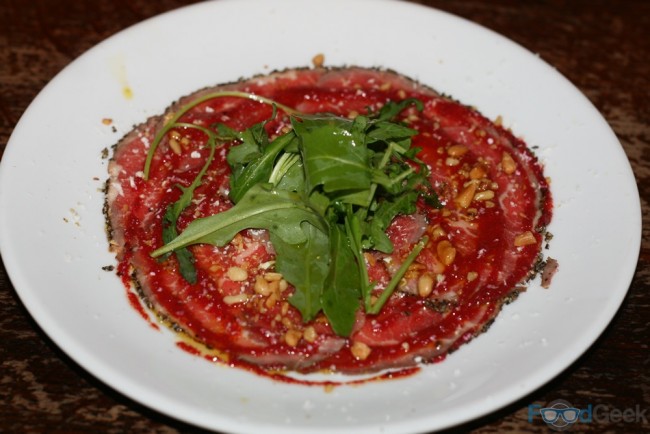 I'm a huge fan of Halloumi and it's just gorgeous coated in sesame seeds before being grilled.
The homemade pineapple ketchup was also excellent, sweet but not too sweet with a slight chilli kick that worked brilliantly with the cheese.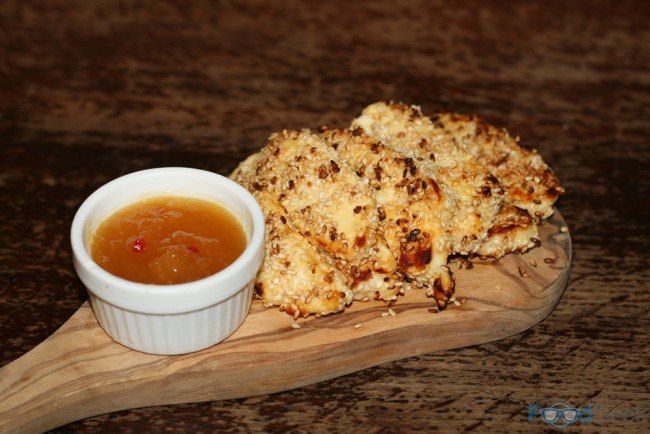 Another favourite saw a perfectly cooked pear topped with Le Chevre goats' cheese and baked until the pear was soft and juicy and the cheese melted to the point of almost oozing.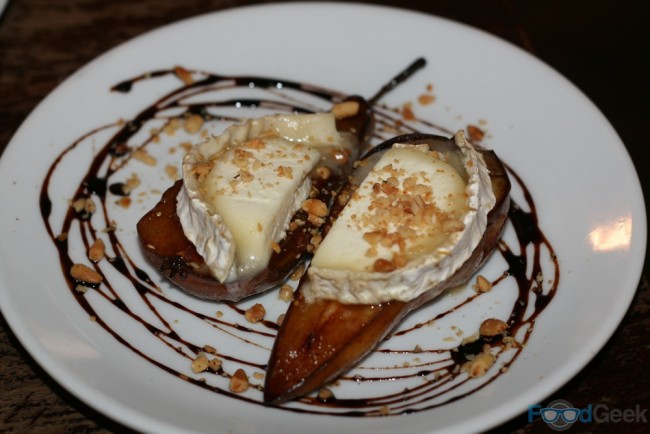 'Asparagus, Serrano Ham & Poached Egg' was a simple affair but proof that often less is more.
The combination of tender asparagus with the ham and poached egg was just wonderful, particularly as the soft yolk broke.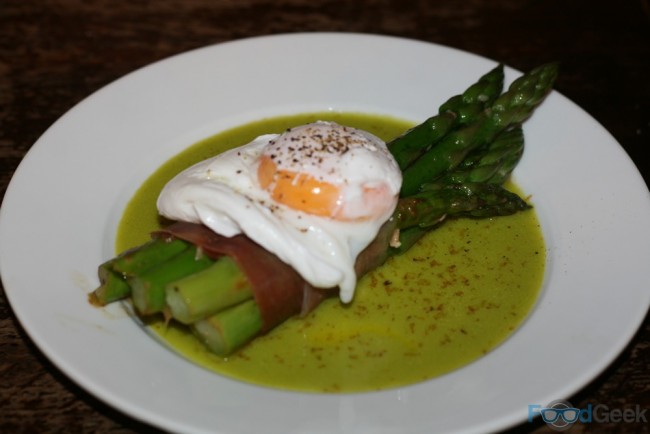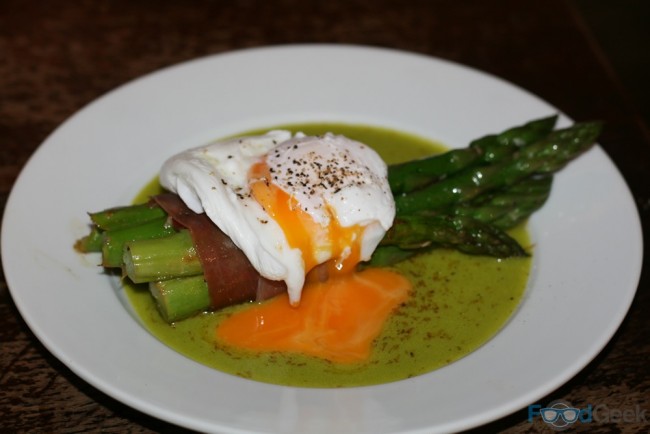 The only dish that didn't wow was the 'Salt & Pepper Squid'.
There was nothing particularly wrong with it; the squid was well cooked and seasoned.
We just felt it was slightly lacking overall. It would've greatly benefited from something sharp and acidic, as simple as a good squeeze of lemon or perhaps pickling the vegetables sat underneath.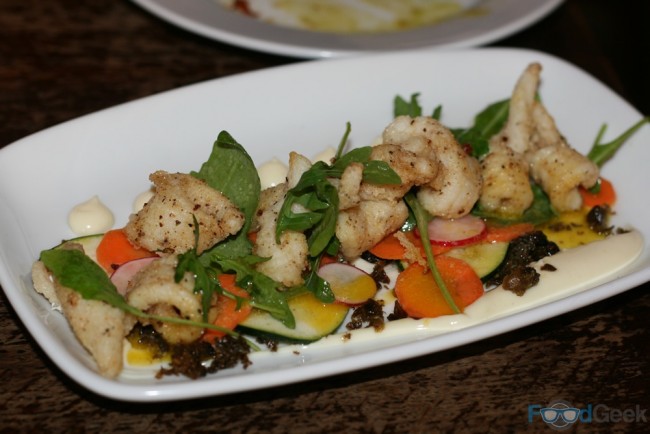 The new menu features a number of cheese and charcuterie boards, with a mixed board that contains four meats and four cheeses.
Having eaten so much already we were offered a smaller version to sample containing some lovely meat and two of my favourite cheeses, Tallegio and Cashel Blue. Along with an assortment of crackers, pickles and chutneys, including a fabulous grape & gin chutney.
Just like my last visit the cheese and meat was exceptional quality and I really enjoyed the pickled vegetables, particularly the tomatoes and melon balls which were new to me.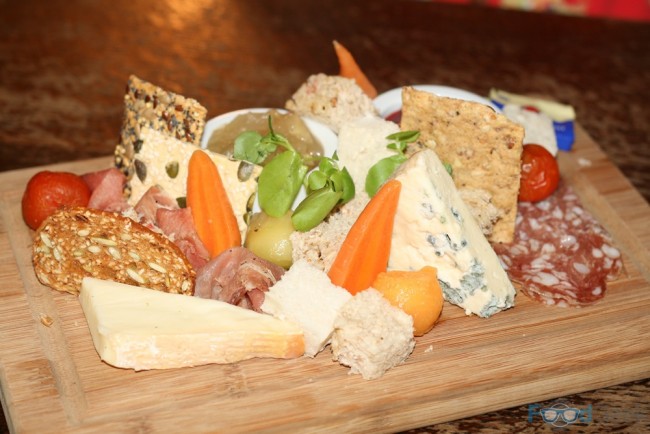 Dessert was a rich 'Chocolate Parfait' with luxurious vanilla ice cream and a puree of Morello cherries.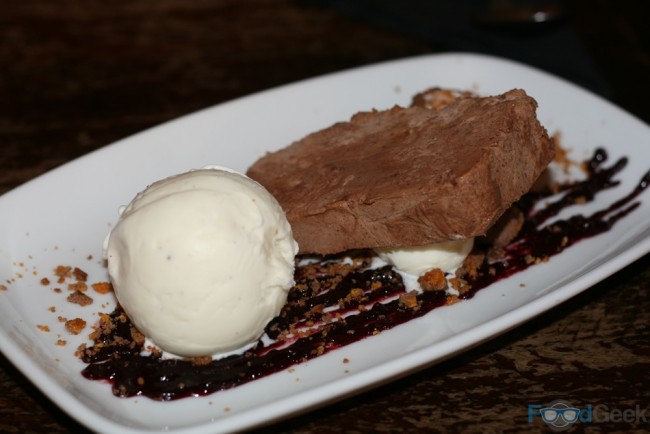 Although I'd expected to like the food at Wood – based on my previous experience – I was surprised at just how good it turned out to be. Of course Gary knew I was coming which obviously helps but the quality of ingredients and standard of cooking is genuinely good.
He was on his own in the kitchen on a Friday night too, which is pretty impressive if you ask me.
Service was equally good, as you would expect having been invited. All in all I had a great time, it's a nice venue with a very relaxed vibe, good food and good wine.
I'm keen to return and try some of the other dishes on the menu.
Date of visit: 03.07.2015
Disclaimer: I was invited by head chef Gary to sample the dishes in exchange for my honest feedback, and as such was not asked to pay.