Despite the fact I've never actually been to Japan I consider myself a bit of a Japanophile. I've been obsessed with Japanese movies, culture and especially food for many years.
When I heard about Bunzilla, a new burger inspired by the head chef of Byron's recent trip to Japan I was naturally intrigued.
Even more so when the description read like a list of some of my favourite ingredients.
So when I was invited to their new Manchester restaurant – in the recently refurbished Corn Exchange – for a special Bunzilla preview evening I just couldn't resist.
I must confess, I'm not a massive fan of the new Corn Exchange, it feels a little soulless so far. But Byron's new place is undeniably impressive. Much bigger than I expected and I love the large open kitchen.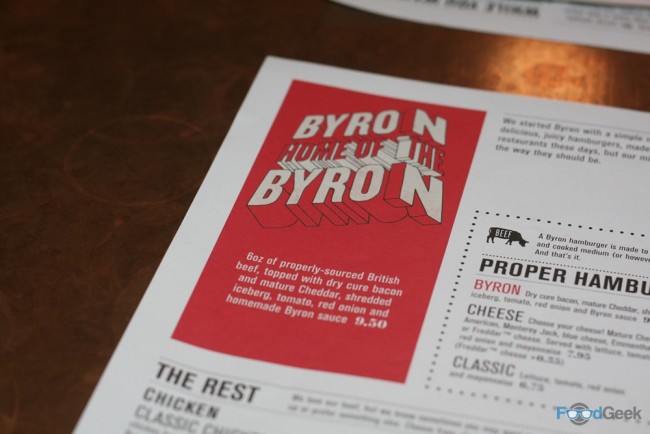 I didn't bother with starters and went straight for the main event, Bunzilla.
A 6oz soy-glazed patty, topped with miso-roasted bacon, shredded white cabbage, wasabi mayo and umm an onion ring.
I wasn't sure about the onion ring before I got it and I'm still not after trying it. I get that it's probably there to add some crunch but the cabbage did a far better job for me while feeling like it actually belonged there.
Other than that though it was a great burger. I tried each element individually and they were all good, the wasabi mayo and miso-roasted bacon especially.
They all worked well together to form a unique tasting burger with a meaty rich umami vibe that really did remind me of some of my favourite Japanese dishes.
The Japanese-style pickles on the side in place of Byron's usual sliced pickle was a nice touch.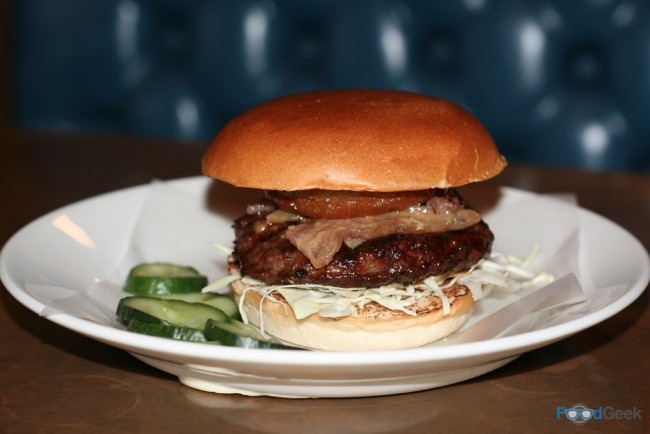 The only real negative was that the patty was cooked medium.
It turns out this was my own fault though. I misunderstood the menu and thought they would only cook it that way. However, I've since been informed that it's only a recommendation and they will actually cook it rare if requested.
At least I know for next time as I've no doubt it would have been better still.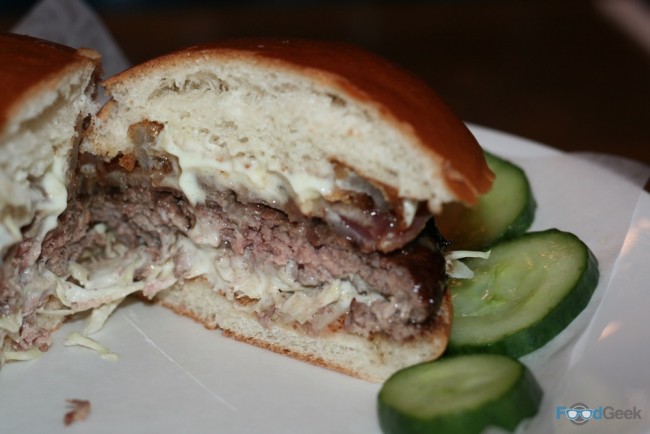 I enjoyed Bunzilla with a side of very good sweet potato fries.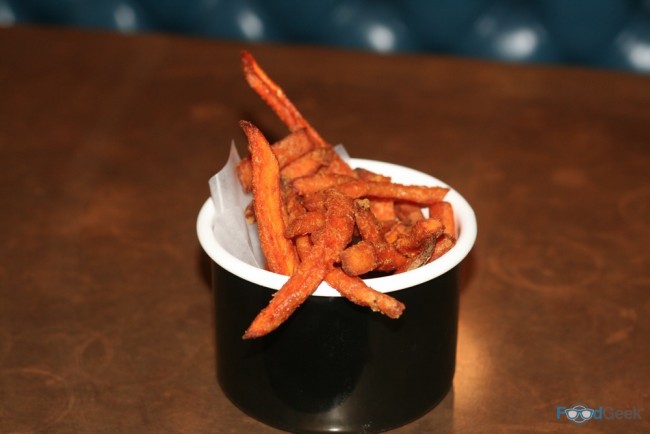 And a pint of less good 'Byron Pale Ale' which is brewed by recently demoted 'not craft anymore' Camden Town Brewery. Sadly it's not even as good as their own fairly average Camden Pale Ale, it tastes like a watered down version of it.
Luckily, there are plenty of better beers on the menu for next time.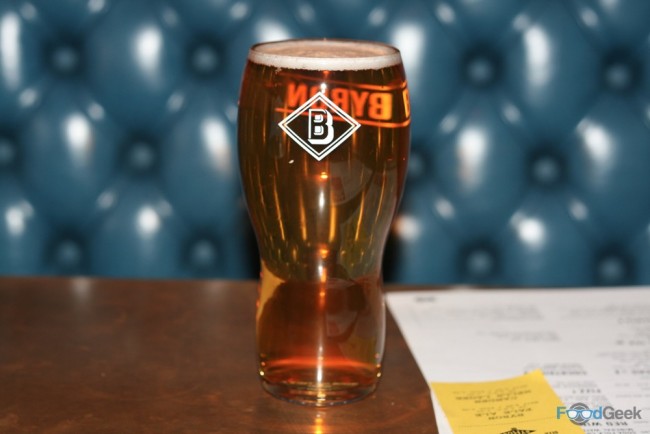 Dessert was also a little disappointing, firstly because they didn't have the Oreo Cheesecake I had my heart set on (and was one of the reasons I didn't have a starter).
And then because the 'Chocolate Brownie' I had instead wasn't great. It was seriously hot, we're not talking warm here but molten lava level hotness.
I can only assume it had just been nuked in a high power microwave. That didn't seem to have done the texture much good as it was a bit dry and grainy too.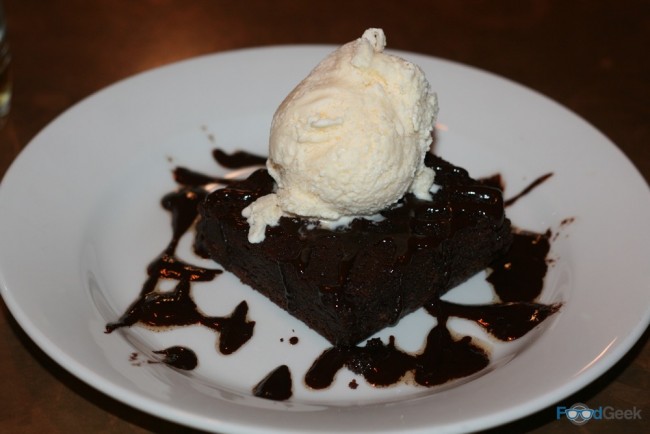 Despite the underwhelming dessert, I really enjoyed Byron. The new venue is very impressive and already their third in the city.
Bunzilla is a great 'novelty' burger. It's never going to win traditionalists over but all of the flavours and individual elements work for me. If you enjoy Japanese food and flavours it probably will for you too.
Date of visit: 07.03.2016
Disclaimer: I was invited to this special preview event to sample Bunzilla free of charge.