On the 1st of January, I made a New Years resolution. To visit three places that any self-respecting food blogger should have been to long ago.
By the end of May, I'd made it to all three. First, Freemasons at Wiswell and most recently Man Behind The Curtain in Leeds (review coming soon).
In between was the one I'd ignored the longest. 'St. JOHN Restaurant' in London has been there since 1994 and held a Michelin star since 2009. Yet it somehow took me until April 2016.
It's very unassuming from the outside. A former smokehouse apparently.
With its rusty signs and chipped paintwork, it's surely the least 'showy' Michelin starred restaurant in London?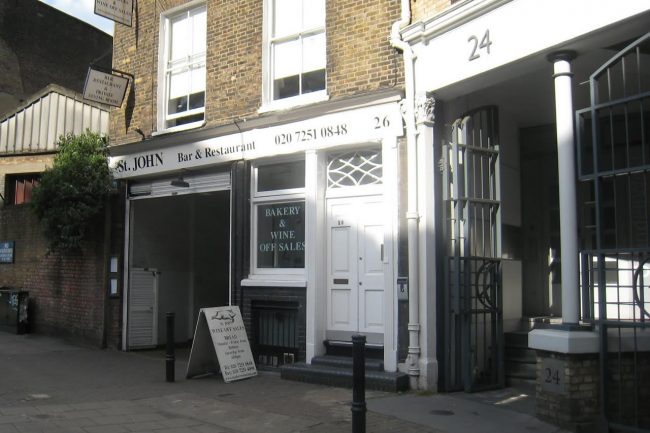 It's a similar story inside too.
Not quite what I was expecting, it's fair to say.
You could call it sparse, stripped back, industrial or even informal. Or just that it needs a good lick of paint.
Particularly the bar and bakery area, with its white painted brick walls and bare, heavily scratched wooden tables.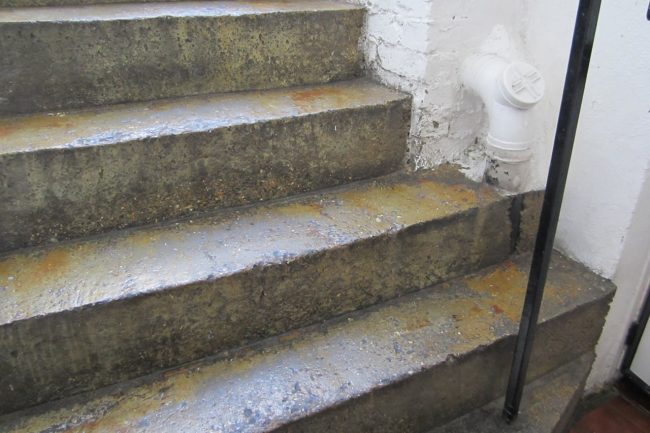 The dining room is a little more sophisticated, however. Large and open with bright whitewashed walls and tablecloths. Minimalist for sure, and quite clinical I felt.
It reminded me of old secondary school dining halls.
My first thought was that the food must be really special to have achieved the level of acclaim it has in this setting.
And it really has. Not just the Michelin star they've held for 7 years, but a rare UK placing on the S.Pellegrino 'World's Top Restaurants' list since it started in 2002. And Anthony Bourdain called it the 'restaurant of his dreams'.
Like the decor, the food wasn't what I was expecting either. Although all I really knew about it was that founder Fergus Henderson likes meat, a lot, and that they specialise in 'nose to tail' eating.
We started with some very good bread, served with even better butter.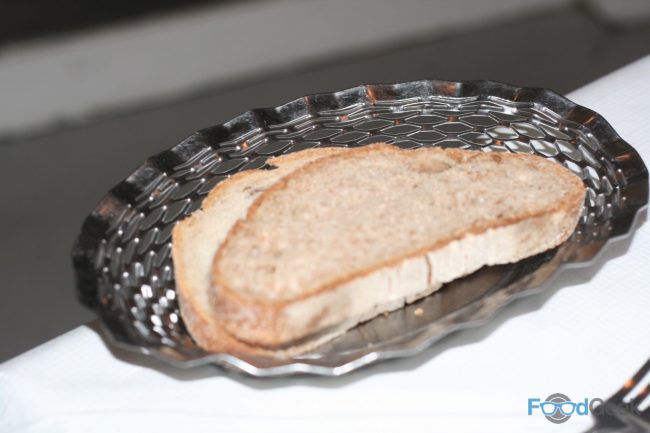 Followed by a couple of seafood dishes to share.
'Langoustines' and 'Whole Crab' the menu said. And that was quite literally what we got.
Not that they needed anything else. The Langoustines were supremely fresh. So sweet and delicious, perfect with just a squeeze of lemon.
They didn't even need the mayonnaise they came with. But it was so good I'm not ashamed to say I ate it separately, with a spoon.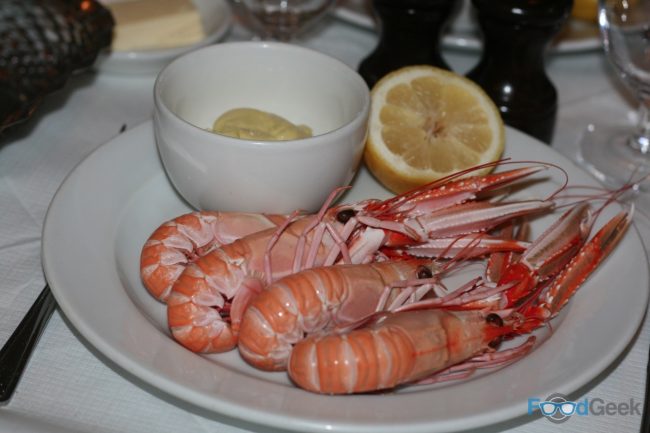 The 'Whole Crab' came with the same half a lemon and another pot of that gorgeous mayo.
You don't need to mess around with ingredients of this quality and freshness.
The crab outstanding; sweet claw meat, creamy rich brown meat. With the mayo and more of that fantastic bread it was heaven.
A lesson in the art of simplicity.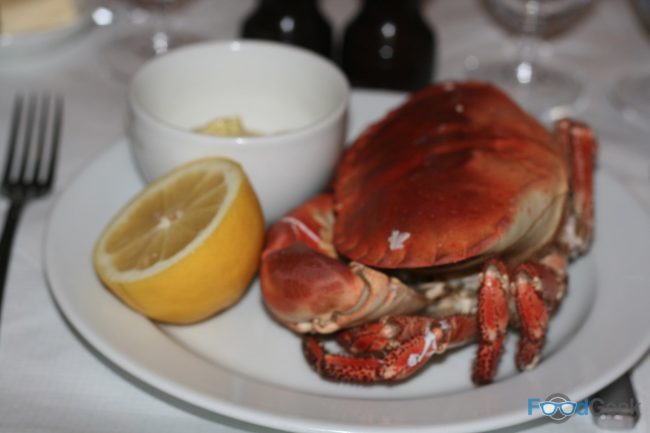 The trend continued with my main course.
No pretentious plating up. Just a perfectly cooked, super pink and juicy, highly seasoned saddle of rabbit next to some well-buttered greens.
There was so much flavour from the natural juices that once again it needed nothing else.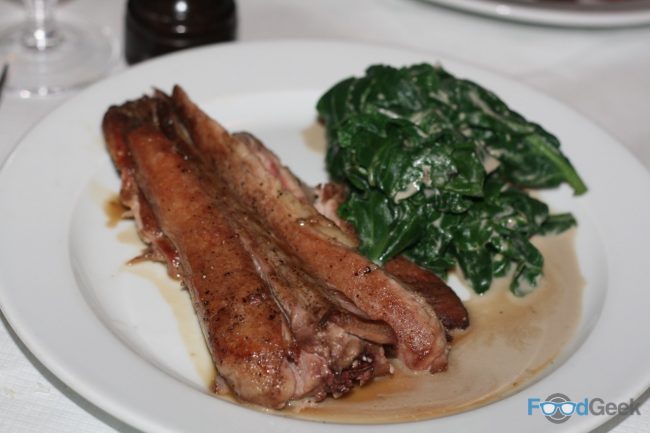 You might think a meat eater going to a place like St. JOHN and ordering the only vegetarian main course is a bit mad.
I might agree with you but Mrs FG is prone to making such decisions.
Ignoring the pigeon, goat and trotter dishes that I subtly suggested she went for 'Beetroot & Goats Curd'. And very nice it was too.
No fancy beetroot and goats cheese stack, no beetroot puree or goat cheese bon bons. Just warm, braised beetroot with a hefty chunk of fresh goat's curd on top.
A classic flavour pairing that just works.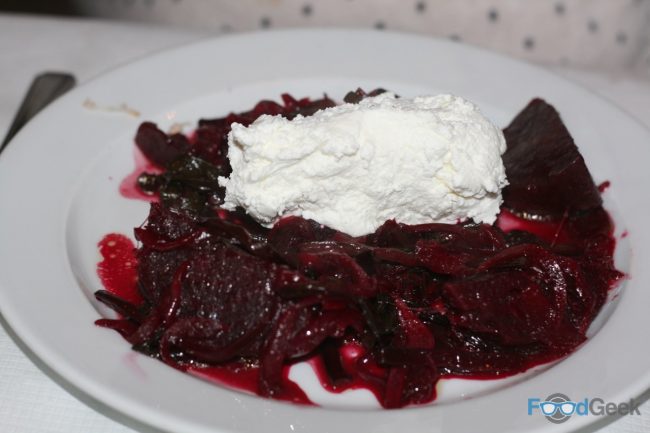 Sadly we visited St. JOHN at the end of a flying trip to London and had to rush off to Euston for a train home. Meaning we didn't have time to stay for dessert.
This was hugely disappointing. I'd had my heart set on the 'Eccles Cake & Lancashire Cheese' for weeks. As well as a dozen of Fergus' infamous Madeleines to takeaway for on the train.
It does give me the perfect reason to return, though, and soon.
Service on the night was impeccable. Informal and relaxed – as you'd expect given the style of food and the surroundings – but attentive and effortlessly efficient too.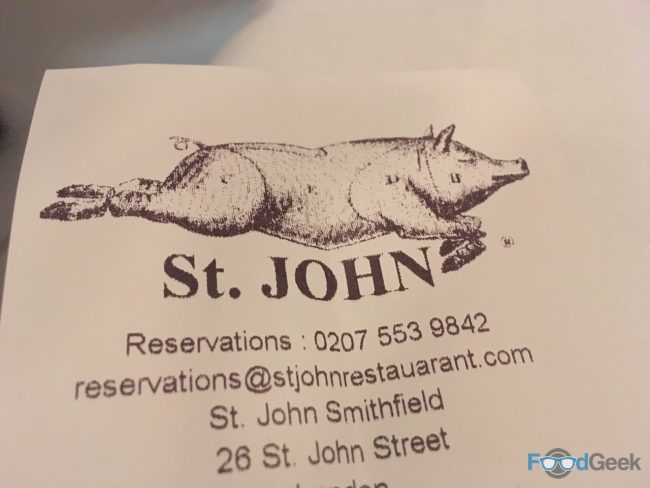 I was genuinely surprised by St. JOHN. First by what I saw when I arrived. Then by the seeming simplicity of the food. And then again by how much I enjoyed it despite my preconceptions of those two things.
Despite not being able to stay as long as I'd hoped, or devour as much as I wanted from the menu, I can understand why it's so special to so many people.
Date of visit: 23.04.2016
Follow @FoodGeekUK