It's fair to say i'm not the biggest fan of shopping and particularly shopping centres. I've been known to have nightmares before an impending trip to the Trafford Centre and try to limit myself to just 1 visit per year at Christmas.
So when I was invited to Cheshire Oaks by the people at McArthurGlen my initial reaction was to run a mile.
Until I found they were actually inviting me to the 'Taste Cheshire' Market. An event celebrating local produce with live cooking demos from legendary Cheshire chef David Mooney and stalls where local producers sold their wares directly. Now that is my kind of shopping!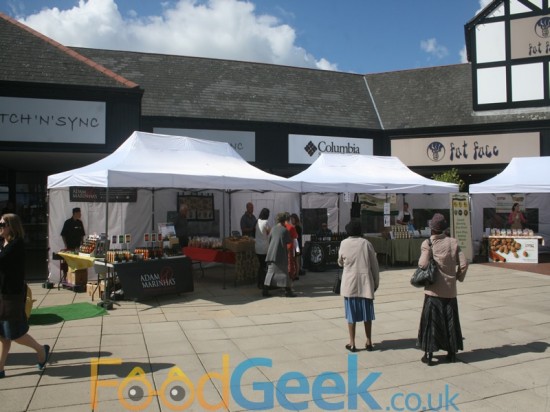 I arrived at Cheshire Oaks at 10am, just as the event was kicking off and had a walk around the 15 or so stalls, chatting with many of the suppliers and sampling their fantastic produce. I tried amongst other things; handmade chocolate & confectionary, award winning sausages, chutneys, artisan bread, biscuits and jam.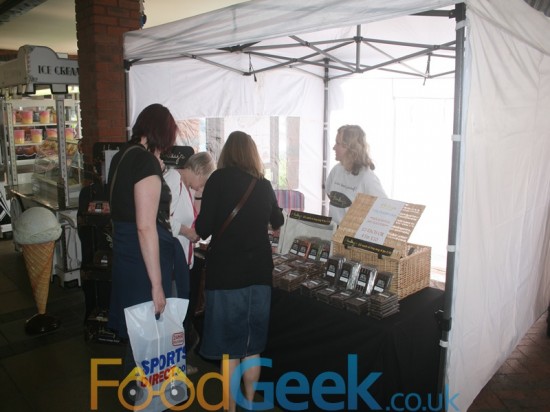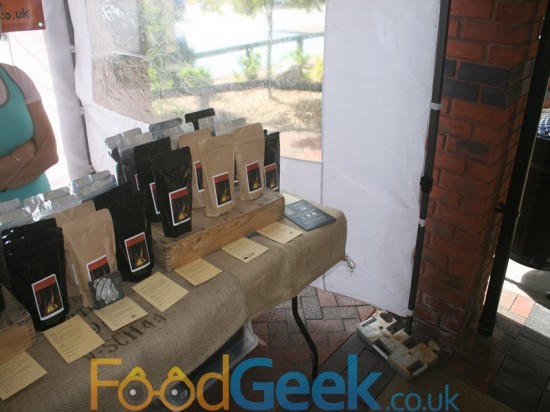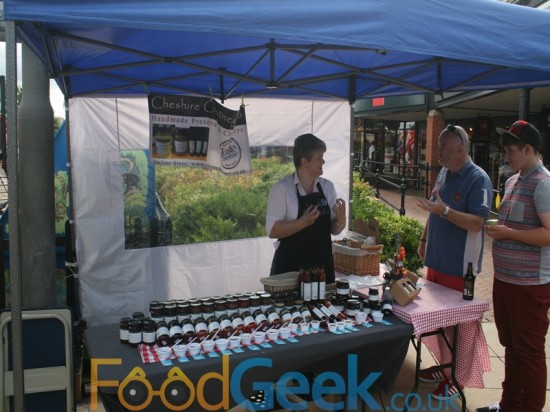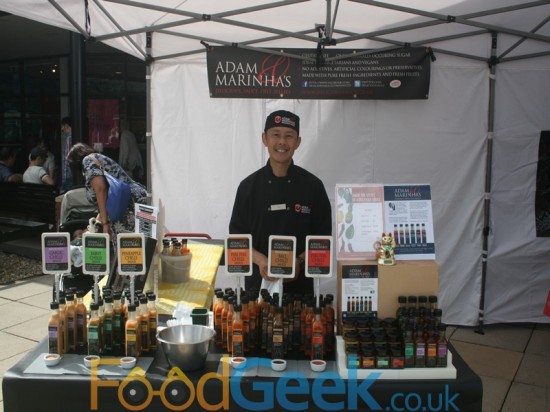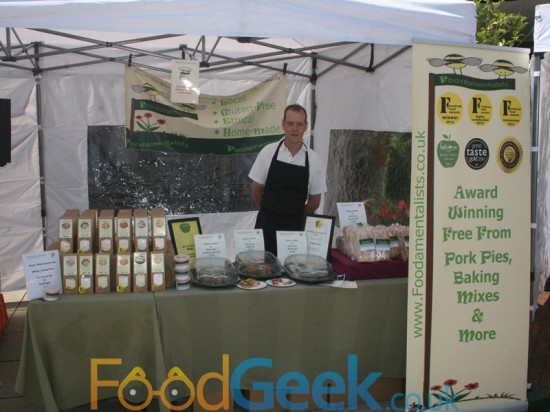 Some of my favourites included U.F.O (Ultimate Fudge Outlet) who makes amazing quality homemade fudge with his Dad in a variety of exciting flavours. I went back later and bought a box full including 'Rhubarb & Custard', 'Lemon Meringue' and 'Peanut Butter & Chocolate'!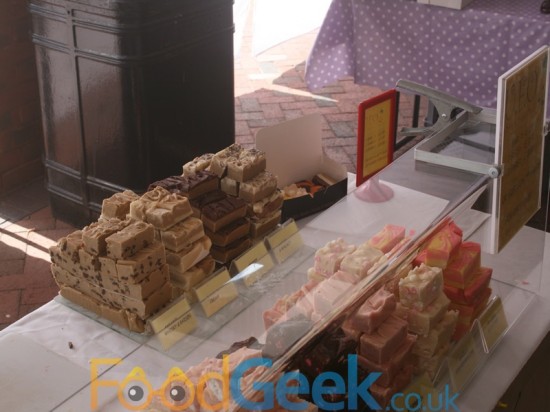 Cheshire Cheese Company with some equally exciting flavours of cheese including Sticky Toffee, Jamaican Jerk, Tikka Masala and the award winning Caramelised Onion & Rioja and Smokey Redwood. I couldn't resist purchasing several of them including the gorgeous 'Black Bob Extra Mature' and 'El Gringo' which is possibly the best cheese i've ever eaten containing tequila, lime and a huge chilli kick.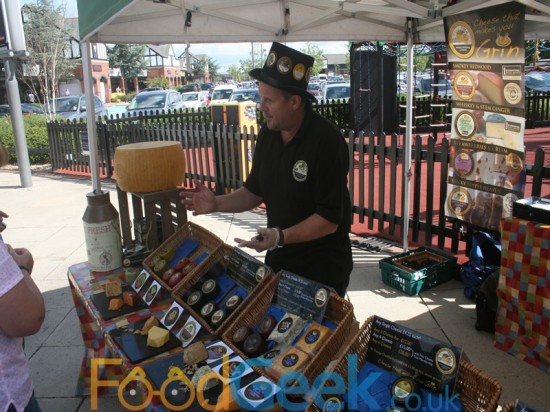 Finally Gregg from Tatton Brewery who spent a good 15 minutes talking me through his range of award winning beers, I left his stall feeling a little wobbly.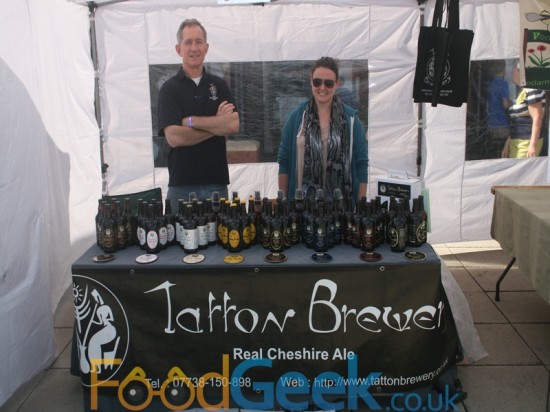 After sampling so many fine ales I needed a good sit down. Conveniently Judy Harper from Le Creuset was just about to start the first cooking demonstration of the day. She first baked a delicious garlic and sun dried tomato focaccia before fighting with the wind to make tasty Smoked Trout, Horseradish & Beetroot Blinis.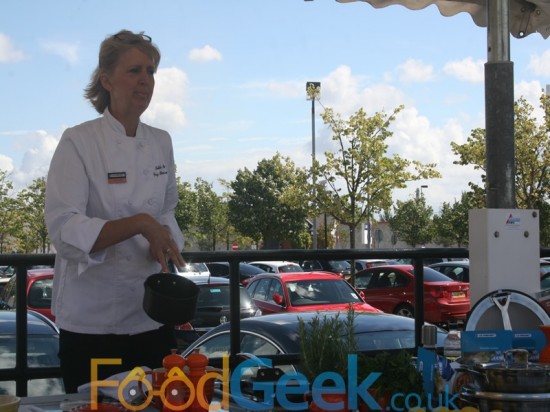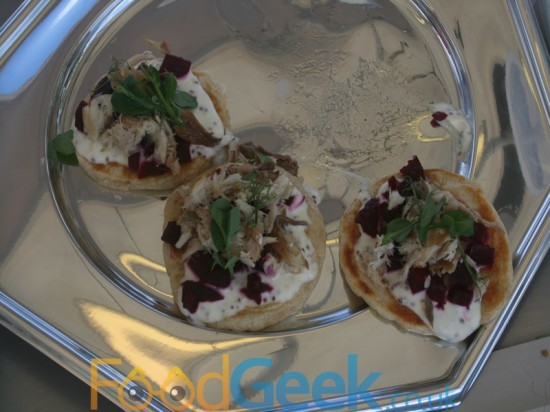 Infamous Cheshire chef David Mooney was up next. Not only a great cook, David is clearly genuinely passionate about using local produce. All of the ingredients in his dish came from the local area including beer from Tatton Brewery and beetroot from Cheshire Chutney Co. He also entertained with jokes about celebrity chefs and supermarkets. I tasted his impressive looking Mullet Niçoise dish, it was seriously good. In return I taught him about daikon.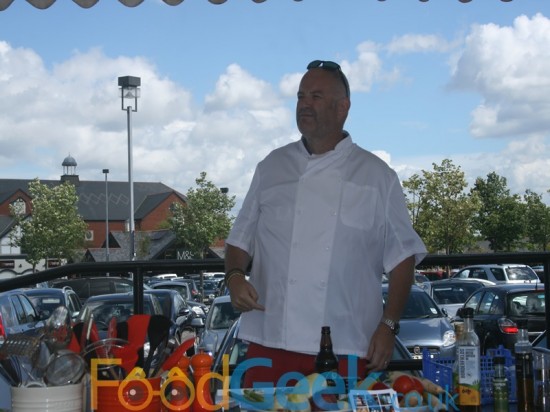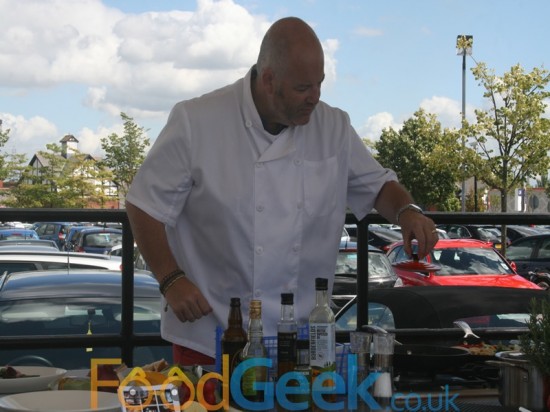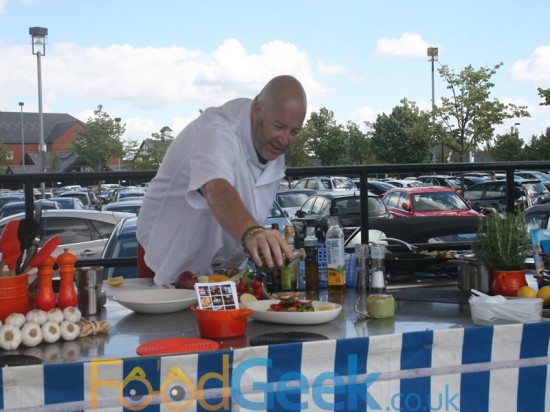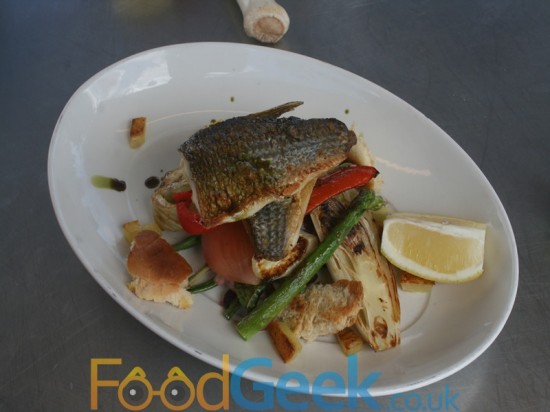 Despite having done nothing but eat all morning it was lunch time so obviously I wanted lunch!. Heading back to the stall selling homemade pies and buying a nice variety including; 'Bhuna Spiced Lentil Roll', 'Spinach, Chickpea & Tahini Roll', 'Smoked Salmon & Broccoli Tart', 'Courgette, Feta & Basil Pesto with Pine Nuts Pie'. As well as being far more interesting than your usual pies they were all top top quality, fresh and tasty too.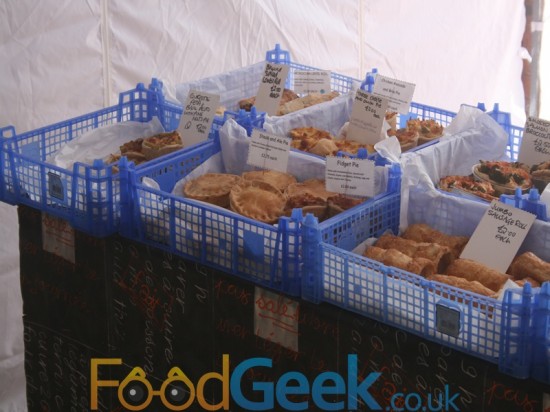 Dessert(s) came from 'Scrummy Somethings', all four cakes were excellent, the carrot cake and lemon meringue tart particularly good!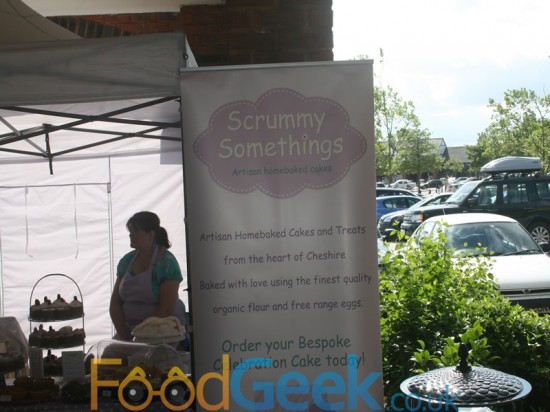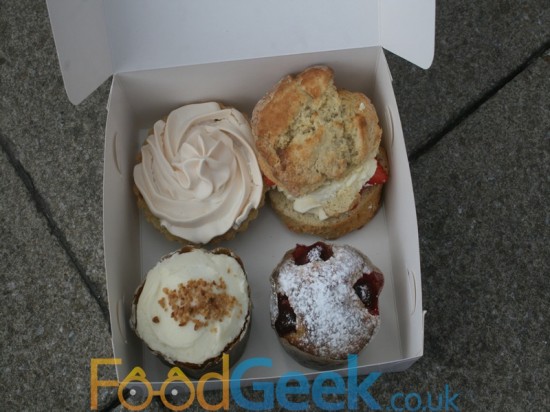 Of course I only really came for the food but even with my phobia of shopping centres I felt it was worth having a quick look around the main Cheshire Oaks complex too and I have to admit I was genuinely impressed. The layout certainly helps, with a single layer of shops surrounding the car park so no confined space with multiple floors, escalators, lifts or multi-storey car parks. The type of shops seemed better than your average centre too, though admittedly I was only brave enough to venture into kitchen shops like the brilliant Le Creuset and the amusingly named Kitch 'N' Sync.
Overall I had a fantastic day, i'll definitely return to the 'Taste Cheshire' Market if it happens again next year and I never thought I'd say it but I'd even considering visiting Cheshire Oaks again in the future too!
Date Of Visit: 03.08.2013
Disclaimer: I was invited to the 'Taste Cheshire' Market and asked to write a review by McArthurGlen which I happily accepted as it's an event I'd be interested in covering anyway. I received travel expenses and they provided a small budget to spend on sampling the products. However, I wasn't told what to write and all opinions are my own.