Last Wednesday I attended the launch of 'Chalk Bar and Grill' the latest addition to Didsbury's ever growing dining scene.
I didn't actually intend on blogging about it, and this certainly isn't a 'review' since all I ate were canapés. But since I enjoyed them so much and was impressed with the place in general I thought i'd share my photos and a few thoughts.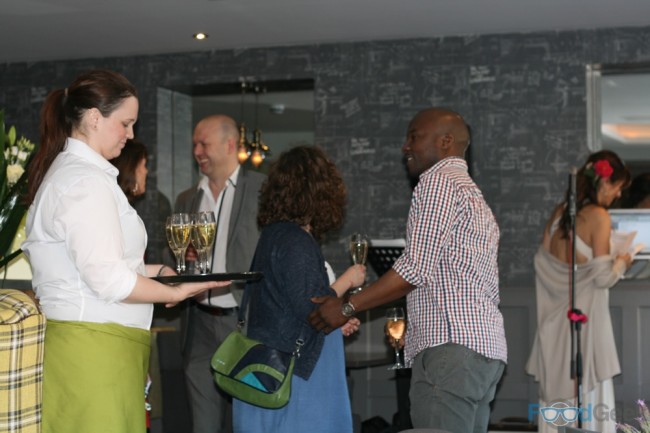 The weather was gorgeous, something they're clearly hoping will happen regularly as almost the entire front of the restaurant are patio windows that can be fully opened. We took one of the comfy couches by the open windows giving us plenty of fresh air, sun and great views of Wilmslow Road.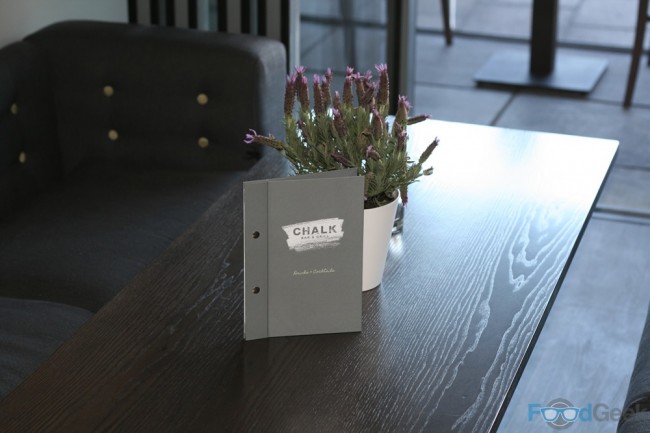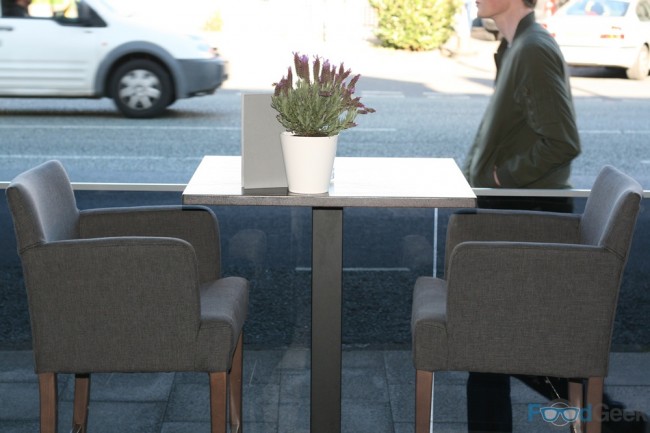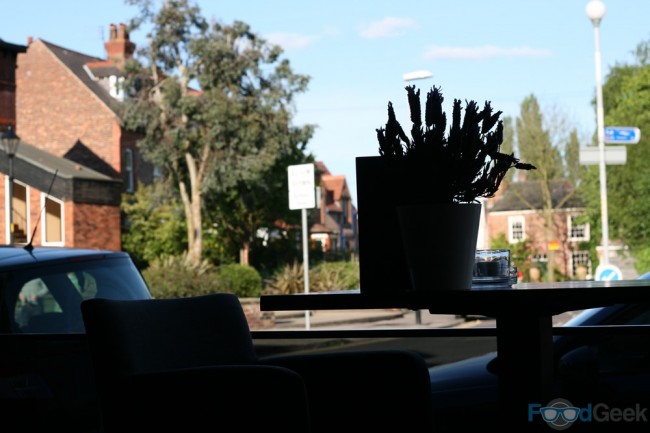 After a few glasses of champagne I went for a walk around the restaurant.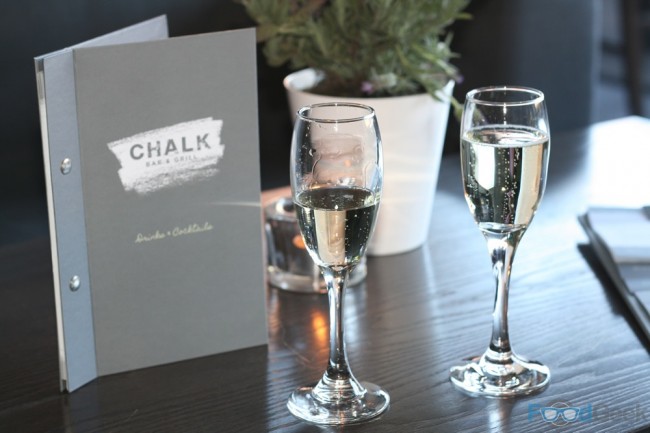 I really loved the interior, it's light, bright and got the perfect balance of swanky but relaxing vibe.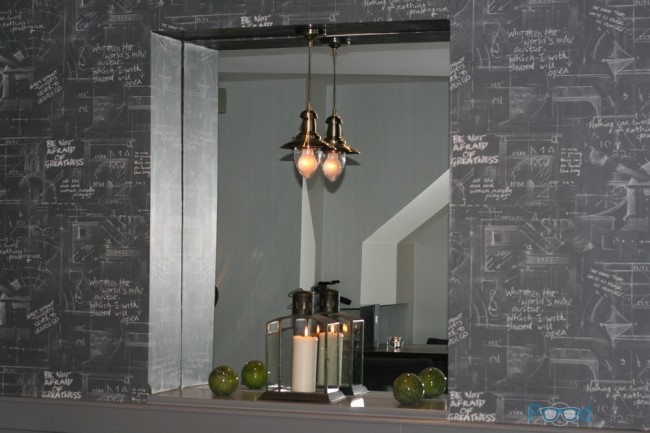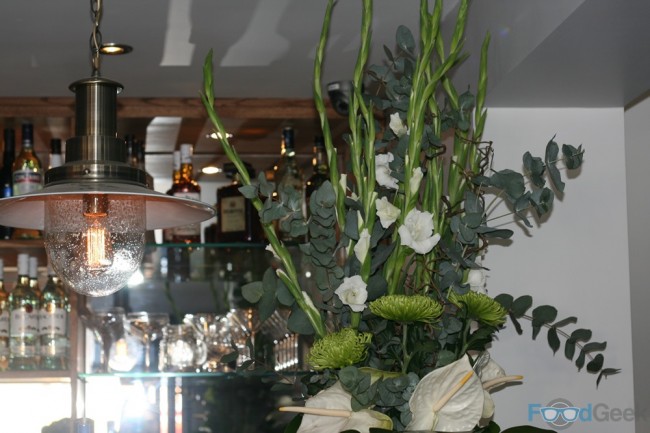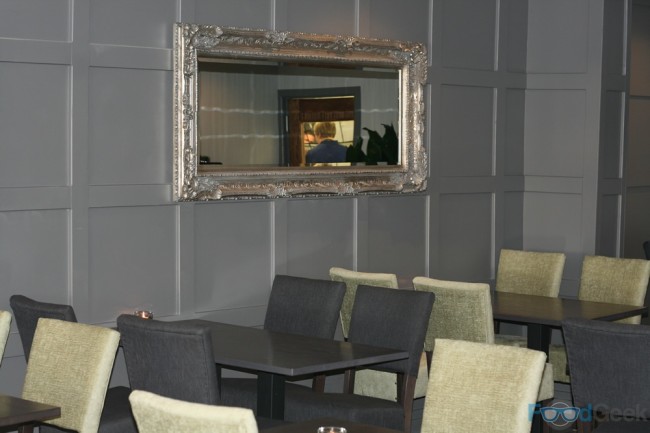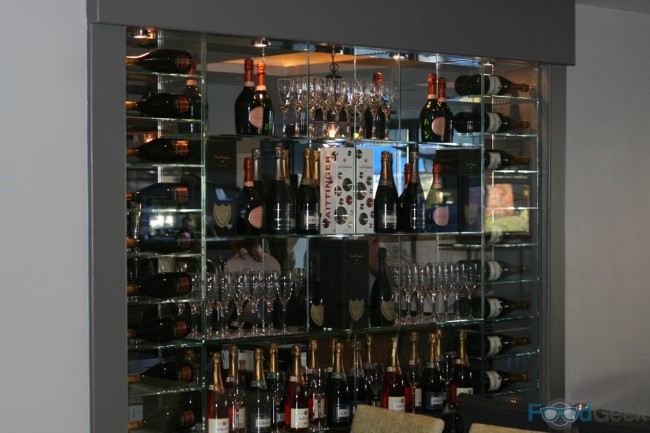 There's an incredibly well stocked bar, with a huge collection of champagne. Well, it is Didsbury.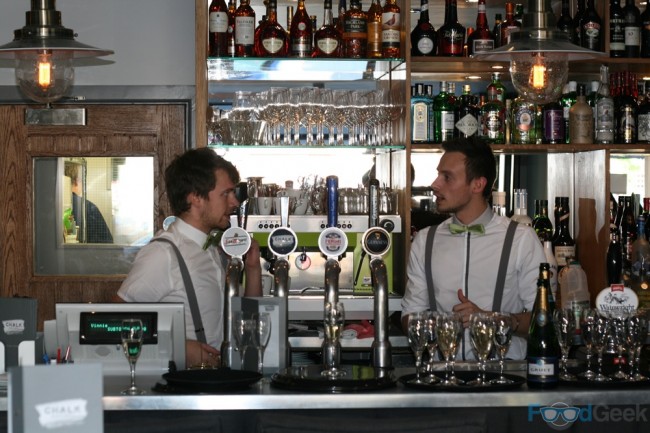 Head chef Colin Mckevitt has trained under Nigel Haworth and was previously at 'The Wizard' in Alderley Edge. His menu is described as 'contemporary British classics' with standout dishes including 'Blacked Cod, Curried Lentils' and 'Twice Baked Cheese Soufflé'. 
I wasn't there to eat but there were plenty of canapés going around including 'Feta & Courgette Fritters', 'Smoked Salmon & Cream Cheese Crackers' and a slider sized version of their burger.
Everything we ate was delicious and excellent quality. The best was a stunning 'Haggis Scotch Egg'. I've had so many variations of scotch eggs over the last few years with the traditional layer of sausage replaced with anything from black pudding to pulled pork to risotto. This was the first time I've ever seen haggis used but it works brilliantly.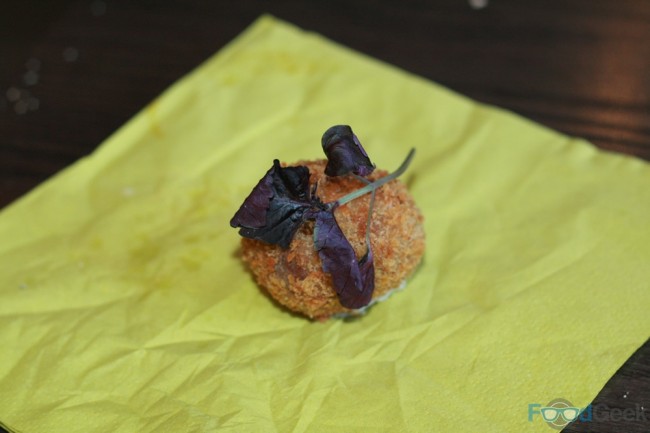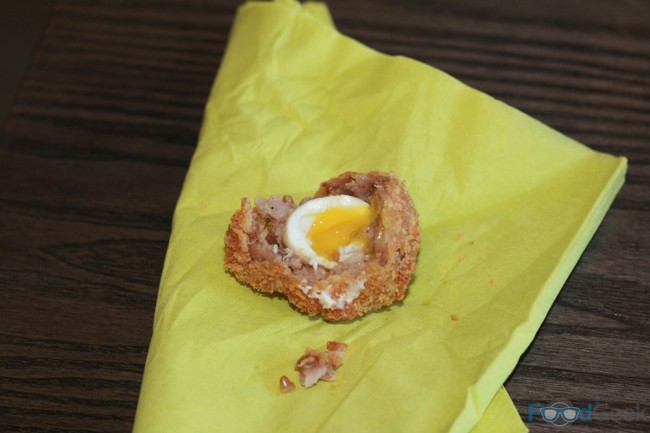 I enjoyed my first ever trip to Didsbury and really liked what I saw of Chalk. The menu looks interesting and it's a lovely place in a great setting. I'm not sure i'm exactly their target market but there's definitely potential for foodies if the quality of food remains high. I'll be returning in June to sample the menu properly with high expectations.
Date of visit: 14.05.2014