If you've been to any new restaurant, event or craft beer shop in Manchester this year you can't have missed the influx of beers from Hawaiian brewery Kona. Although I must admit to getting a little bored of seeing them absolutely everywhere, I do enjoy most of them. So when I was invited to Northern Quarter rib joint Cane & Grain for a 'Meet The Brewer' event with Craft Brew Alliance, who operate Kona and a couple of other American craft breweries – including Red Hook who i'm also a fan of – I was keen to go and check it out.
Appropriately, the event was held in Cane & Grain's second floor tiki bar 'The Liars Lounge' which is decorated almost in homage to Kona's native Hawaii, with branded posters and memorabilia adorning the walls.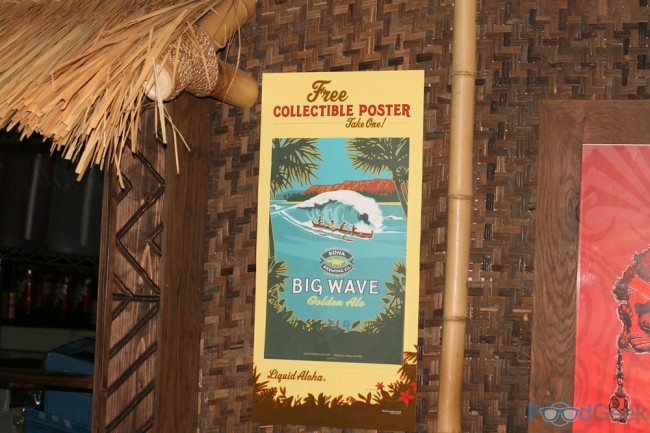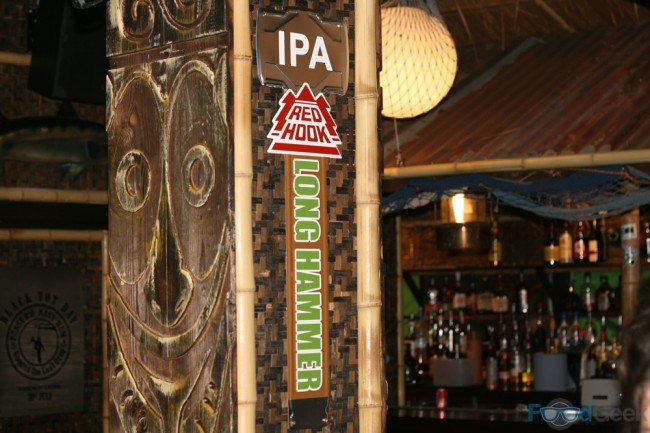 After a short preamble from Will Evans (of B.Eat Street fame) he introduced us to Matt Licklider, senior director of brewing at Craft Brew Alliance who talked us through the history of Kona and Red Hook.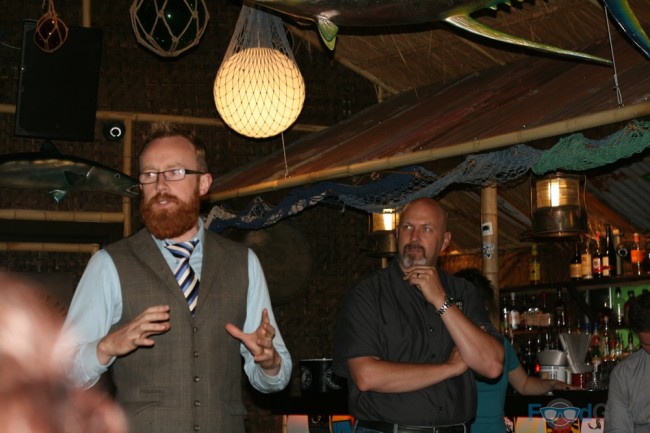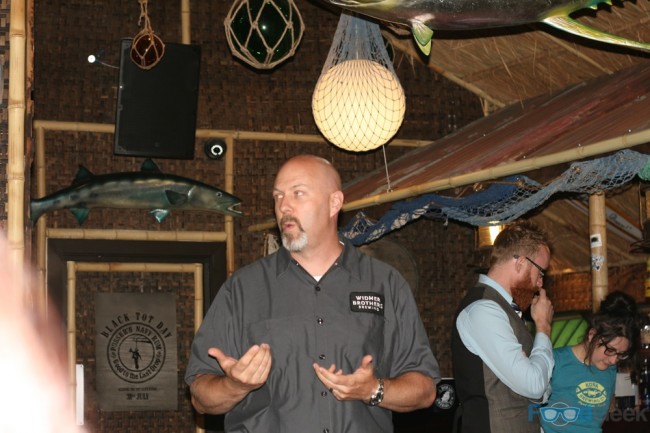 During the introduction we were served the first of many beers; Kona's lager 'Longboard'. I'm not much of a lager drinker anymore but this isn't too bad actually. Not really for me but very drinkable with more flavour and less carbonation than most lagers. It certainly seems to go down well with others too both at this event and in general.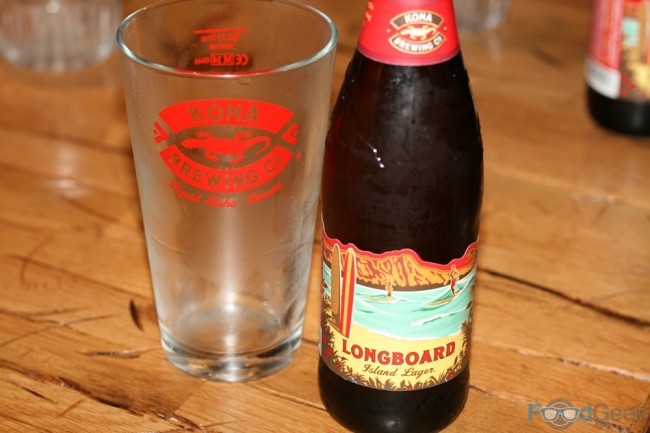 The next beer was much more to my taste. I've been a fan of 'Big Wave' since first tasting it back in January this year. The light, golden ale with tropical hop flavours – I get passion fruit & mango – is so fruity I always assumed it must have some added, but I learnt from Matt that in fact it all comes from the combination of hops used.
Also part of the event was three courses of Cane & Grain's food, matched to the beer of course. Starting with a  'Watermelon Salad', if you're going to eat salad it might as well be one of gin infused watermelon and Feta cheese, a twist on classic combination that really works. The salad also contained black olives, watercress, cucumber and blackberry which I found more unusual but quite enjoyed. It was a good match for the light & fruity Kona Big Wave.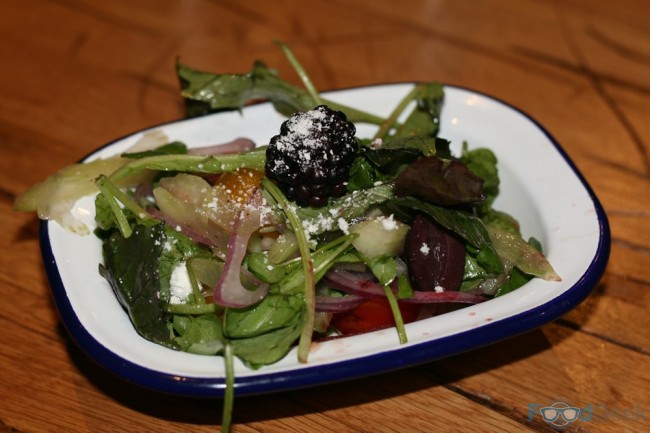 Next up was another beer that's taken Manchester by storm, 'Long Hammer IPA' by Red Hook, one of the oldest craft breweries in America. The beer, which has been brewed since 1984 is a typical America IPA with moderate bitterness and massive hop flavour. It's a great entry level American IPA and one I've recommended to lager drinkers several times to great effect (yes, I'm ridding the world of lager drinkers one by one!).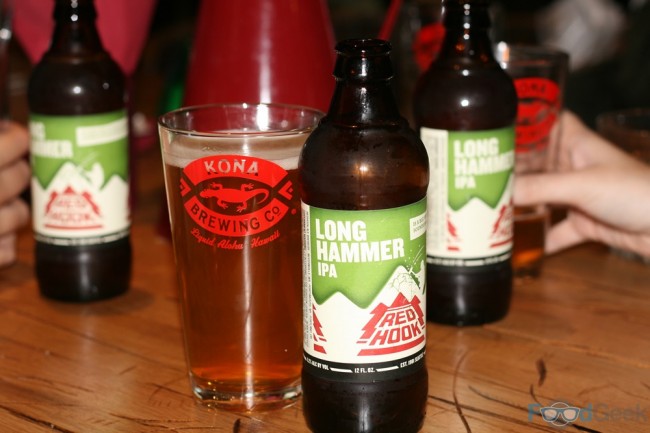 The IPA was a perfect match for the next course of food, 'Baby Back Ribs' topped with bacon and a spicy Bourbon sauce which was intensified by the beer.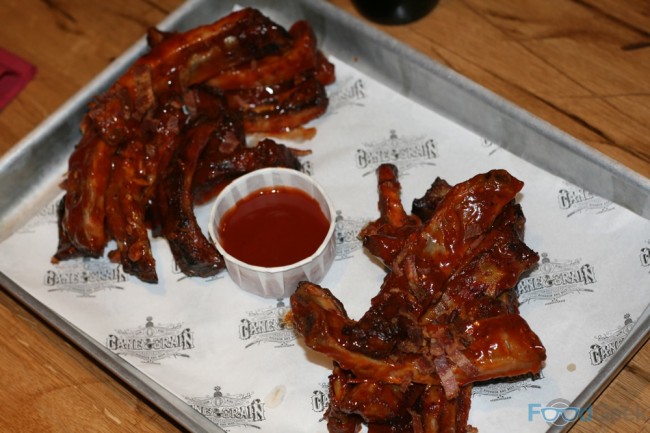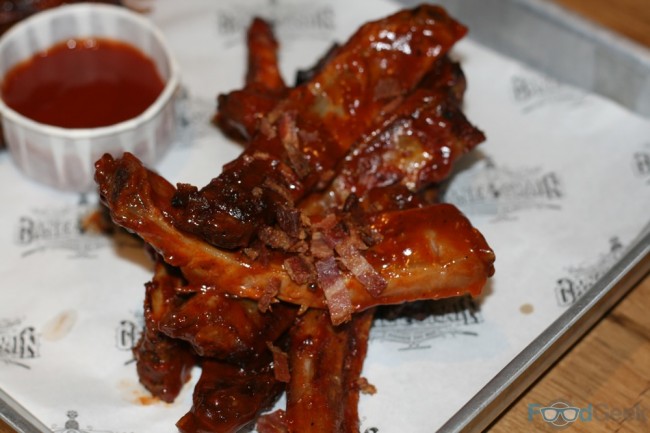 The final course was a gooey and incredibly rich chocolate brownie, paired with Kona's porter 'Pipeline' Like many porters/stouts it has a roasted chocolate/coffee aroma and flavour, unlike most it actually contains freshly roasted coffee beans grown on Hawaii. Needless to say a coffee porter and a chocolate brownie worked very well together.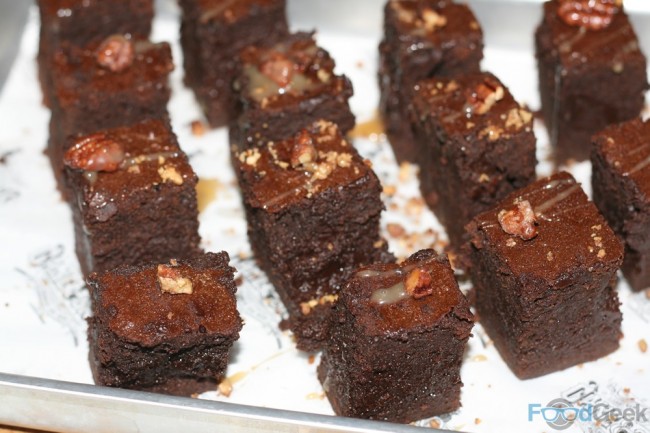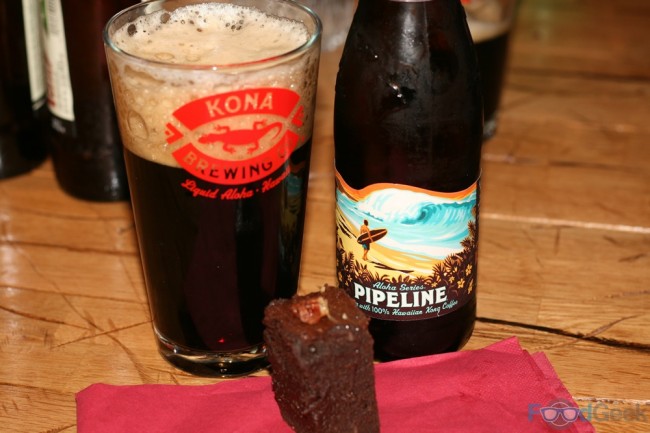 While I'd enjoyed the food and most of the beers so far, I'd had them all before. For me the best part of the evening came when we got to try some different beers that aren't as readily available, in fact I'd only ever seen one of them before. There was 'Lemongrass Luau' from Kona, which as you might imagine contains lemongrass. For me it needed a lot more of it as I found the flavour was far too subtle and overall just a bit weak.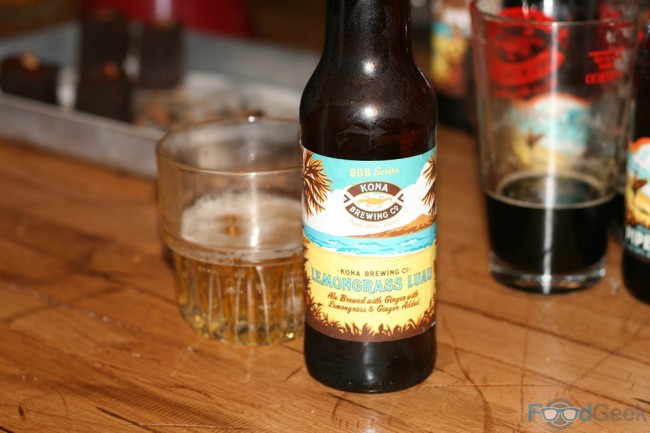 I enjoyed the next beer much more, this time from Red Hook again and their light IPA 'Fat Chance'. I was surprised that I actually liked it more than the Long Hammer IPA, even more so when I saw it was only 4% ABV. There's an impressive amount of citrusy and floral hops in there for such a low strength.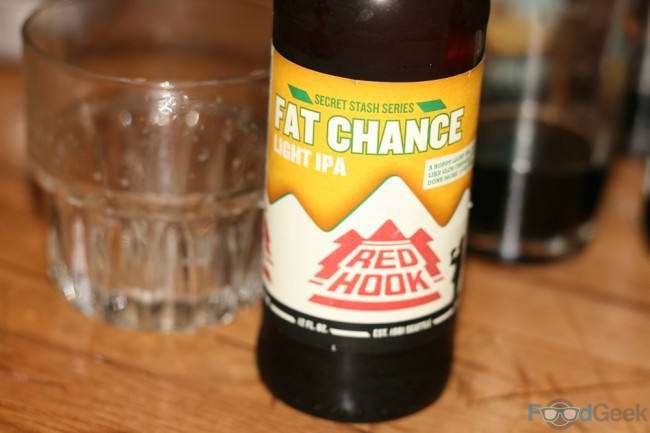 The final two beers came from another of Craft Brew Alliance's brands, Widmer Brothers. The first a well balanced American Pale Ale, 'Alchemy Pale Ale' while the second 'Double M.A.C' is from an experimental 'small batch' series. Much like the Red Hook Fat Chance IPA it's an easy drinking, refreshing session IPA with a relatively low ABV but loads of hops.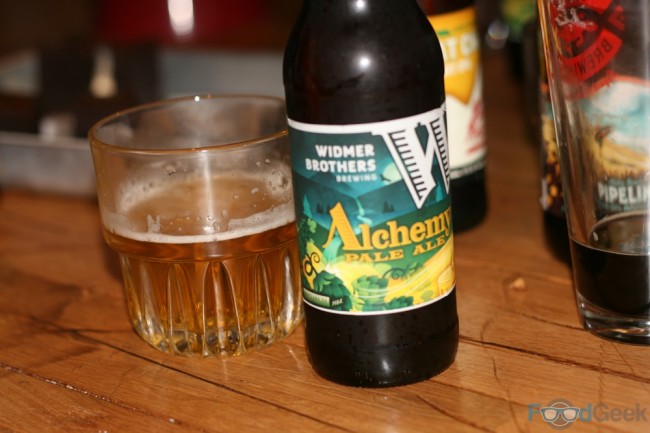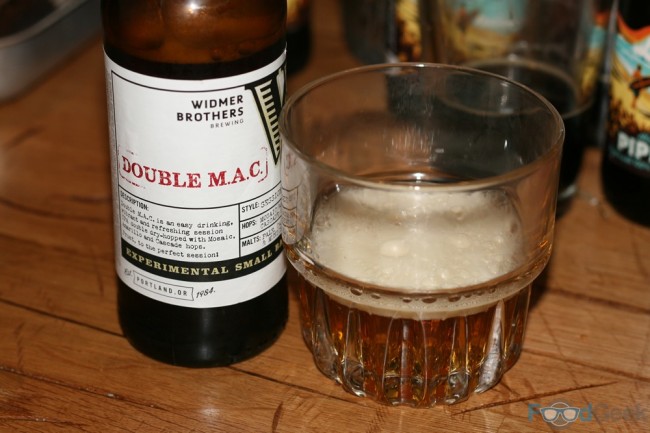 Overall I enjoyed the whole event, it was interesting and informative but also fun. Whilst I've personally had enough of some of the more common beers for a while they are good solid beers all the same and I really liked trying those that were new to me. I hope I come across the last three again someday.
Date of visit: 11.08.2014
Disclaimer: I was invited to Cane & Grain and not asked to pay. However, nor was I asked to write anything at all, let alone be positive. I chose to write an honest account of my experience.