Within 30 minutes of landing at Faro airport on Portugal's Algarve coast there was only one thing on my mind, Piri-Piri chicken! Thanks to a bit of research before leaving home I had a couple of recommendations; after the first turned out to not exist or at least proved impossible to find I ended up at Restaurante Senhor Frango in Almancil, a small town just 15 minutes from the airport.
It wasn't long before I was tucking into that familiar Portuguese custom of 'Couvert'; olives, carrots, bread, butter and pate that are brought to your table 'for your convenience' (but not free of charge). The crusty bread was excellent, whilst olives always taste better eaten outside in their native land and the carrots were particularly good; soft and sweet with loads of garlic.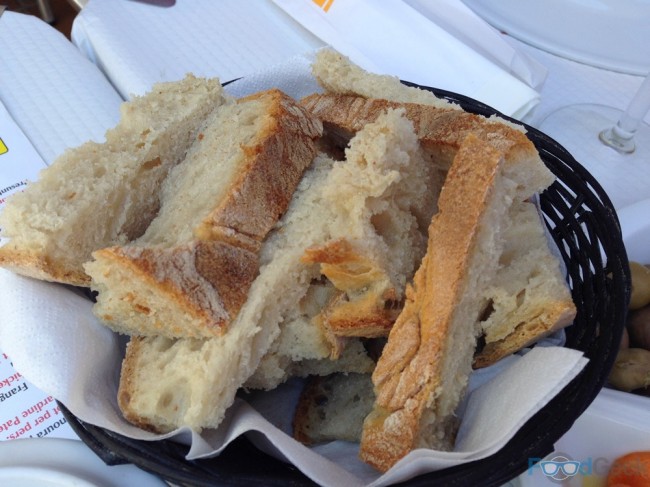 Starters were mostly good too; the 'Melon & Parma Ham' could've been plated up a little better but it's a simple, classic combination that tastes so good together.
Better still were the 'Anchovies', simply marinated in lemon juice, olive oil and loads of garlic as was the lovely hard 'Goat's Cheese'.
The Piri-Piri comes either whole or ready jointed, we got both versions but there was little difference between them other than needing to cut up the whole one obviously. It wasn't the best Piri-Piri i've ever had (that came later in the week, review coming soon) but it was a good reminder of why I love it so much. Mostly succulent chicken – as is often the case the breast was a little overcooked unfortunately – with crispy skin and a decent kick from a fresh piri-piri marinade.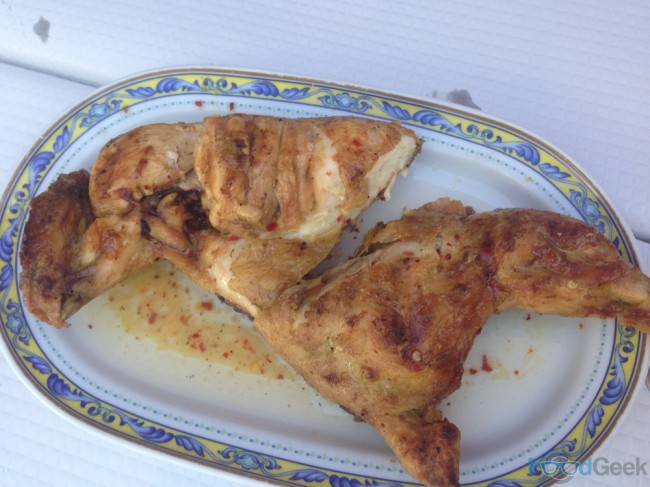 Whilst Senhor Frango's didn't wow me it was a good solid start to my week of eating on the Algarve. Service was good and it was reasonable value. I'd be very happy to return and given it's proximity to the airport it's more than likely that I will.
Date of visit: 26.08.2014
Follow @FoodGeekUK