They say, whoever they are, that you should never go back to somewhere you have fond memories of, in case it's not as good as you remember. Perhaps I should have listened to them.
The highlight of our trip to Portugal's Algarve coast in 2012 was the tiny seafood restaurant without a menu, A Tasquinha do Rossio. A year later, despite having no plans to return to Portugal I was devastated to hear that it had closed down.
So when I did unexpectedly end up back in Portugal in 2014 I was surprised but delighted to find it still open. Until I realised that all was not as it seemed.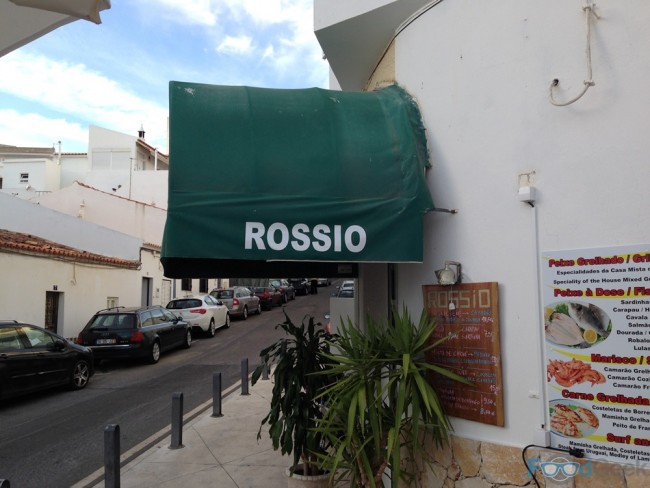 The first thing that set alarm bells ringing was the name, changed from 'A Tasquinha do Rossio' to just 'Rossio'. Perhaps they just wanted to simplify it I thought optimistically.
The next warning sign was arriving at the restaurant to find a new modern outdoor seating area, plastered with San Miguel branded furniture and parasols.
And where the menu before was a single blackboard offering their 'fish rodizio' there now stood an additional seven, detailing a whole range of different dishes.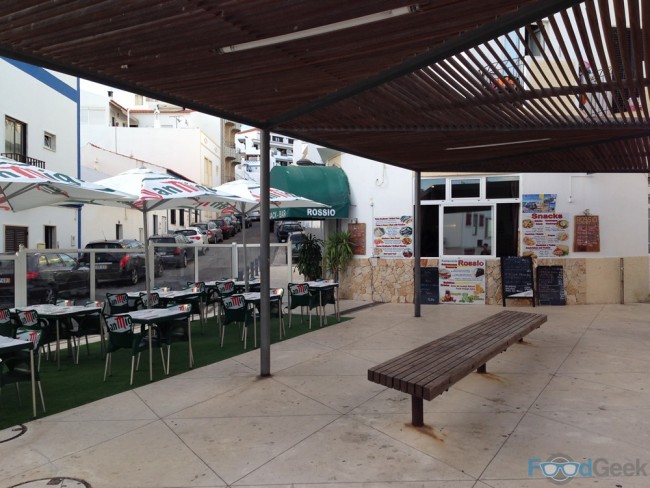 Still I hadn't twigged that anything was seriously wrong. That would come with the food (and drinks).
We started with a couple of cocktails. The 'Mojito' was severely lacking in mint and really wasn't great, the Caipirinha was better but nothing special. We didn't have cocktails last time, as far as I can remember this was because they didn't do them back then.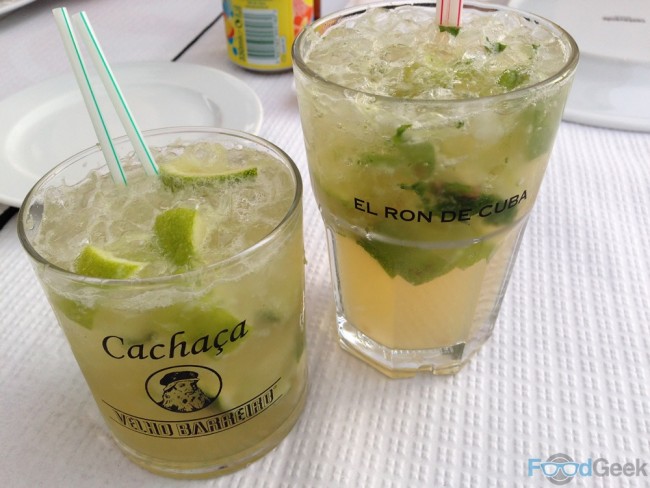 It was only when the 'Couvert' arrived that I realised there was no way this place was being run by the same people.
Gone was the lovely fresh bread, replaced with a few bits of a dried up loaf and some weird toast squares. Worse still; they clearly didn't get the recipe for the crab pate from the previous owner, as although this was fairly decent, it wasn't even close to the stunning version last time.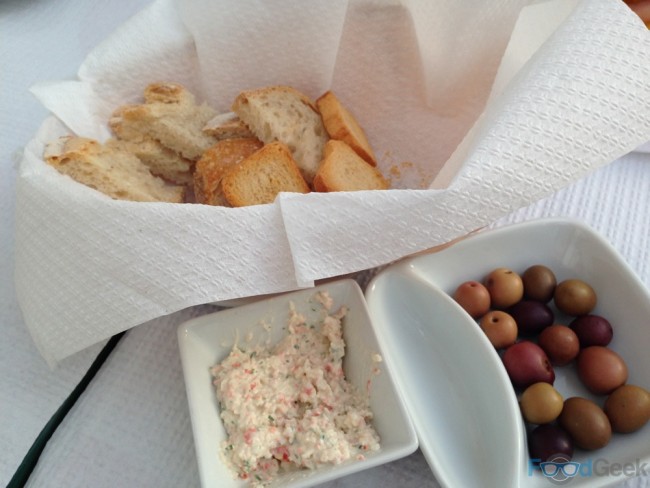 Despite there being many more items on the menu we ordered the 'Mixed Grilled Fish', essentially the same as the rodizio we loved so much two years before. It didn't exactly start on a high.
I didn't expect the prawns to be cold; they weren't particularly unpleasant but certainly didn't taste as vibrant and fresh as they would if they were cooked to order. I imagine they were probably mass-produced at the start of the day.
The second course of simply grilled 'Squid' was much better.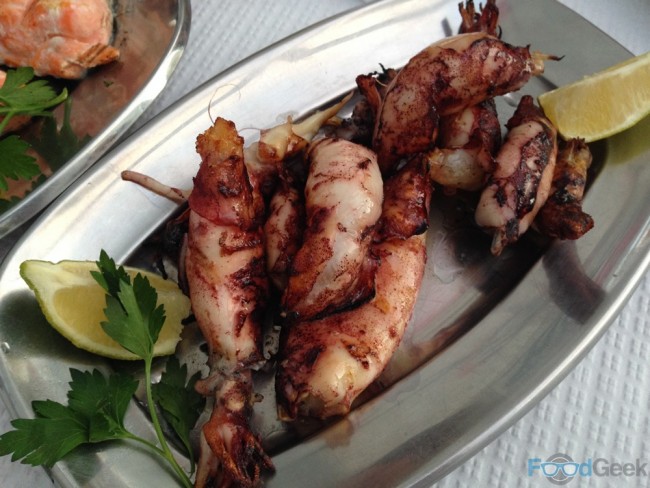 We liked it so much in fact that we ordered a portion of 'Baby Squid' too which was even better, as it came in a lovely broth with lemon and herbs.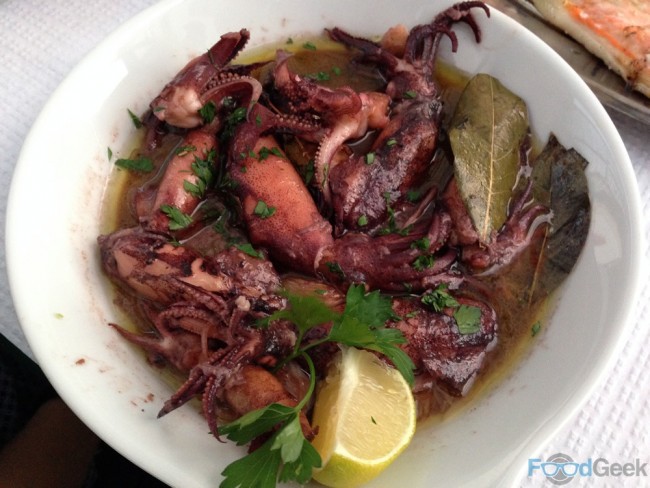 'Salmon' followed which was fine, but a little overcooked.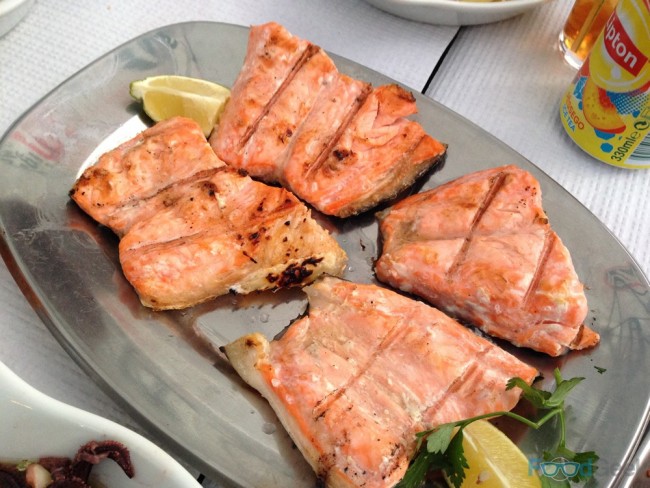 Annoyingly I forgot to photograph what turned out to be by far the best dish, a lovely and perfectly cooked Golden Sea Bream.
Sides included potatoes, with lots of garlic and oregano.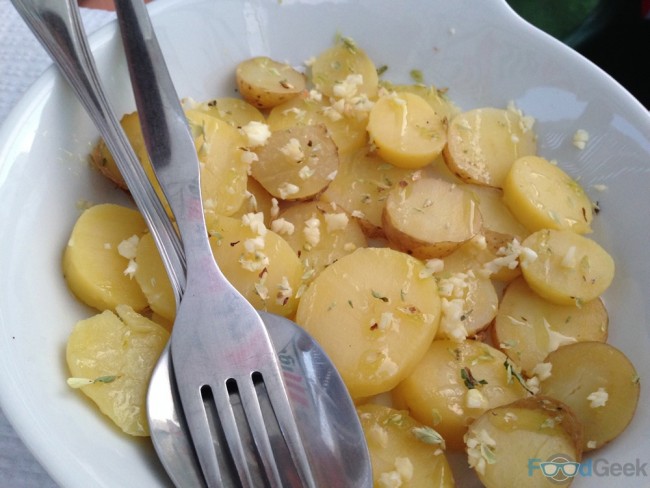 And an 'Algarve Salad', which was simple but delicious, these ingredients speak for themselves and don't need messing about with.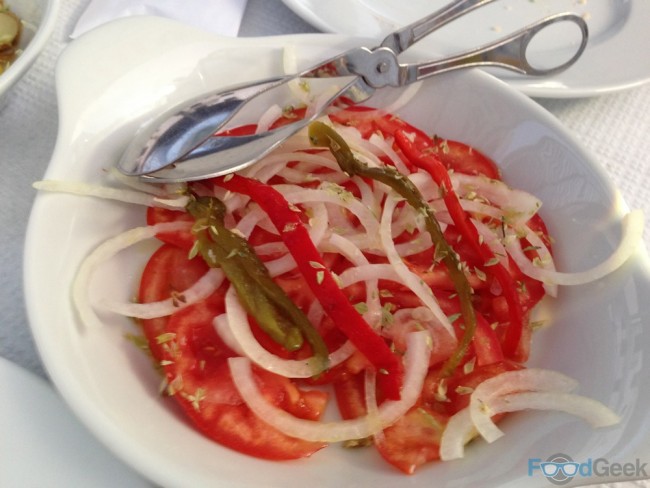 There was one thing that was better than last time though, the wine list! We enjoyed a couple of bottles of a really good Vinho Verde.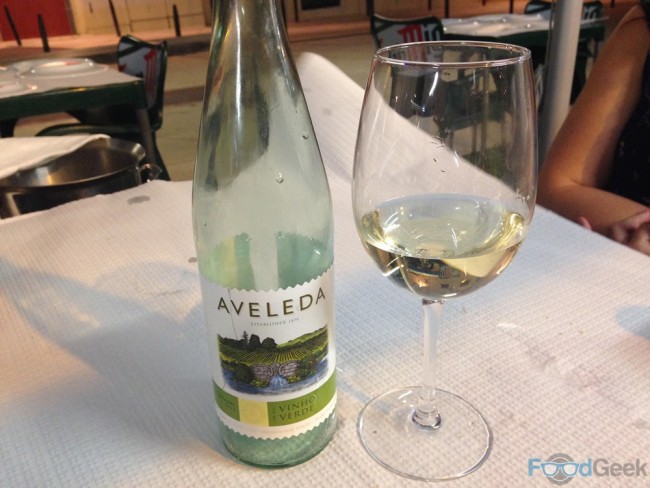 Previously, desserts were made by the owners' mother. No such story this time but they were pretty good as well.
The almond packed 'Algarve Cake' was really lovely, while the 'Chocolate Cake' was less interesting but a perfectly decent cake.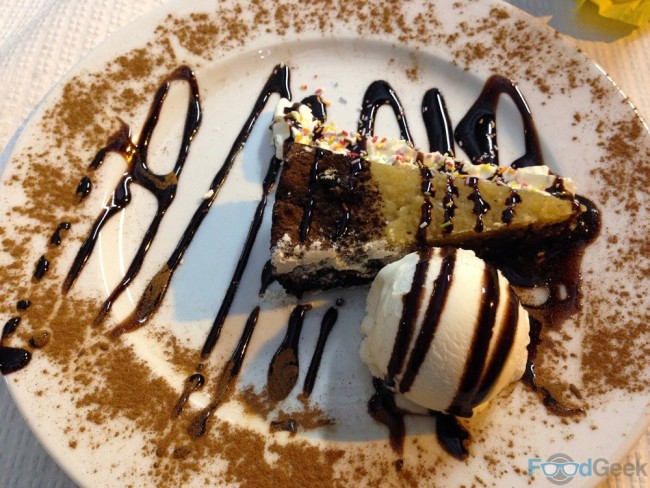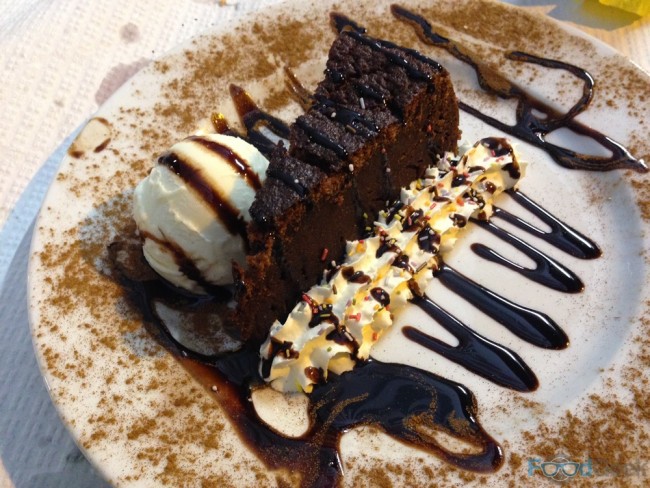 Though we didn't enjoy the food anywhere near as much as we remembered, there were no concerns with service. Not only was it fast and efficient but very friendly too. The new owners introduced themselves to us and were genuinely nice people.
They kindly offered us a shot of this mystery spirit too.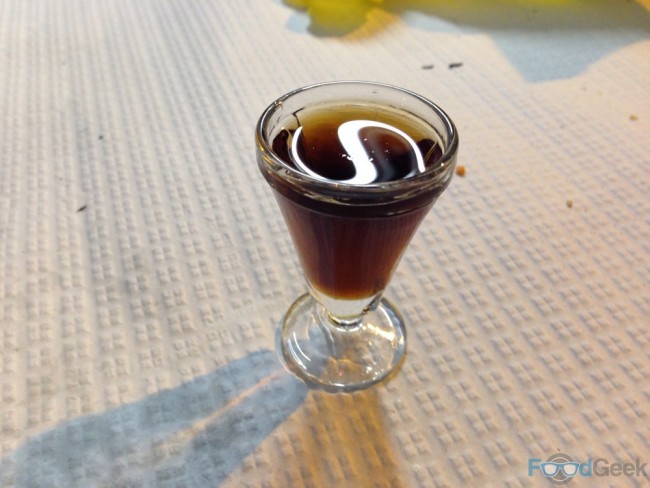 Overall, we couldn't help being disappointed by the new Rossio. It's not terrible by any means and still pretty good value for money but it just doesn't have the same charm that it once did. It's nothing special anymore, no different to several other restaurants in the area.
Had we not been two years earlier we'd probably have quite enjoyed it this time. But we couldn't help comparing the two and ultimately it wasn't even close.
Date of visit: 30.08.2014