Walking from our apartment just outside Albufeira one day, we spotted a small blackboard by the entrance of a fancier nearby complex saying that its restaurant was open to the public. Despite not knowing anything about the place we decided to check it out, it seemed a nice complex and as the sign said they sell 'fresh fish' and 'piri-piri chicken' which I couldn't get enough of that week.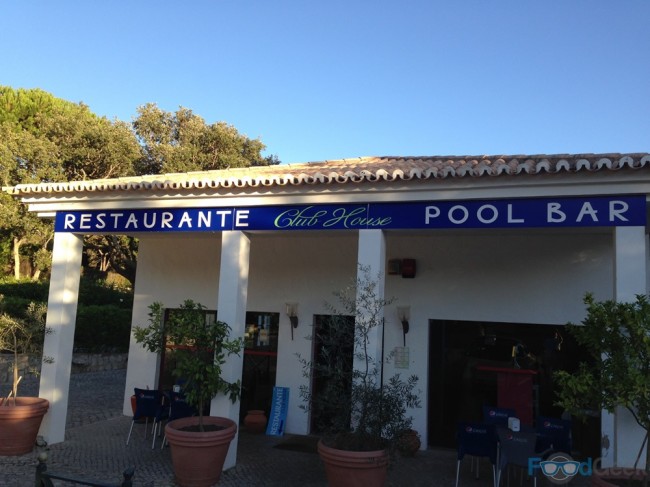 Inside the restaurant was deserted, so much so that we almost left thinking they were closed. Eventually realising there were people on the terrace around the back we took a table overlooking the pool.
We started with a couple of cocktails; Margarita and Mojito. Not the best, particularly the Mojito which was lacking mint but they were okay and very cheap compared to prices in the centre of Albufeira. As was the carafe of house wine which was really good value.
After the usual 'Courvert' we enjoyed starters of 'Baked Mushrooms' topped with ham and melted cheese and 'Prawns' which were fresh and well cooked but served in a sauce that I found overpoweringly sweet.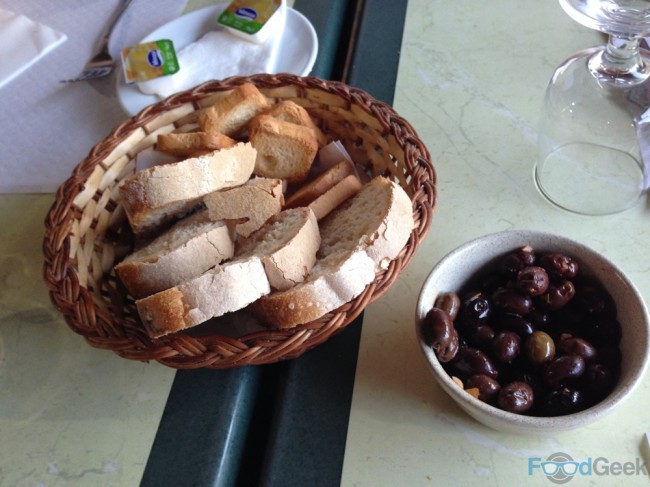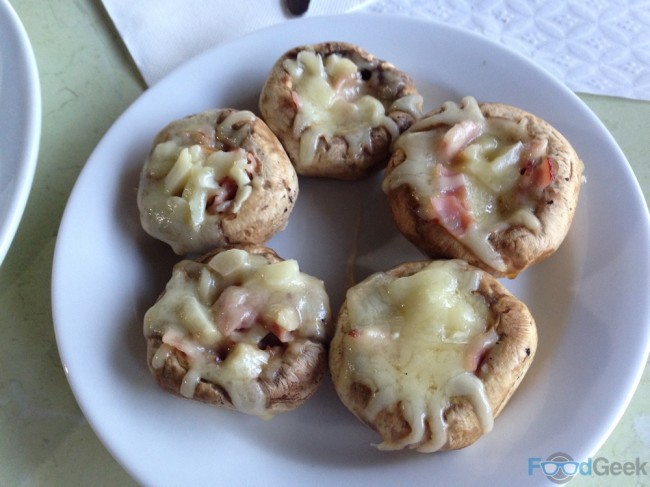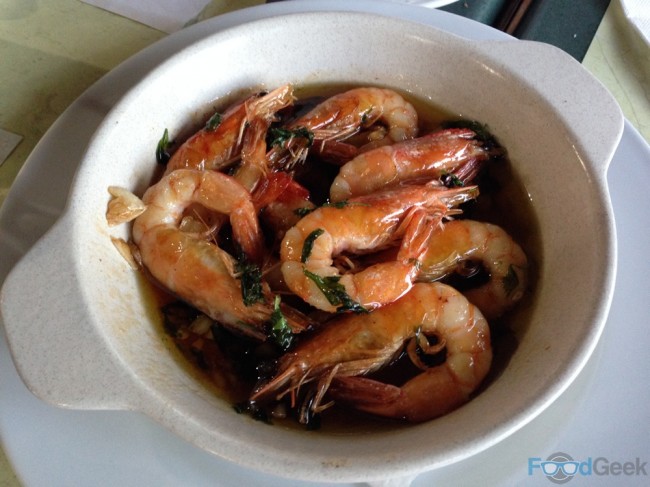 For my main course I intended on ordering piri-piri chicken or some of the fresh fish proudly on display. However, I ended up going for the rather gimmicky 'Steak & Hot Stone' where you cook your own steak on an incredibly hot stone. I don't usually go for these kind of things but actually had a lot of fun and ended up with a perfectly cooked steak, if I do say so myself!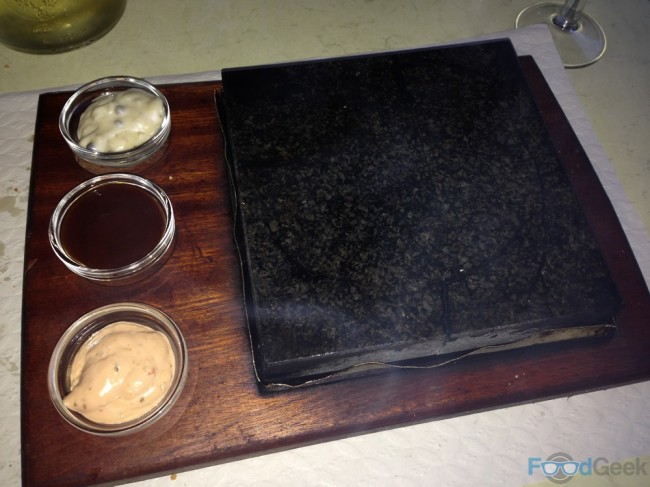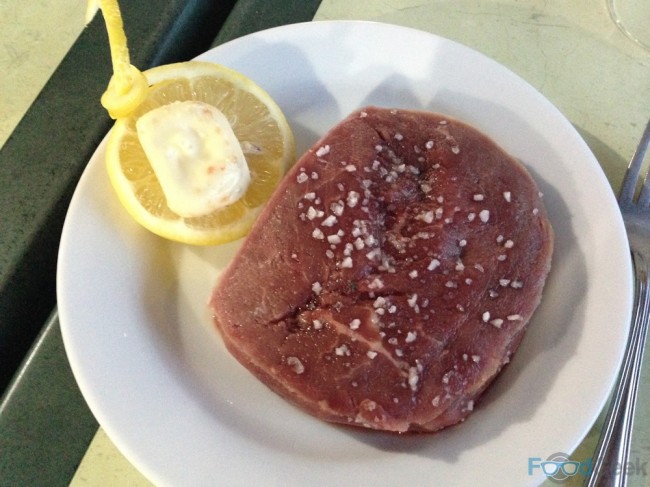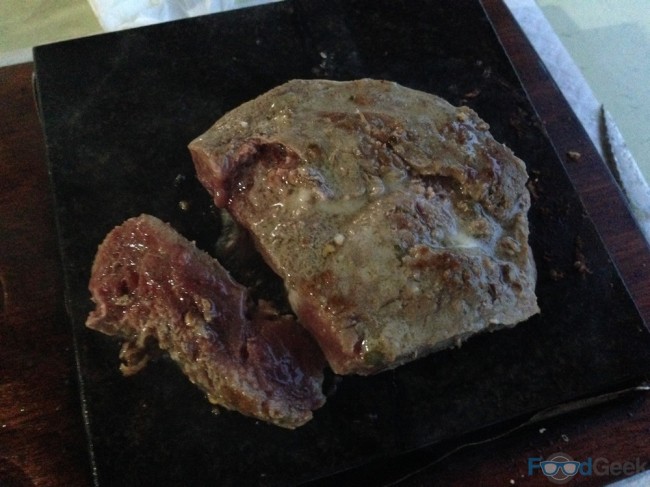 Mrs FG enjoyed her 'Swordfish Steak' which was well cooked and topped with fried peppers, onions and herbs. It was a huge portion though as the fish itself was fairly large and served with quite a few potatoes, it was a struggle to finish.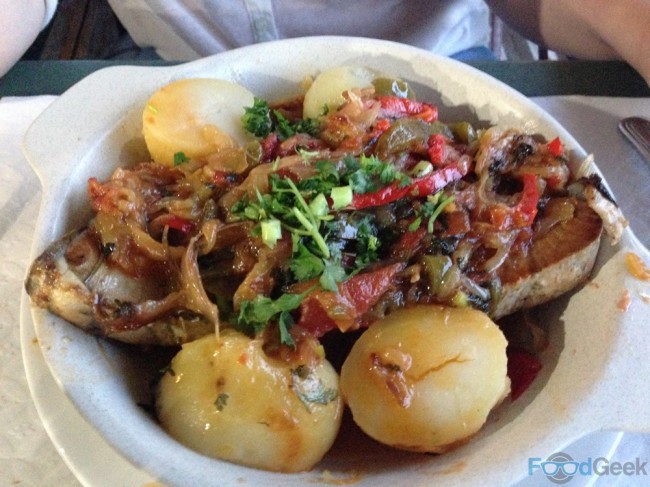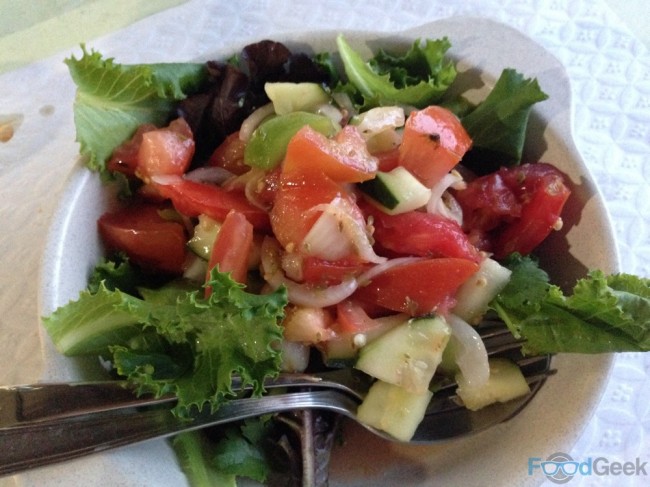 We were too full to even consider dessert but we'd enjoyed our time at Restaurante Quinta da Balaia very much. Staff were lovely, food was fresh and well cooked and it was great value, particularly given the large portion sizes.
Date of visit: 28.08.2014