Following the disappointment of returning to our once favourite restaurant in Albufeira to find it had changed in every way possible (none for the better) we were unsure whether to risk ruining more happy memories by going back to another old favourite.
We'd enjoyed O Lusitano very much on the first day of our trip in 2012 so didn't want to be let down for a second time in as many days, but eventually decided it was worth taking the chance.
O Lusitano is located just a short walk past Albufeira's famous 'worm roundabout'.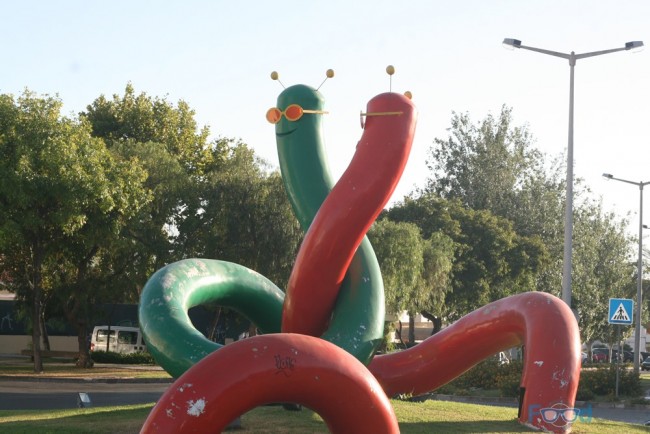 We grabbed a table outside in the glorious sunshine and enjoyed a few cocktails before ordering; the 'Passion Fruit Caipirinha' was as good as last time. A promising start at least.
We decided to swerve the usual Portuguese 'couvert' of bread, pate and olives to give us more room to sample the main menu.
Starting with fresh cheese, which was absolutely delicious drizzled with honey.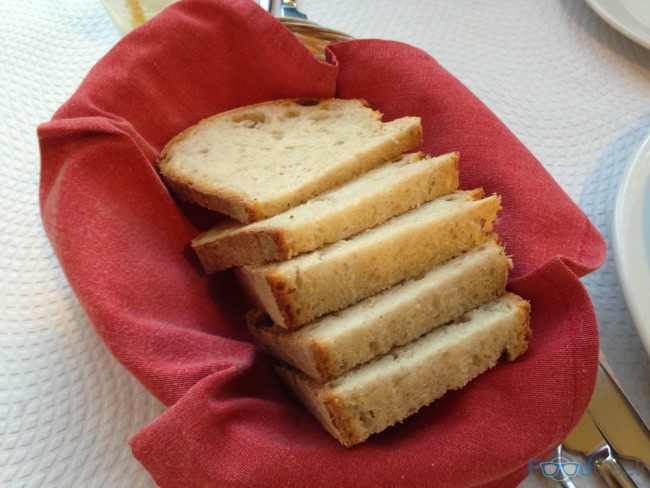 Followed by simple but fresh seafood. Cooked perfectly, well-seasoned and served with herbs, lemon juice and olive oil.
We'd had the mussels two years earlier and nothing had changed, it didn't need to.
The clams were excellent too but the 'Monkfish & Shrimp Skewers' stole the show. Although I could've done without the unnecessary assortment of random vegetables on the side.
The only minor issue with anything we ate was the 'Cod Lusitano' which was perhaps a touch overcooked.
Not so with the meat dishes.
Both the 'Steak' and particularly the 'Lamb Chop' were cooked to perfection. With deep char marks from the grill but wonderfully juicy inside and full of flavour.
The house wine was really good and great value too.
We enjoyed everything we'd eaten so far, all good quality and generally well cooked food but it was the desserts that were most interesting.
'Doce Da Casa' is a sort of chocolate mousse made with Carob beans. Rich, intense flavours with a silky smooth texture.
While 'Dom Rodrigo' is an intriguing foil parcel, which unwrapped to reveal a sweet mixture of ground almonds, egg yolks and sugar. I'd never come across anything like it before, but I loved it.
And finally 'Brigadeiro', a rich chocolatey Brazilian delicacy.
I'm so glad we didn't let the Rossio experience stop us returning to O Lusitano as it turned out to be even better than the first time.
Like much Portuguese food it's fairly simple but when cooked and seasoned well it's a beautiful thing, particularly when eaten outdoors.
Service was excellent for most of the night and we had a good chat with charismatic owner Pedro.
Overall it was a fantastic night and we'll definitely return for a third time whenever we're in Albufeira again.
Date of visit: 01.09.2014
Follow @FoodGeekUK
Review Overview
Summary : Even better than our visit two years earlier.