I've lost count of the number of supper clubs I've attended since my first just over 12 months ago. But although there's been loads, the majority have been run by the same few people (familiarity and all that; believe it or not I'm not generally mad about meeting strangers), so I'm always on the look out for exciting new ones to try. Recently I did just that at 'Chicken Soup For The Soul', an Israeli/Middle Eastern supper club by the lovely Sue Waxman and husband Ian.
I'd met Sue and Ian before – ironically the first time was at a supper club by Solita owner Franco Sotgiu – so there was none of the slightly nervous feeling I often get when entering somebody's home to eat their food.
Had there been any nerves though they'd've quickly vanished once I got stuck into the delicious but highly alcoholic welcome cocktail, 'Pomegranate Cosmopolitan'. Regular Cosmo's are one of my favourites and I love pomegranate so this was heavenly!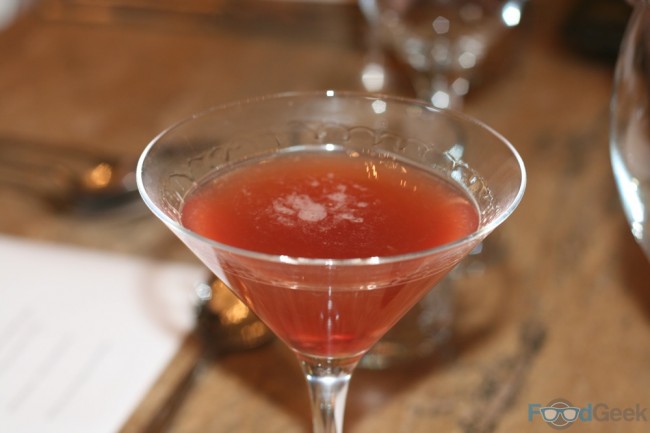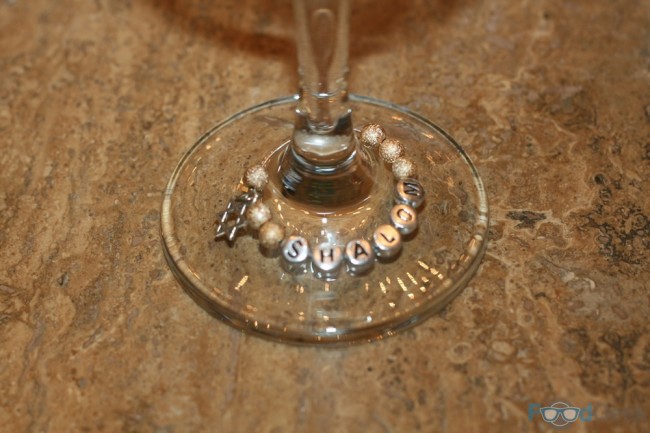 The first course quickly followed; a 'Mezze' containing homemade hummus topped with spicy beef along with tabbouleh, Israeli salad, homemade falafel and fried olives. Everything looked beautiful and tasted just as good; from the smooth, rich hummus to the tangy tabbouleh. I was particularly impressed with the falafel which I often find overly dry or with the texture of shoe insoles. But the highlight was the 'fried olives', something I've never come across before but hope to again! Large olives are coated in a breadcrumb mix before being deep fried and served with a tahini dressing. A fascinating combination of textures and flavours; crispy at first then soft and nutty then bready then salty. Really tasty and very addictive.
The Mezze was served with a basket of pitta bread almost as big as my car.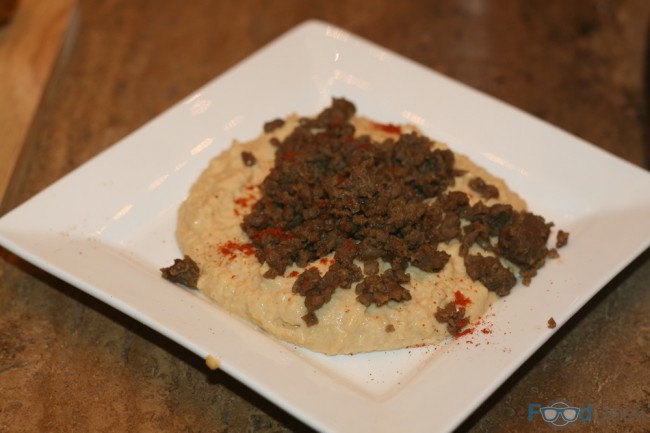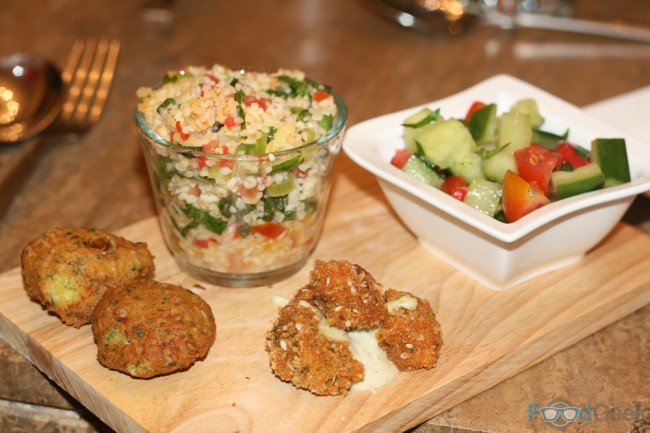 I had high hopes for the second course after hearing people rave about it at Sue's first supper club 'Friday Night Dinner' which I was sadly unable to attend. Her 'Matzoh Ball Chicken Soup' more than lived up to my expectations. While the broth itself had a good depth of flavour it was the chunky ingredients that kept it interesting; carrots and celery, tender chicken, soft dumpling like 'Matzoh Ball' and Lokshen, a sort of Jewish vermicelli.
I enjoyed it far more than the last time I ate it at Russell Norman's (aka The Restaurant Man) trendy Jewish deli Mishkins last year. I totally understand why it's known as 'Jewish Penicillin' now too, nursing a slight hangover at the time after a double session at Salford Beer Festival the day before I could feel it's healing powers working on me with every mouthful.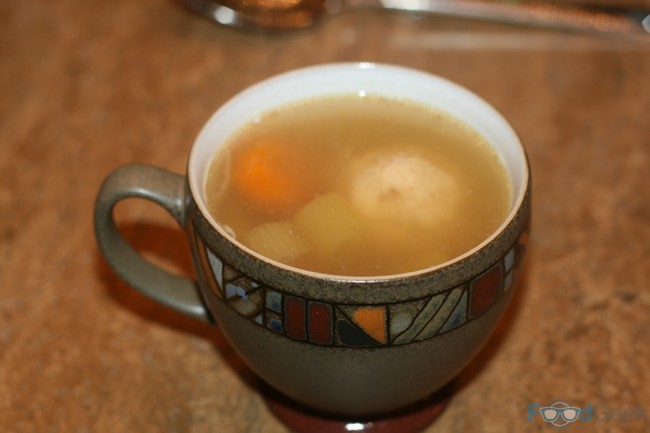 The main course can only be described as an epic Middle Eastern feast. We were served an emptyish plate with slices of chicken parcels, lamb koftas and 'shwarma carrots' while several large bowls of enticing looking dishes were brought to the table including 'Ten Commandment Salad', 'Cabbage & Cashew Slaw' and 'Kosheri'.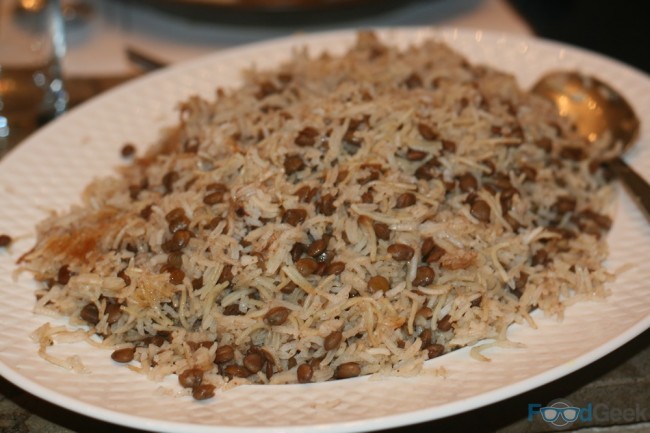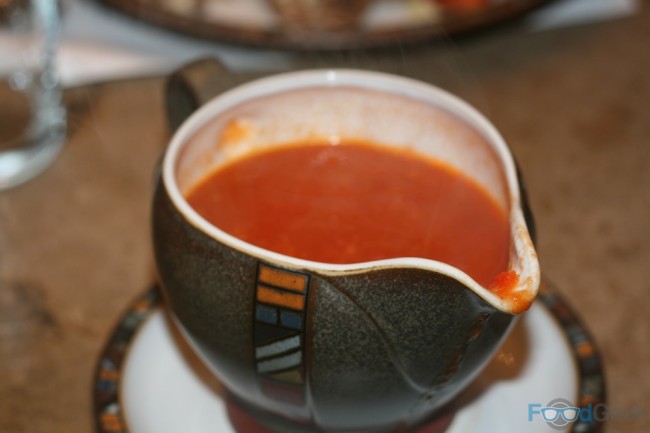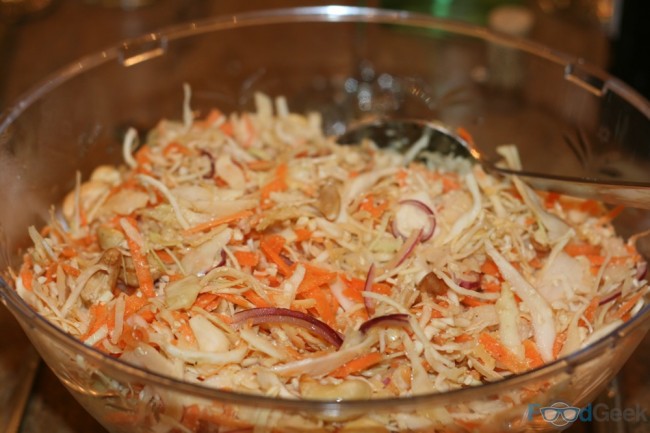 Needless to say our plates didn't stay empty for long as we helped ourselves to the various delightful dishes. It made for a brilliant plate of food; the moist chicken stuffed with a pistachio and almond filling and well spiced lamb koftas were both excellent. I loved the carrots; so heavily spiced with cumin and turmeric. But for me the star dish was the slaw; shredded cabbage and carrot with cashew nuts and the background flavour of sesame oil which was just brilliant, surprising and enticing in equal measure.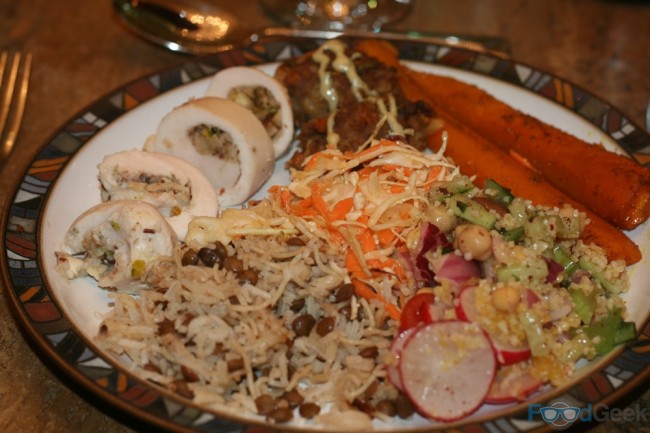 It was fun playing guess the ten ingredients in the 'Ten Commandments' salad but myself and the other guests were frustratingly stuck on nine. Sue later confessed to forgetting to add the carrot so we had identified them all after all. I won't hold it against her as it tasted great regardless.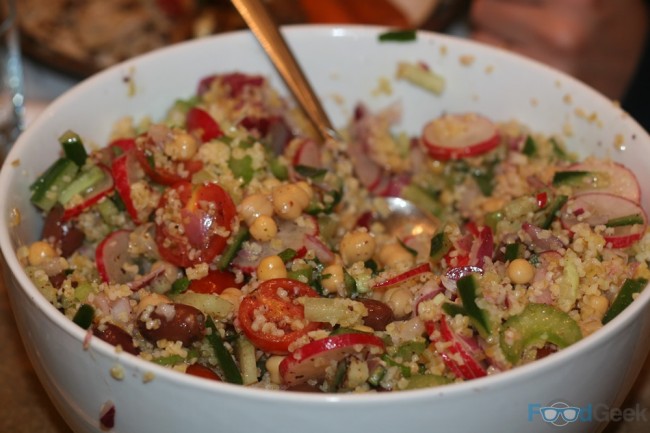 Dessert arrived looking very pretty but my heart sank when Sue explained that to ensure only Kosher ingredients were used the 'Malabi' was made with coconut milk instead of cream. Thankfully for me the coconut flavour was very subtle while the texture was as thick, rich and creamy as if it'd been made with double cream.
The slightly bitter, orange brandy sauce on top did a brilliant job of cutting through the richness of the dessert and the crushed pistachios added a bit of bite to a lovely well balanced dish.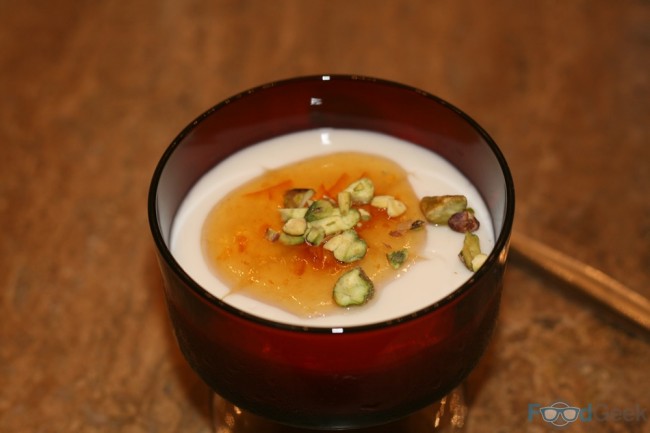 There was still time for one last treat, one of my all time favourites, 'Baklava'. I've eaten a lot of it in my time and this was as good as any. Sweet but not too sweet and the perfect balance of crisp filo pastry and sticky syrup. A fitting end to a wonderful meal.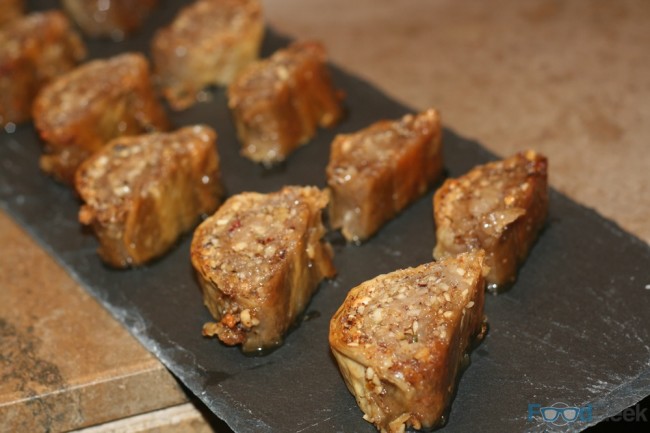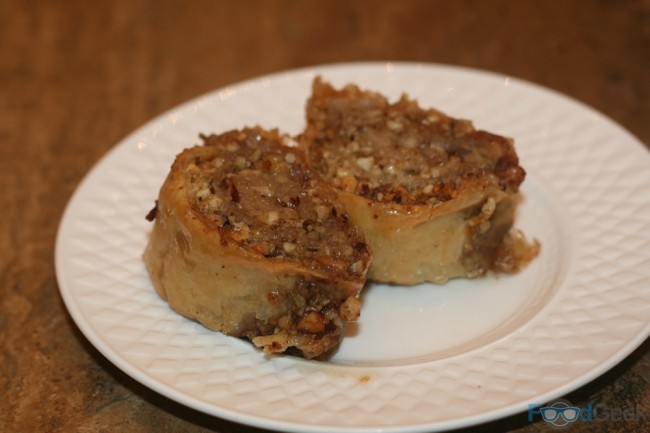 It's fair to say I was very impressed with Sue's food; every dish looked and tasted as though it'd come out of a professional kitchen and I'd be more than happy to have received them in any restaurant. Talking to Sue afterwards it's obvious that she loves these dishes herself and that passion really comes through in her cooking. Even more impressive was the fact that she does virtually all of it alone, although husband Ian was a perfect host and server throughout the night and is apparently great at clearing up!
As I always say; a supper club is as much about the other guests as the food and the night was a success in that respect too. I met some lovely new people along with a few equally lovely familiar faces.
'Chicken Soup For The Soul' is now firmly on my regular supper clubs list. I can't wait for the next one.
Date of visit: 26.10.2014