It wasn't so long ago that you just couldn't get a decent pizza in Manchester.
Then came a few street food vendors putting the restaurants to shame by producing stunning pizzas from their portable wood fire ovens.
This year it seems the restaurants have finally started to catch up, with a number of places now serving pizza ranging from reasonable to very good. Most seem to be using sourdough bases, which just happen to be my favourite.
The latest, 6/Cut Pizza Co in Monton – run by Mud Crab Industries who have venues in Manchester and Didsbury as well as further afield – offers 'proper sourdough pizza'. Apparently.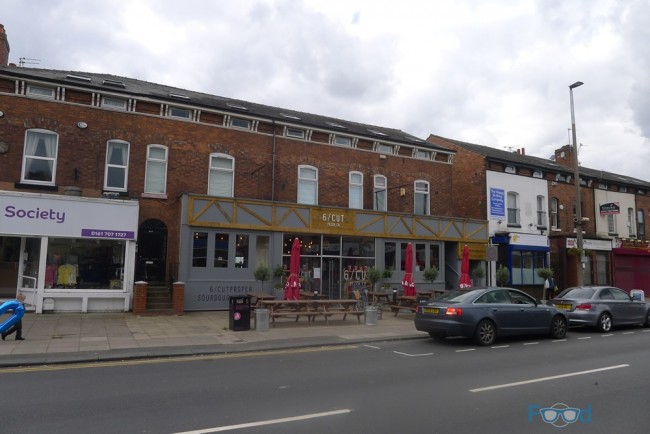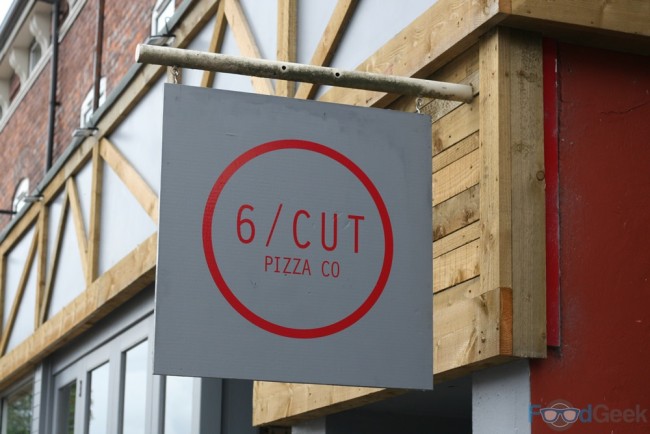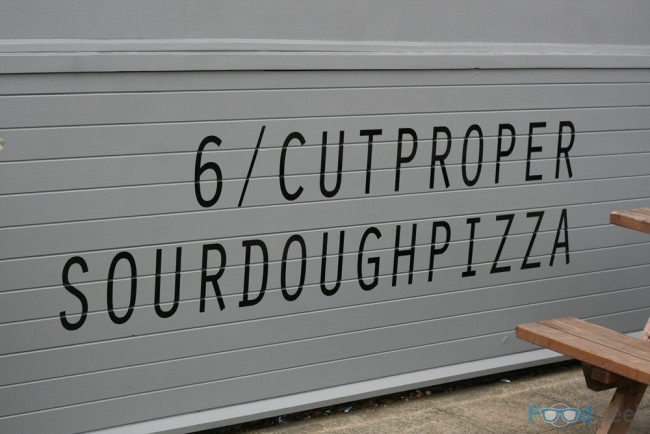 They invited me down to further indulge my sourdough pizza addiction.
Sadly the weather didn't allow us to make use of the ample outdoor seating but inside is just as nice.
It's big, bright, colourful and inviting with lots of modern touches.
To start we shared a 'Summer Med Board' consisting of: prosciutto, falafel, hummus, olives, mozzarella, tomato pesto and garlic flatbread.
Though it's not exactly cheap at £13 there is a LOT of food, more than enough for two, probably enough for three or four. Including a whole ball of mozzarella!
Most of it was very enjoyable.
Only a couple of elements disappointed; the falafel balls were a bit stodgy and quite heavy, almost like they'd been really squashed together to make a perfect ball but at the expense of their texture. While the sun-dried tomato pesto had an unusual taste and grainy texture that didn't really work for me.
But the hummus was very good, as were the olives, which come as a sort of salad with chopped onions, peppers and tomato in a nice dressing.
The highlight was the fantastic flatbread, with tons of garlic, and the addition of cumin seeds was divine.
There are 12 pizzas on the menu covering all the bases (pun intended) from classic to ridiculous – maybe it's just me but pulled pork and roast sweet potato do not belong on a pizza.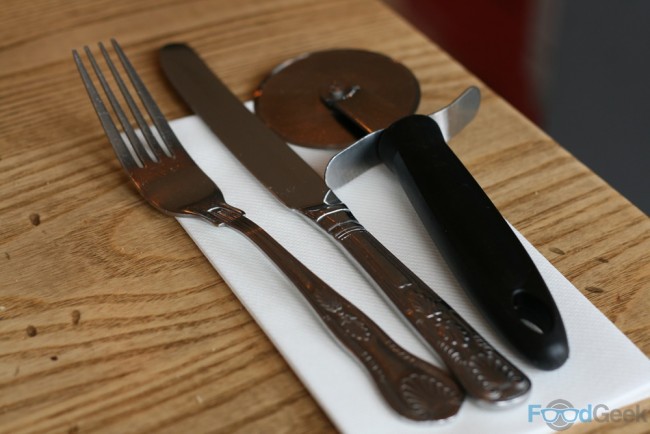 My 'Calabrese Sausage & Jalapeño' pizza was great though.
The base wasn't the very best sourdough I've had, not quite as airy and risen as it could be. But it was nice and light and cooked properly.
The tomato sauce was lovely and in perfect quantity, while the simple topping of spicy Calabrese sausage and hot jalapeños made for an exciting and flavoursome pizza.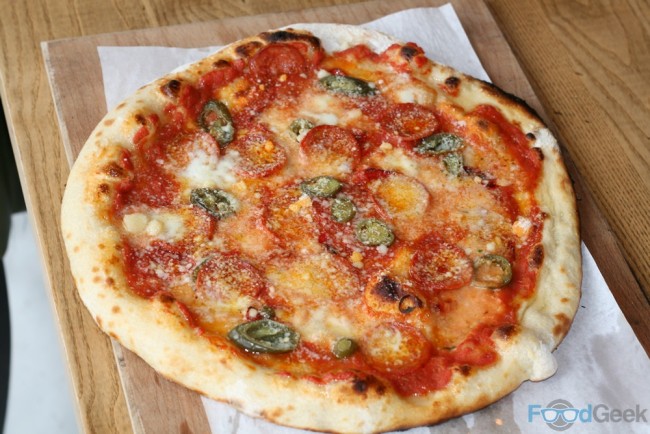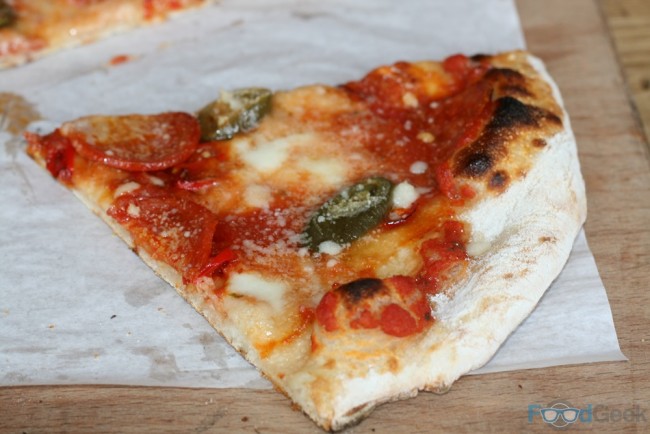 Mrs FG enjoyed her 'Prosciutto & Goats Cheese Pizza' too, again the toppings were perfect. But like mine it would've definitely been improved had the dough risen slightly more.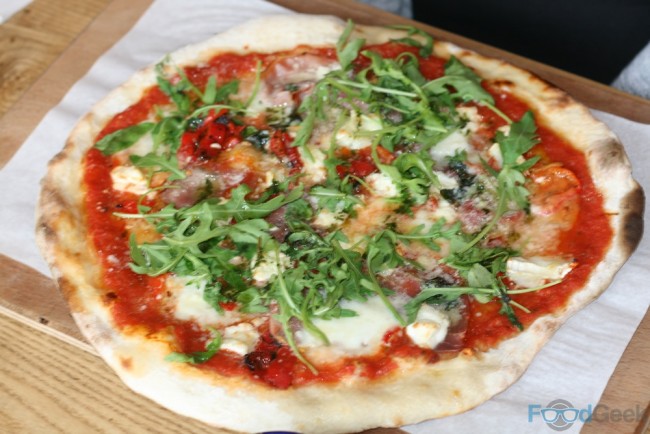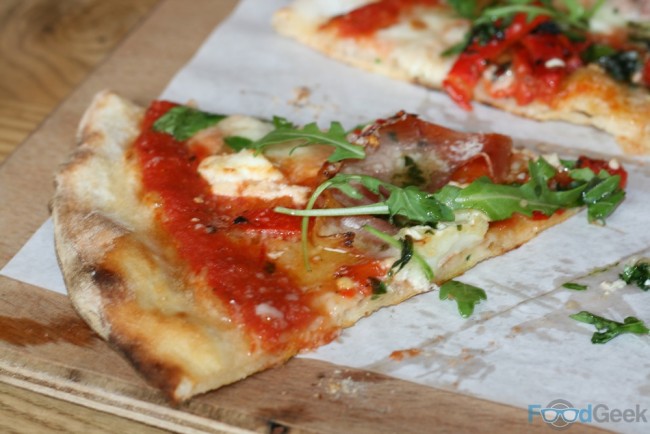 Visually at least our side of 'Chipotle Slaw' didn't appear to contain any chipotle, but you could certainly taste it. Personally I like my coleslaw a bit lighter, with far less mayo but the smoky, spicy chipotle flavour was wonderful.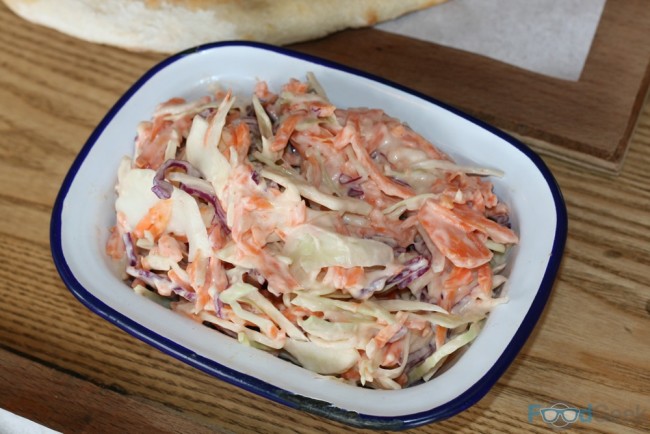 Unfortunately the beer menu isn't as interesting as its pizza counterpart. With just a few usual suspect euro lager's available. I was exited to hear of a 'specials board' but it only contained a fairly uninspiring Scottish lager.
Hopefully it'll improve in future and contain some of the great local beers we have available.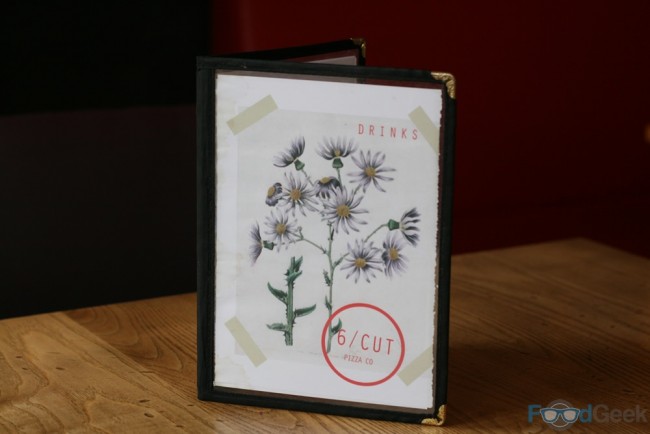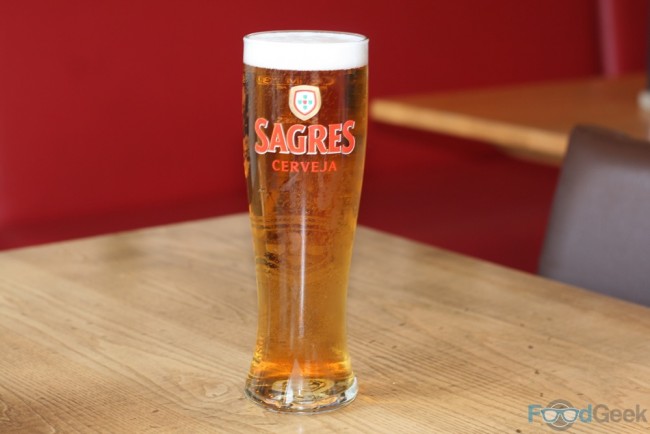 The dessert menu certainly can't be described as uninspiring though.
We were too full to really need dessert but they all sounded fabulous and we just couldn't resist ordering a 'Snickers Mess'.
A sundae glass filled with a generous amount of chocolate brownie, caramel & peanut butter ice cream and chocolate sauce, topped with meringue.
It tasted every bit as good as it sounds and looks. The gooey meringue on top was delightfully soft, I loved that it had been finished with a blow torch which as well as caramelising the meringue caused the chunks of Snickers on top to char and melt slightly into it.
Despite thinking we'd struggle we polished it off in no time at all.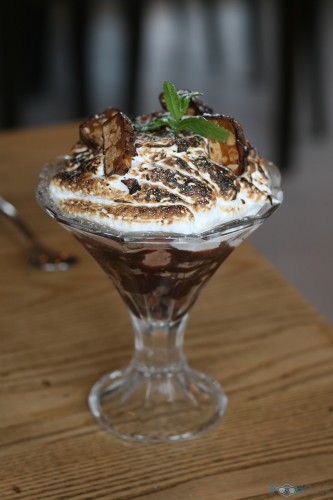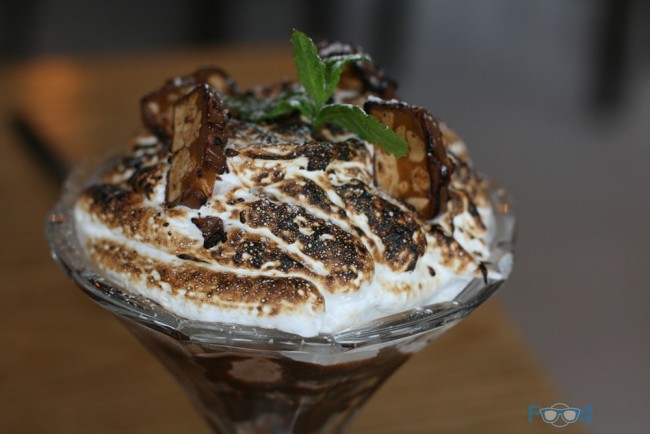 Before finishing in true Italian style with good, strong coffee.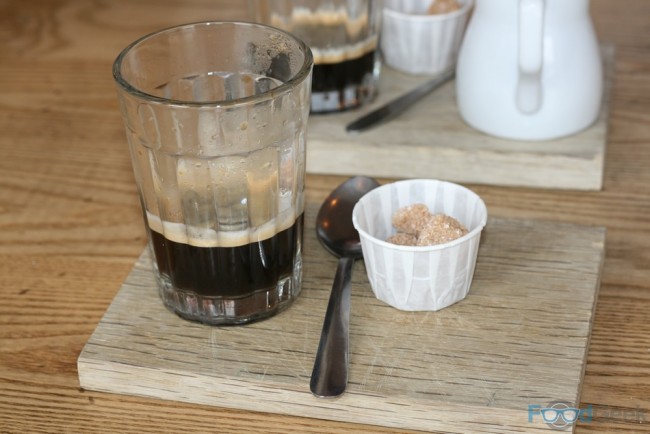 Overall I was impressed with 6/Cut. Most of the food is good quality and bar a couple of elements of the sharing platter and the uninspiring beer menu I had a great time.
It's a nice venue with friendly staff and while the pizza isn't the absolute best around it's far better than most places, I can't imagine there's any better in the Monton/Eccles area.
It was actually my first time in Monton but it seems to be a great up and coming area, 'the new Didsbury' apparently. If I was more local I could definitely see myself returning to 6/Cut on a fairly regular basis.
Date of visit: 17.09.2015
Disclaimer: I was invited to 6/Cut Mondon to sample the menu in exchange for honest feedback.