There are a few places I go to eat that are guaranteed to cheer me up. Splendid Kitchen is one of them.
Since opening as Splendid Sausage Co around 18 months ago, their menu has evolved from gourmet hot dogs to fantastic American style comfort food and probably the best fried chicken in town.
Choosing what to order is always difficult, as they've totally nailed the menu when it comes to enticing dishes that you just want to eat.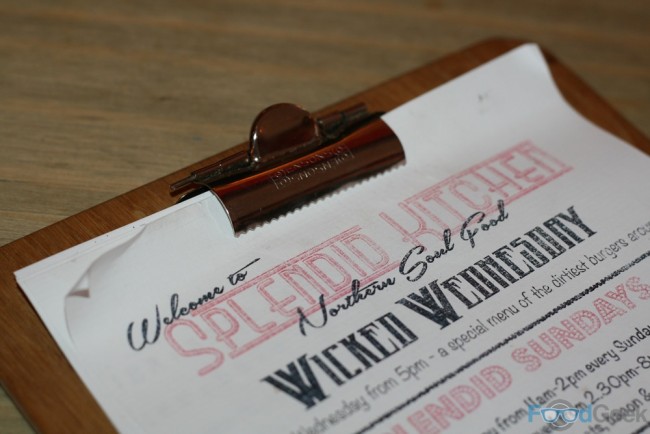 Eventually, we decided and started with 'Halloumi Tacos'. Generous chunks of fried squeaky cheese are topped with lime creme fraiche, salsa, spring onion, radish and coriander.
They're bright and colourful, light and zingy and feel healthy compared to most other things on the menu. I'd like some chilli in there too but at least there are plenty of sauces available to pimp them with.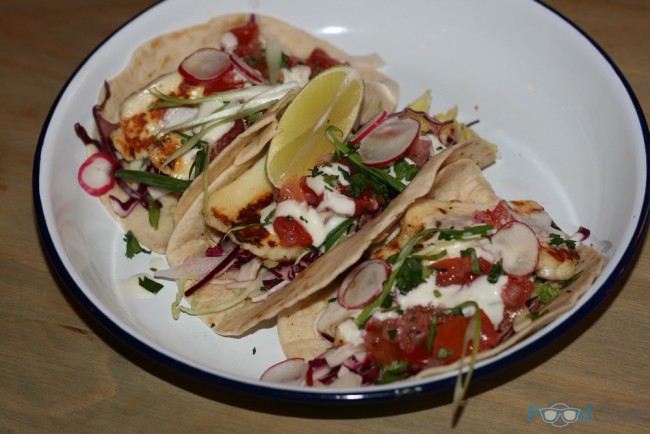 The famous 'Fried Chicken Dinner' was every bit as good as I hoped.
The chicken itself is ridiculously good. Extremely juicy and well-seasoned thighs are served with amazingly smooth and creamy mash, grilled corn on the cob and the most indulgent white sausage gravy.
I don't think I could ever get bored of eating this dish; it's the very definition of comfort food.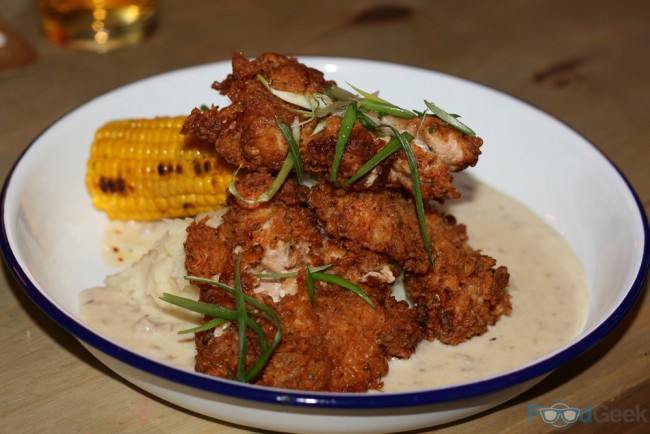 I really wanted a burger but again choosing was tough.
In the end, I went for the 'Cow & Chicken Burger', simply because it contains more of that amazing fried chicken, along with crispy bacon, garlic mayo, lettuce, tomato and pickles.
The patty was a little overcooked for my liking, but otherwise it's a great burger. Although it's pretty big it's not unnecessarily overloaded like many these days, the ingredients were fairly simple and all there for a reason.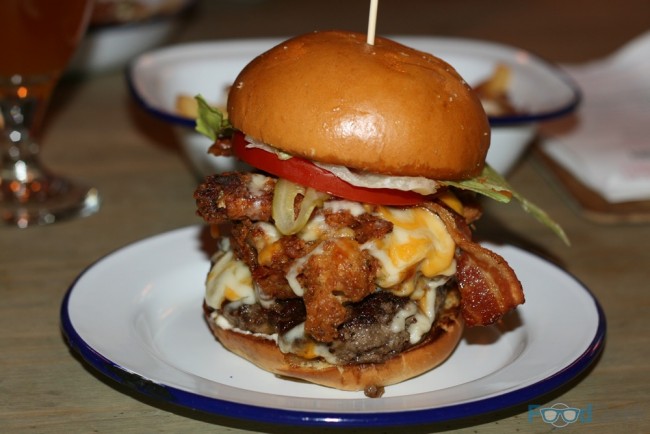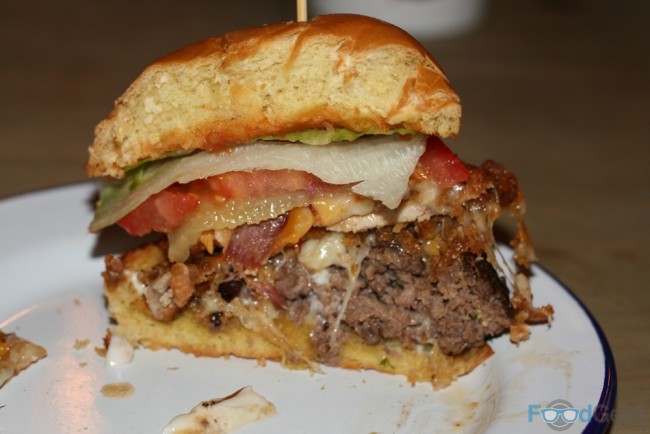 Our sides included a healthy 'Beetroot Slaw' and a much less healthy portion of 'Bacon, Buffalo & Blue' fries.
The fries are like crack, I'm really going to struggle eating any that aren't smothered in hot sauce and topped with crispy bacon and blue cheese in future.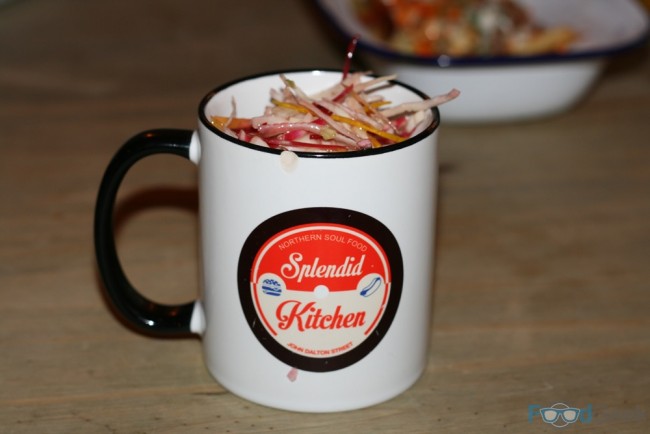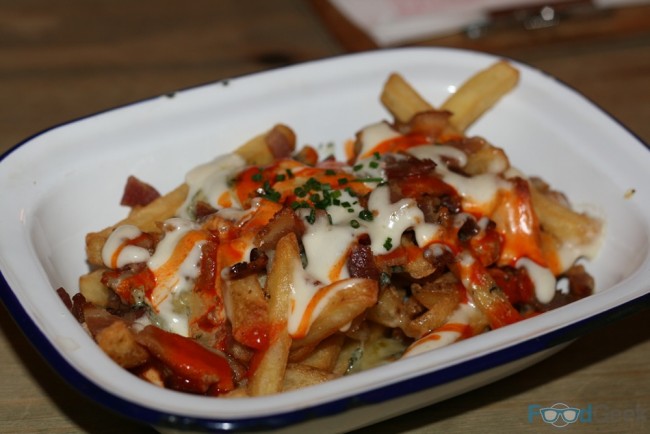 Splendid is one of those places where you don't really need dessert, but they're just too good to ignore.
We went for a 'Brownie', a gooey, dark chocolaty affair and also a 'Blondie', which was just as good despite the fact that I don't really like white chocolate.
And 'The Big Mess'.
A giant sundae filled with fresh fruit, strawberry and raspberry compote, meringue, various ice creams and whipped cream.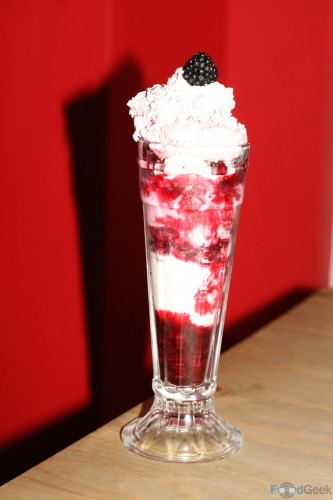 Another great thing about Splendid is the beer. There's a fairly decent core range on the permanent menu, but better still is the specials board which always features something interesting.
On this occasion, it was a couple of excellent beers from Mad Hatter in Liverpool.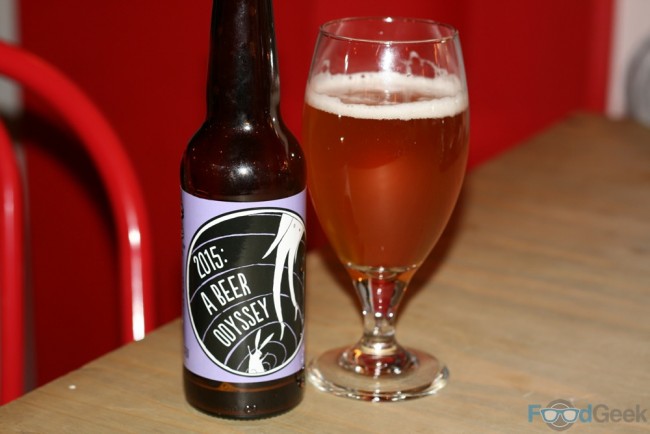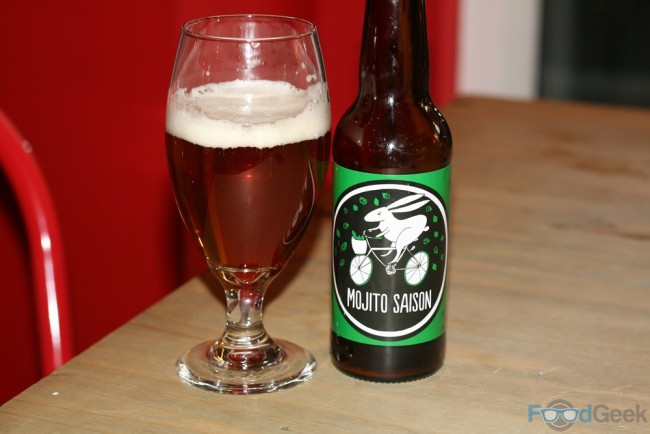 I'm yet to be disappointed by Splendid and this visit was no exception.
They know what they do well and go with it unashamedly. There'll always be a place for big, hearty and indulgent comfort food, especially when the cooking is as good as it is here.
Date of visit: 16.09.2015