I can't say I was particularly interested when I heard Ryan Giggs had bought a restaurant, even less so knowing it was in Worsley. Not that there's anything wrong with the lovely little village, it's just a bit out of the way for me.
But shortly after 'George's' opened I began hearing great things, especially regarding head chef Andrew Parker, who trained under two Michelin-starred Michael Wignall. His 'modern British' dishes looked interesting and I'm a sucker for menus that change to reflect the seasons.
The restaurant was already on my (admittedly very long) shortlist but before I'd had chance to visit I was invited to sample their Autumn/Winter menu.
There's no mention of Ryan Giggs anywhere on the whitewashed old building. I don't know its history but it looks like it could've been a brilliant old fashioned village pub previously.
You'd never know it was Giggy's place from the inside either.
Unlike Rio Ferdinand's restaurant, there's not a single reference to him; no photos on the wall, replica Premier League trophies or red number 11 shirts on display.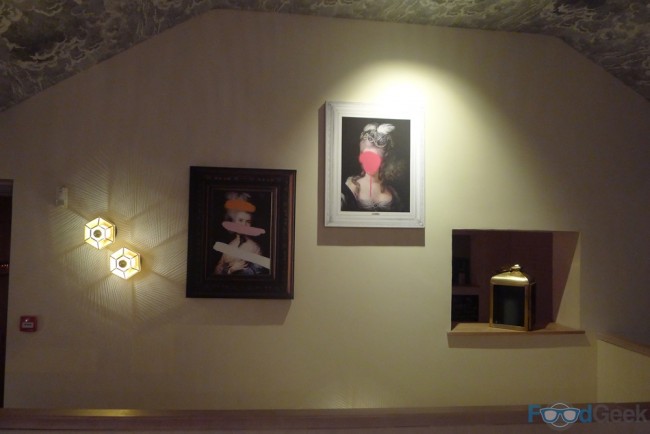 It's smart and stylish with bright, modern decor. Refined, but retaining a cosy, homely feel.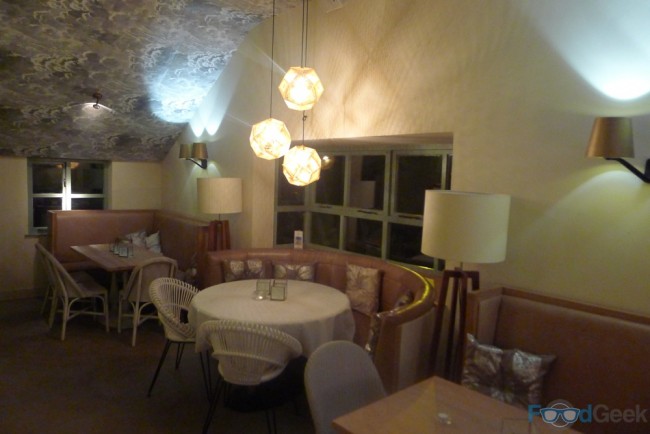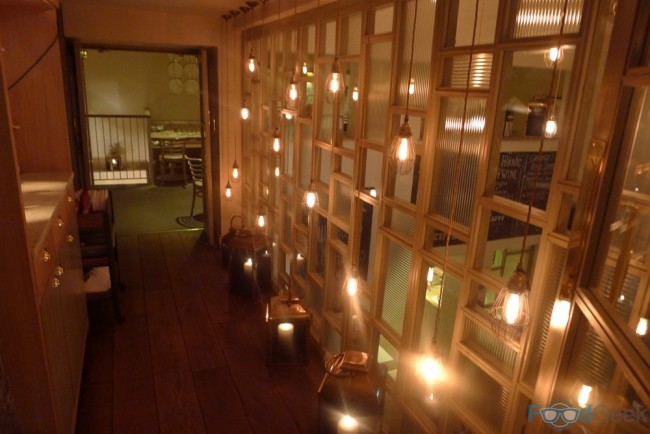 We started with 'Bread & Olives' whilst perusing the menu.
Soft, fresh, still warm bread, served with a delicious whipped butter and juicy marinated olives.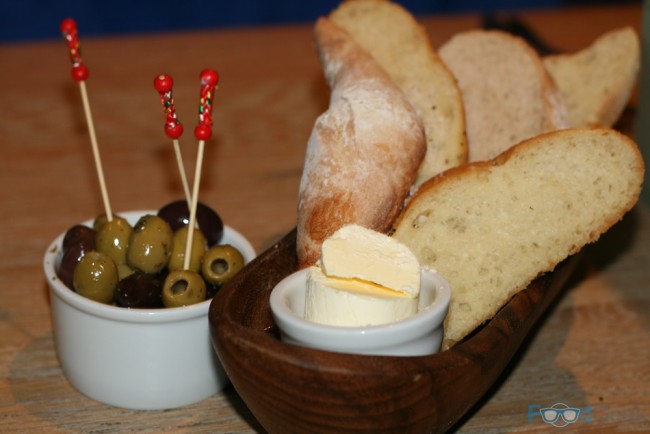 Followed by an amuse bouche of 'Pea & Chicken Liver Mousse'.
The mousse was lovely but I felt it would've worked better on toast rather than bread, it needed the extra texture.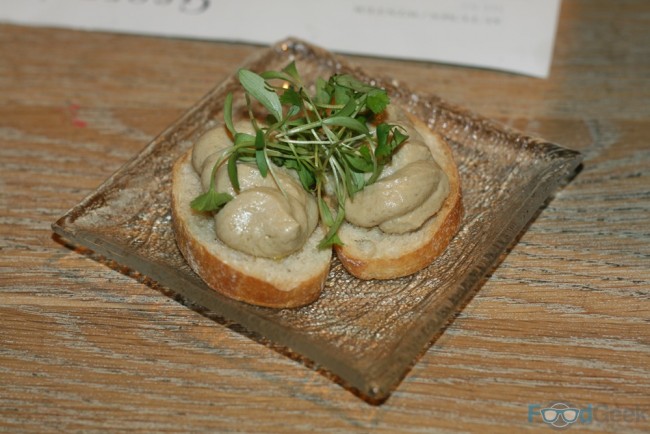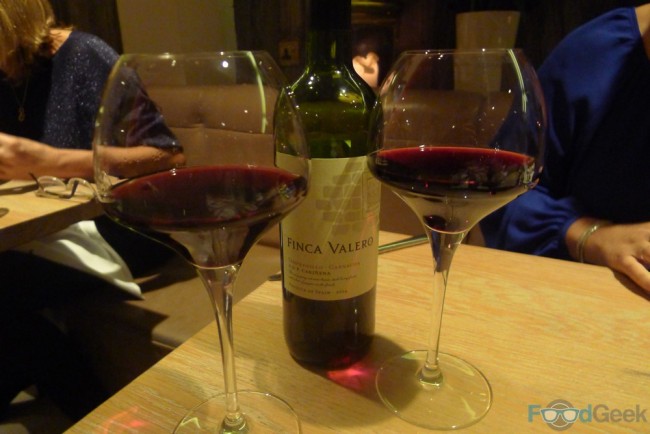 Our starters arrived quickly, but unfortunately, the 'Avocado and Blue Cheese Salad' I received wasn't what I ordered.
The waitress obviously just heard the word 'avocado' and assumed I meant the salad, what I'd actually ordered was 'Tempura Avocado and Pomegranate Dragon Roll'.
She apologised and quickly brought out the right dish, which was well worth the wait.
Pretty sushi rolls are filled with crisp avocado tempura and served with pickled ginger and wasabi. A beautiful dish visually that tasted just as good.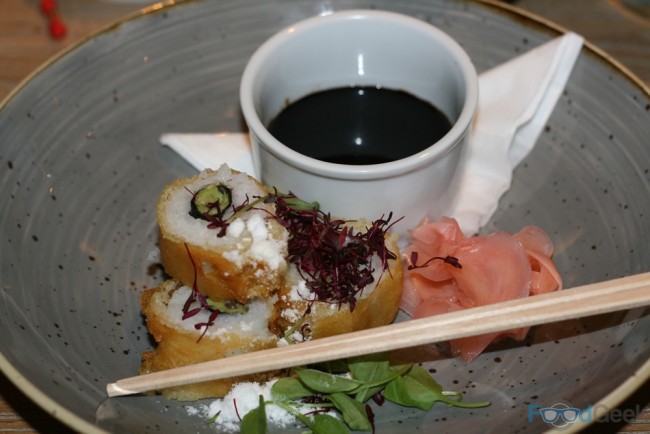 My dining companion (Mum) enjoyed her 'Warm Smoked Beetroot and Goats Cheese Salad' too.
I loved the breadcrumbed and fried goats cheese bonbons, while the candied walnuts were an interesting addition of sweetness and crunch.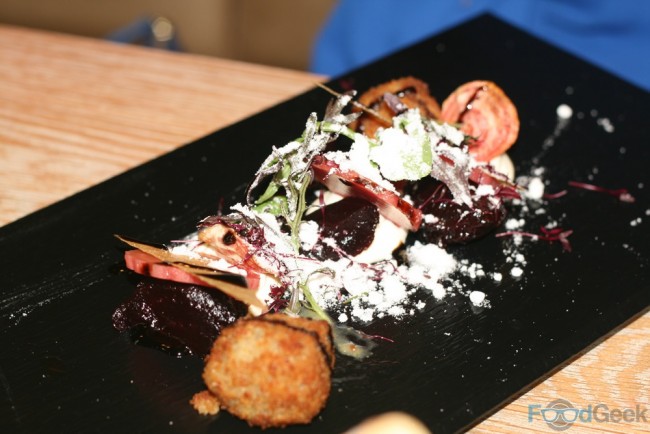 My main course of 'Suckling Pig, Duck Fat Potatoes and Roasted Carrots' was a hefty dish but very cleanly and elegantly presented.
The meat was incredible, as good a piece of pork as I've ever eaten. Crisp, flavorsome crackling gave way to meltingly tender, juicy meat. It sat on super smooth, buttery mashed potatoes and was topped with an intense meaty gravy.
The duck fat roast potatoes on the side were fabulous too, soft and fluffy inside with a crisp, glass-like exterior.
And I couldn't resist ordering a portion of 'Buttered Sprouts and Bacon', they didn't disappoint either.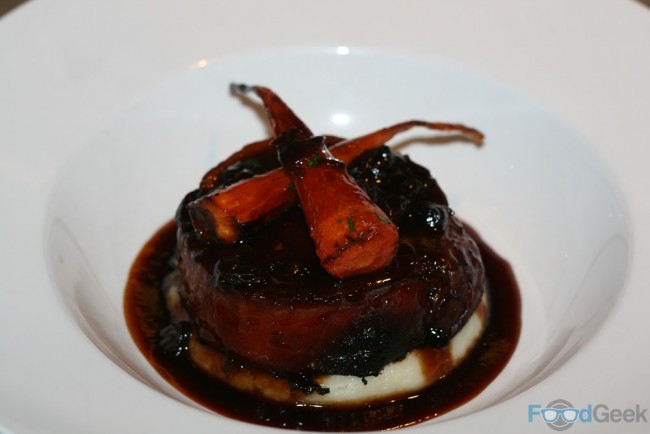 The 'Red Wine Poached Baby Monkfish Tail' on the other side of the table was less successful, however.
The monkfish itself was excellent, perfectly cooked with a beautiful colour and real depth of flavour from the wine. And I loved the addition of crispy leeks.
We both found the chive risotto disappointing though. The rice slightly undercooked, quite stodgy and there was far too much of it compared to the fish.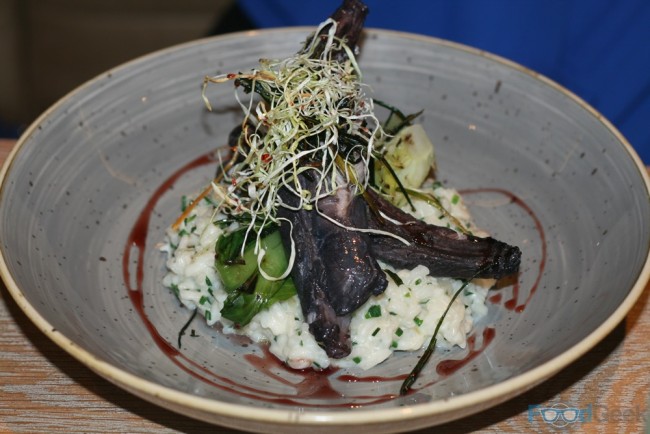 I had a similar complaint with the proportions of my dessert, 'Bramley Apple Pannacotta'.
It looked beautiful and the pannacotta was stunning, one of the best I've ever had.
All of the accompaniments, such as edible flowers, apple crisp and balls of pickled apple were delightful. Including the goji berry granola, but there was just too much of it in proportion to the pannacotta.
Pretty soon it was all I had left, so I ended up eating a bowl of dry cereal. It's still a great dessert, it's just a shame that it took away from the star of the show, the wonderful pannacotta.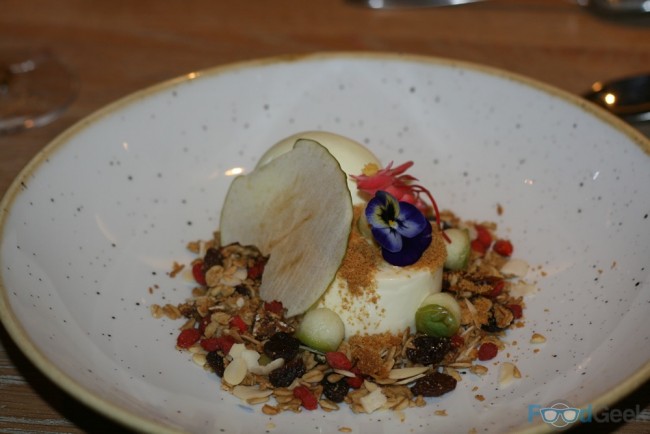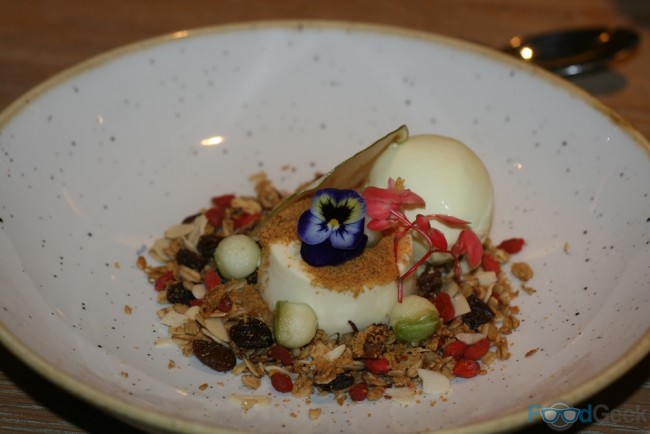 Mum went for 'Salted Caramel & Vanilla Shortbread', an exquisite looking dish worthy of any high-end restaurant.
She loved it and despite not being a huge caramel lover I did too.
The salt really works with the sweet caramel and combines beautifully with the rich, shiny and smooth chocolate ganache, buttery shortbread and chocolate shards to form a very accomplished dessert.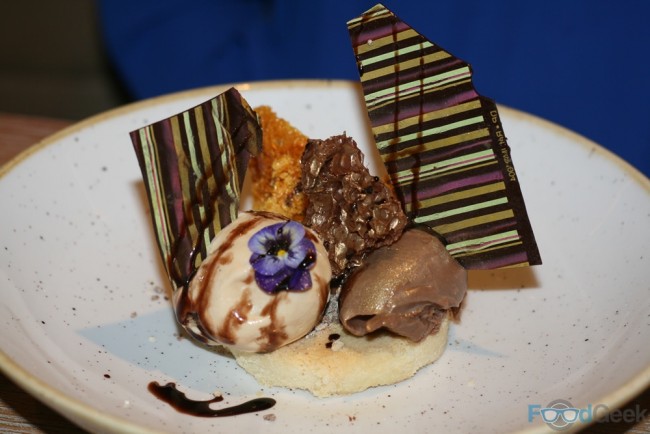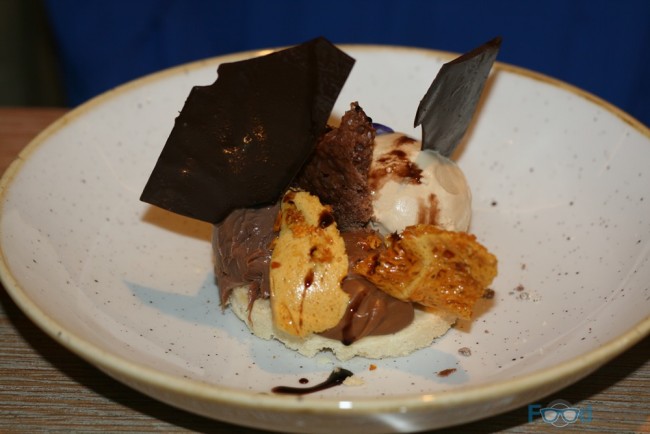 We finished with a couple of cocktails. A classic 'Singapore Sling' and a spicy twist on my favourite, a 'Passion Fruit & Chilli Mojito'.
For me, a cocktail needs mint to be considered a 'Mojito' but I enjoyed the fruity, sharp and spicy concoction all the same.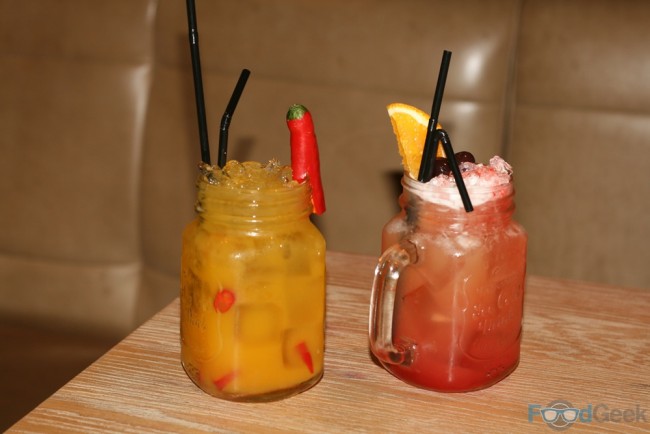 I really liked George's, besides the incorrect starter, service was excellent all evening; fast and efficient with friendly and attentive staff.
All the food looked stunning and while there were a few minor issues, on the whole, the cooking was a very high standard with a couple of exceptional dishes.
It's the sort of place I'd be very happy to have as my local and would almost certainly be a regular. It's not easy for me to get to but I can definitely see myself returning.
I love seasonal menus, there's plenty left on the Autumn/Winter menu that I'd like to try and I'll definitely be keeping an eye out for it changing in spring.
Date of visit: 23.10.2015
Disclaimer: I was invited to George's to sample the Autumn/Winter menu.