The Parkers Arms is one of my favourite places in the world to eat.
I was blown away during my first visit on Good Friday three years ago. I've been back many times since and always loved it. But never again on Good Friday and never quite as much as that magical first time.
Until the start of Easter weekend this year when I finally made it back for their 'Good Friday Fish Fest'.
Unusually for my visits the weather was glorious. There are few places more beautiful than the Ribble Valley on days like that.
The 'Good Friday Fish Fest' is a set menu with a choice of three starters, main courses and desserts. For an incredible £30.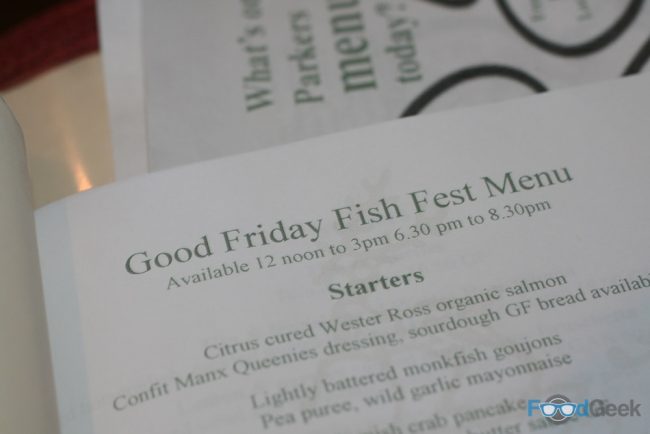 But because Stosie knew we were going we started with a few treats.
Including the now familiar – but always exciting – crispy potato skins. As well as fish goujons and Lancashire cheese croquettes.
And the highlight, a stunning smoked cod roe parfait with fantastic freshly baked bread.
Starters were equally impressive.
In fact, my 'Cornish Crab Pancake' was exquisite.
The savoury pancake was light as a feather. Topped with a generous helping of quality white crab meat and a brilliant lemon butter sauce.
'Monkfish Goujons' were also great.
Super juicy and meaty chunks of fish, coated in supremely crisp batter with pea puree and sumptuous wild garlic mayo.
I've eaten some amazing dishes during my visits to the Parkers Arms. But I'm not sure I've enjoyed any of them more than this main course.
A perfectly cooked piece of roast hake sat on a deep cumin flavoured rice pilaf with caramelised onions and wild garlic.
The star of the show was the stunning 'Lebanese style' lemon sauce on the side, which brought the whole dish to life.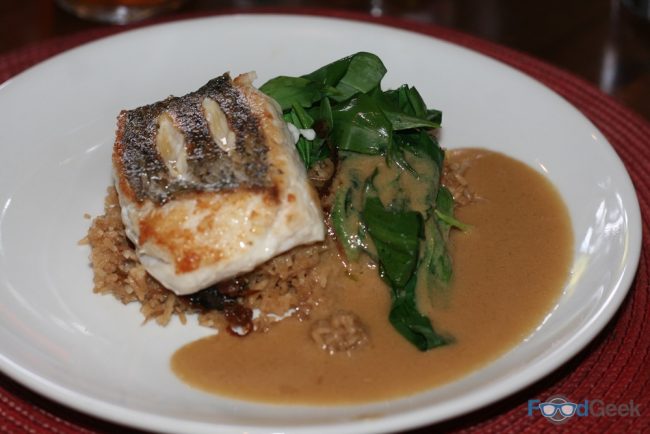 I already knew Stosie makes a great pot pie and her seafood version was no exception.
A rich chowder of cod, haddock, brown shrimps, Queenie scallops and wild garlic with a perfectly formed, buttery pastry lid.
The smell upon breaking through the crust was immense. It tasted fabulous too and was served with the most amazingly smooth creamed mash and peas.
I do like a good cheesecake, so was looking forward to trying Stosie's take on 'Polish style'.
It looked fantastic, but actually I wasn't sure about the cheesecake itself. It was a bit denser and less sweet than I'd like for a dessert.
I loved the roasted plum compote and toasted almonds, though.
I enjoyed the 'Chocolate Egg Custard Pot' much more. Rich, smooth dark chocolate custard with biscuit 'soldiers' on the side for dunking and shards of chocolate for texture.
A delightfully accomplished dessert and fitting for Good Friday.
But my favourite, by far, was the 'Lemon Posset'.
The smooth, sharp posset was excellent and topped with a variety of interesting flavours and textures. Including blood orange, meringue and a pistachio & oat crumb.
No two mouthfuls were the same which made for an intriguingly delicious dish.
Finally, some 'sweet treats'.
Chocolate eggs that didn't survive long enough to be photographed and some impressive hand made chocolates. Chocolate coated Seville orange, salted caramel, chocolate brownie and a chocolate truffle.
A perfect end to a perfect meal.
The weather was still lovely by the time we finished. So we took advantage by going for a stroll along the river.
Not only a pretty walk but a good opportunity to burn some calories. And we picked a huge amount of wild garlic to take home too.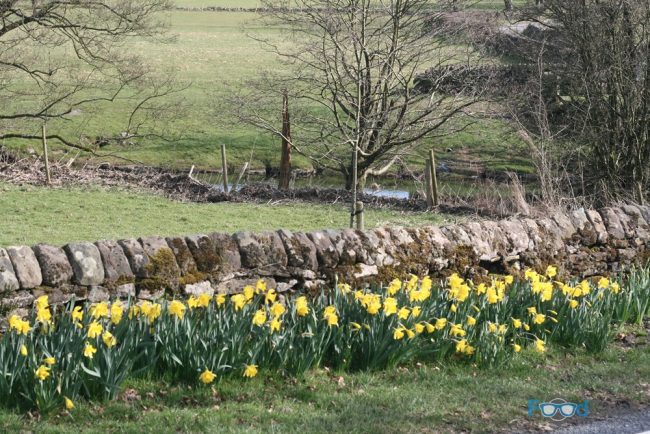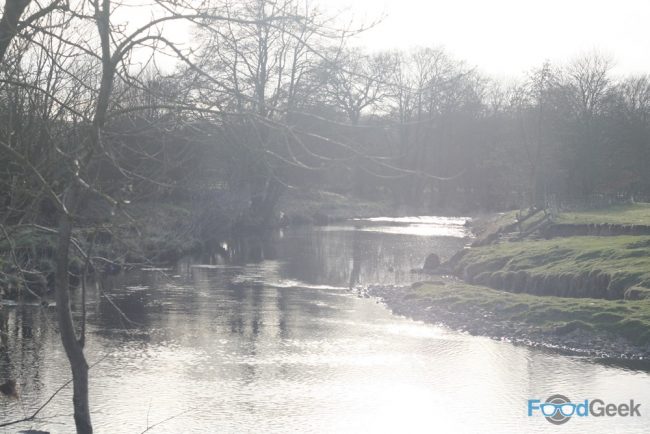 It was another hugely enjoyable visit to the Parkers Arms. With flawless food and charming service.
The standard of cooking is just phenomenal for what is essentially a country pub. That hake dish, in particular, is going to be very difficult to beat.
Service was, as ever, warm and hospitable thanks to the endearing AJ.
I'm not sure it quite topped my first 'Good Friday Fish Fest' but perhaps nothing ever will.
Date of visit: 25.03.2016
Follow @FoodGeekUK