You know you're spoilt for choice when it takes over two years to return to one of your favourite restaurants.
Amazingly, after visiting Umezushi countless times during their first year, that's how long it had been since my last trip.
This despite recommending the place to countless people since.
Not much has changed inside the tiny sushi bar under the railway arch on Mirabel Street.
It's still a charming, intimate space with an open kitchen and lots of little nods to Japan.
There are several changes to the menu, though.
Lots of new and exciting things to try. But I started, as ever, with 'Edamame' and a 'Pickle Platter'.
The pickles are some of the best I've ever had. Particularly the kimchi which is amazing, presumably down to the new Korean head chef.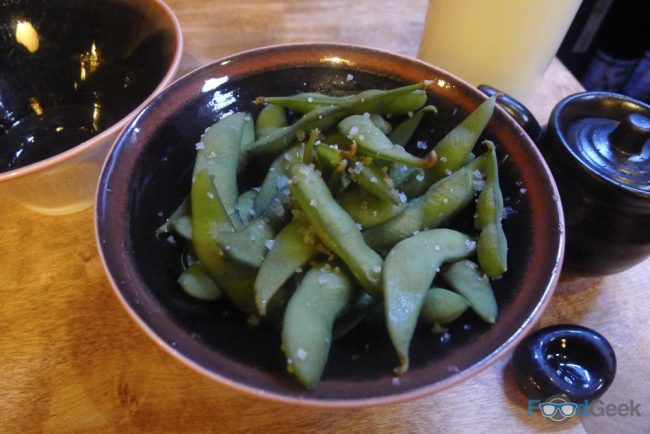 The biggest change is that tempura has been completely removed from the menu.
This was pretty disappointing as it was fantastic, as light and crisp as it gets.
It's been replaced with 'Kushiyaki – skewered meat, seafood and vegetables cooked over a traditional Japanese charcoal grill.
We tried 'Salmon', 'Courgette' and 'Tiger Prawn'. They were all great, the prawn particularly good.
I missed the tempura but the qualtiy of the Kushiyaki softened the blow.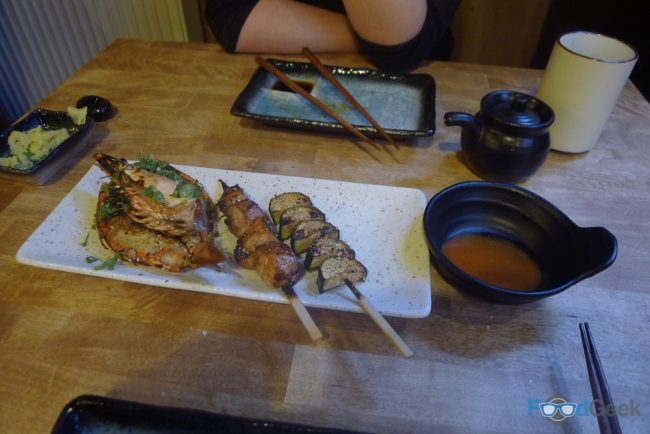 But as good as the Kushiyaki was you can't go to Umezushi and not order sushi.
The 'Unagi Uramaki' (eel) is a long time favourite, as is 'Avocado Hosomaki'. They were every bit as good as I remembered.
'Wagyu Nigiri' is an exciting addition to the specials board, made with genuine Japanese wagyu fillet steak. You know, from those lucky cows that are massaged and fed beer.
I've enjoyed Wagyu steak before but never in sushi form. I expected it to be raw here as I know it's often served that way in Japan. So was a little surprised when it arrived medium-rare.
It was perfectly enjoyable, the meat was tender but not quite as melt in the mouth as I'd hoped.
You could go for the 'Plain Rice', it's actually really nice.
But then you'd be missing out on the sweet and sticky, umami rich delights of the 'Taiwanese Pork Rice'.
Umezushi has always had an excellent selection of sake and Japanese wines available.
They've now expanded their beer offering by adding a number of Japanese craft beers. Including this 'Imperial Sweet Potato Amber Ale'.
They do great tea too. My regular go to, 'Green' and even an intriguing  'Brown Rice Tea'.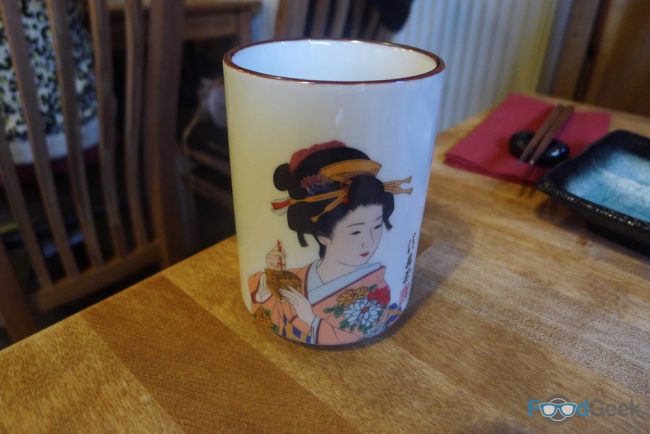 It's hard to find any faults with Umezushi.
I love the attention to detail, I love the food, I love the decor, I love the relaxed atmosphere. I pretty much love everything about the place.
The service is just as good too.
Okay, it's not that hard when most of the food is prepared quickly and there are only 19 seats. But it's as attentive and friendly as it is speedy and efficient.
It won't be another two years before I return.
Date of visit: 08.04.2016
Follow @FoodGeekUK