I receive quite a few invites from restaurants and PR companies these days so it takes something pretty interesting to attract my attention. That certainly came last week in the form of an invite to the launch party of 'Ping Pong Cha', Manchester's first ping pong residency!
It's not every day you get invited to eat dim sum, drink beer and play ping pong. I love beer and dim sum so jumped at the chance, forgetting that I haven't played ping pong (or table tennis as I almost certainly called it at the time) since a European camping holiday in the 90s and am sadly lacking in the hand-eye coordination department. What could possibly go wrong?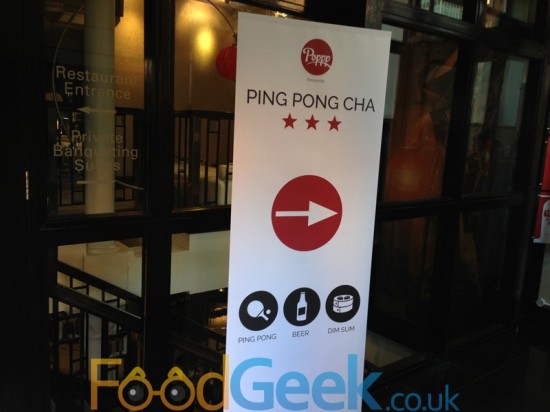 I arrived at legendary Chinese restaurant Yang Sing in Manchester's chinatown strangely confident. That soon disappeared when I saw how good some of the other attendees were, I was wondering if i'd accidentally stepped into the Ping Pong World Cup Tournament.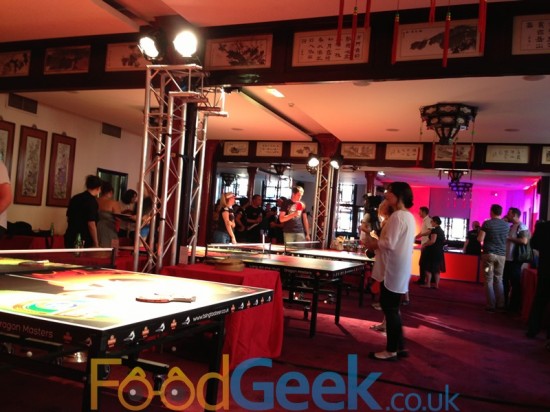 Following some Dutch courage in the form of a few bottles of lovely authentic Chinese beer Tsingtao we got on with our game. In the interests of safety it didn't last very long but other than smacking Mrs FG in the face with a rather fast ping pong ball and her sending one flying out of the open 3rd floor window it seemed to go pretty well!
So our ping pong game was short lived but that was only half of the fun with Yang Sing's famous dim sum being the other half. Now eating is something that I am good at and I LOVED the dim sum on offer.
We ate, amongst other things: Prawn toast, paper wrapped prawns, chicken & sweetcorn parcels, vegetarian dumplings and some sort of delicious duck filled bun. All were excellent, particularly the steamed dim sum.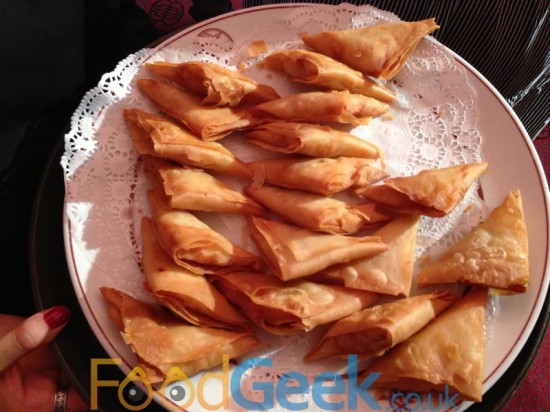 Although I loved the food & beer I'm going to reluctantly accept that ping pong may not be for me. It was good fun though, if you enjoy ping pong and are better than me (trust me, you are) I thoroughly recommend Ping Pong Cha. The next event is Thursday 5th September. Check out Poppp for more details.
Date Of Visit: 01.08.2013
Disclaimer: I was invited to this event and wasn't asked to pay. However I was under no obligation to write anything, all opinions are honest & genuine.