The Trafford Centre really isn't one of my favourite places, especially when i'm hungry as it's filled with crappy chain restaurants that almost always end in disappointment. The only exception is Yo! Sushi which is where I headed, only to find it closed for renovations 'until October'. I was furious as it had been October for over 12 hours!
Eventually I decided i'd give Barburrito another chance. I'd had a few positive experiences there years ago but was disappointed last time and not been back for a while.
Barburrito is essentially a Mexican themed fast food restaurant. The menu is limited to 4 main dishes: Burrito, Burrito Bowl, Nachos & Tacos but with several options and choices to make countless variations. I chose a burrito; a soft tortilla filled with lime rice, beans, cheese, sour cream, salsa and a choice of meat or veg.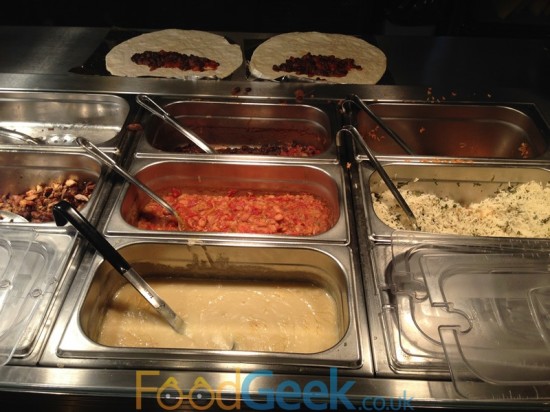 My burrito was filled with spicy shredded beef, other choices include char grilled chicken or steak, slow cooked pork and flash fried veg. There's a choice of salsa ranging from a 'mild' Pico De Galo to a 'hot' Chipotle and 'extra hot' Mule Drivers which I naturally opted for.
Extra peppers, mushrooms and guacamole were too hard to resist. With the rice, salad & cheese I had one very full Burrito by the time I reached the end of the line.
On my last visit the burrito was very dry but this time was much better and I really enjoyed it. The shredded beef was moist, the salsa full of heat and flavour and the other ingredients combined to make a tasty and very filling lunch.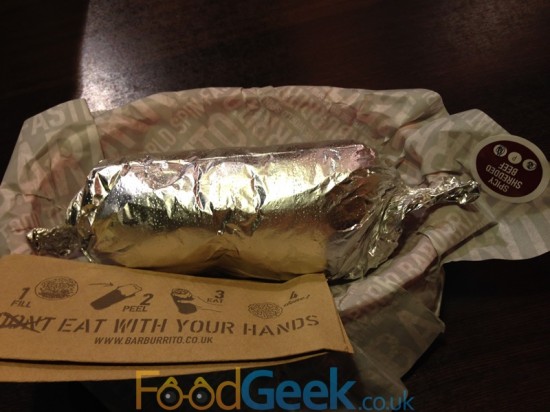 I can't help but like Barburrito, it's nothing special but it knows what it does and does it well. It has a lot of benefits, it's fast, cheap and the food is decent. I like that everything is prepared freshly in front of you.
Next time I find myself hungry at The Trafford Centre choosing where to eat will be a little more difficult, assuming that Yo! Sushi is open again of course.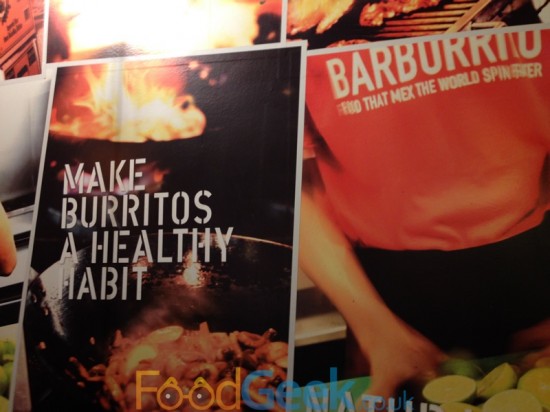 Date of visit: 01.10.2013
Follow @FoodGeekUK