The last time I visited The Beagle in Chorlton was for the launch of their collaboration with street food collective Guerrilla Eats. In a bold move the pub stopped serving food from their own kitchen and instead relied on various street food vendors to serve their hungry drinkers. That arrangement ended recently but one of those street food vendors, 'Margo & Rita's' has now taken up a permanent residency.
No longer cooking and serving the food from their purple French H Van, they've now taken over the kitchen at The Beagle allowing them to increase the menu size and offer proper table service. I was invited by Margo & Rita to check out the new menu which I was more than willing to do.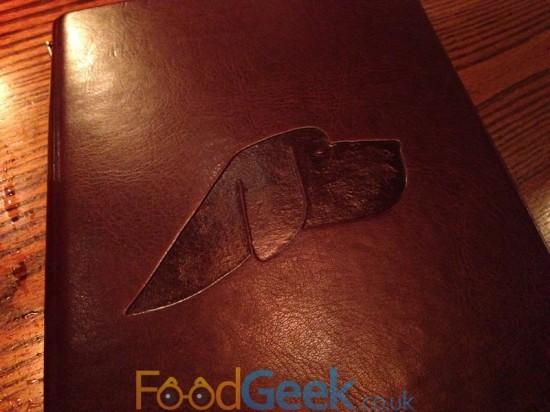 We enjoyed a couple of Margarita's (what else?) whilst chatting to the owner of The Beagle as well as Mark & Diane of Margo & Rita. Mark is responsible for most of the cooking whilst Diane is the face behind their social media accounts.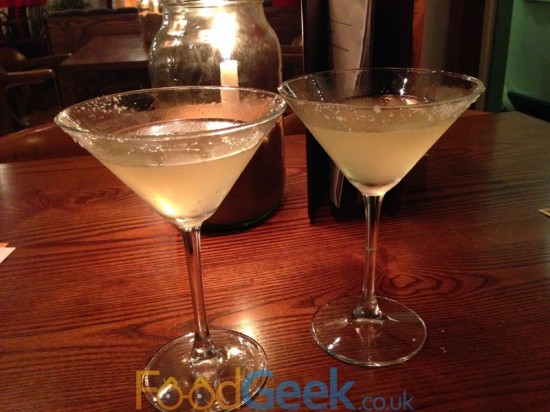 After a couple of excellent craft beers, something The Beagle does very well our food began to arrive. Starting with 'Beef N Beans Chimichanga'. Chimichangas are basically deep fried burritos, they're more Tex-Mex than authentic Mexican, much heavier than a burrito but very tasty and comforting. This was a particularly good one, packed full of shredded beef, refried beans and salad.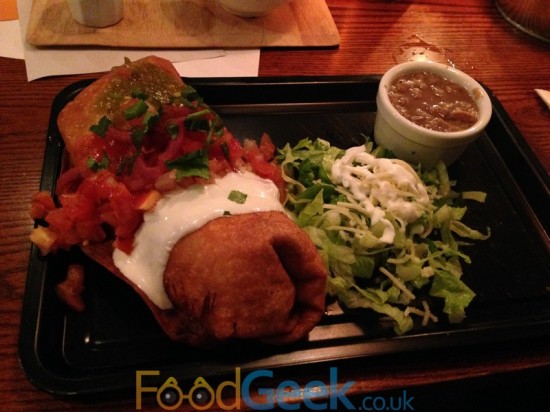 Even better were the 'Baja Fish Tacos' from the specials menu. Fresh haddock deep fried in a beer batter on soft flour tacos with cheese, salsa, lime & coriander they were light, fresh, vibrant and delicious.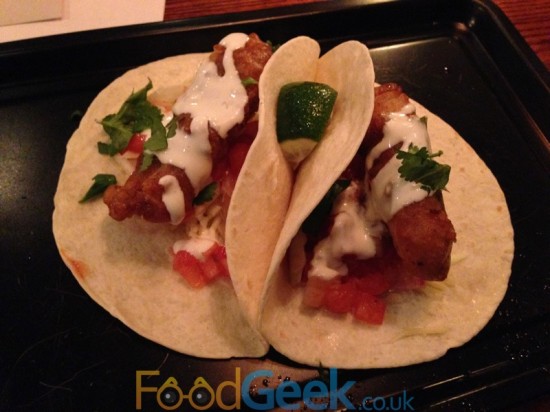 Another nod to Tex-Mex is the 'Mother Clucker Chicken' section of the menu containing various chicken burgers. I went for the 'Pasedena'; fried chicken in a brioche bun smothered with chilli mayo, jalepenos, tomato and lettuce. The chicken was excellent with a crispy seasoned breadcrumb coating and juicy, moist meat inside, I loved the kick from the spicy mayo and jalepenos.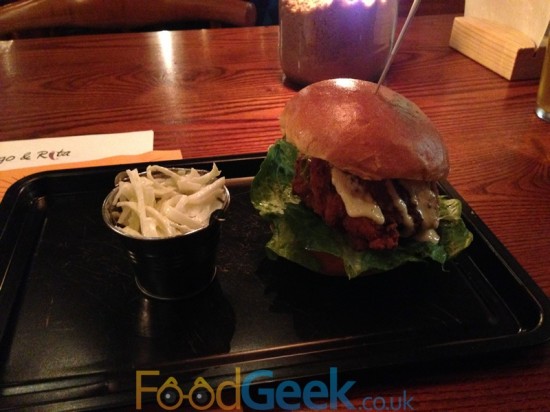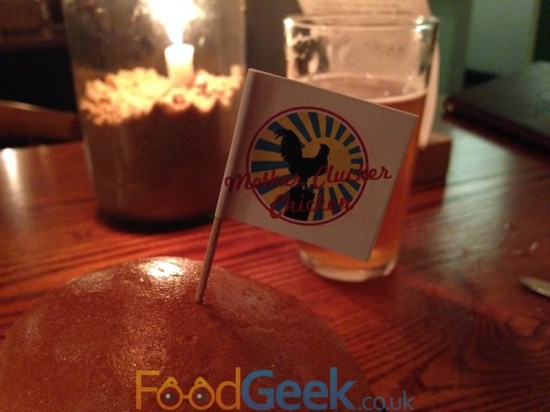 We also ordered a few sides; 'Mexican Rice' was fine, 'Sweet Potato Fries' were great, though not quite up there with the 'Gunpowder Fries' at Mughli, but then few things are.
The only disappointment was the guacamole. Now guacamole is my very favourite thing in the entire world, I eat it all the time and have pretty high standards. I prefer mine chunky so this super smooth, pureed version would have to be good for me to enjoy it. Unfortunately it didn't really taste like guacamole to me, it had been mixed with too much sour cream or possibly yoghurt which took away from the flavour and texture of avocado.
Guacamole aside I loved everything we ate from Margo & Rita. The food has come a long way since I first tried it in June and is deserving of a permanent home at somewhere as good as The Beagle which is one of my favourite pubs.
I'm happy they have a permanent home but even happier that they're not giving up on street food either, they plan to still regularly attend events such as Levenshulme Market this Saturday which i'll also be at.
Date of visit: 22.10.2013
Disclaimer: I was invited to The Beagle by Margo & Rita and not asked to pay for my food or Margaritas. I wasn't obliged to write anything at all, let alone positive but I chose to because I loved it.