A few months ago I was invited to attend a 'Burrito Masterclass' at Barburrito in Manchester by Amigos who make tequila flavoured beer. I love tequila and I love beer but I can't say i'm the biggest fan of tequila flavoured beer. I am a huge fan of burritos though and despite being generally against chain restaurants have been to Barburrito many times before. It's one of the few chains i'll tolerate and one of only a handful of places i'll even consider eating at when in hell at the Trafford Centre. Thankfully this event was held at Barburrito Piccadilly so I decided to go along for some burrito action and try the beer with an open mind.
After the usual introductions and company history – did you know Barburrito started in Manchester? I didn't – we were presented with a tray of the various burrito ingredients to sample. From the different meats, rice and salsas to my favourite thing in the world, guacamole!
Next we were shown and then had chance to practice folding the perfect burrito, something I thought I was fairly good at anyway as I eat a lot of Mexican food at home but the Barburrito staff put me to shame.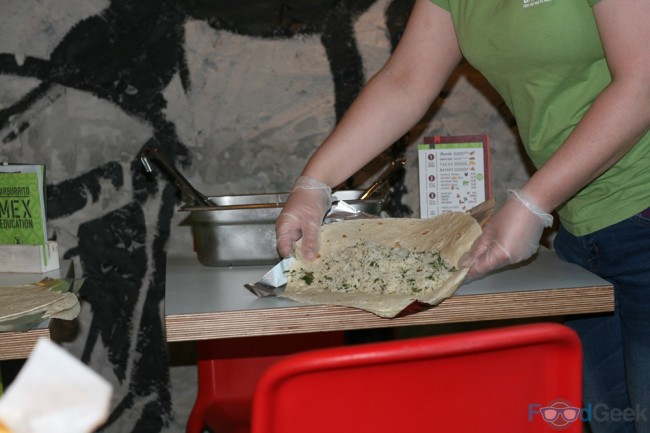 We then got the chance to fill and make our own burritos behind the actual counter. When I was told 'feel free to add as many ingredients as you like' I naturally took it as a challenge and proceeded to add ALL the ingredients. I ended up with a Man Vs Food sized burrito.
It tasted great but i'm not going to pretend it wasn't a struggle to finish, I did it though, but then didn't eat again for about a week!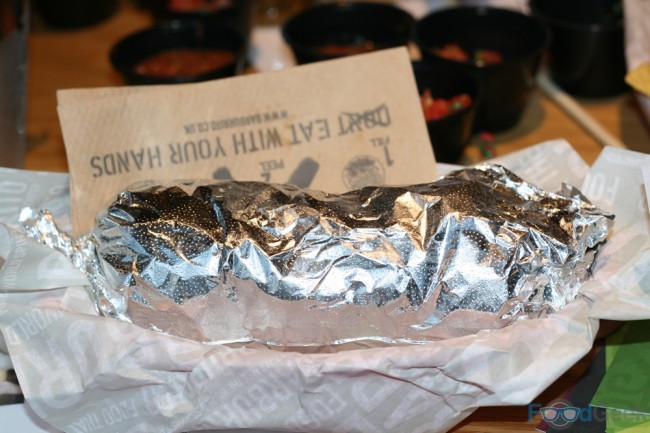 As for the Amigos beer, it was a pleasant surprise actually. It's much better than I expected and far nicer than the only other tequila flavoured beer i've tried, Desperados. It's still not really for me but I did actually enjoy the first one; served ice cold on a hot summers day it does work well with the food at Barburrito. I found they were too sweet for my taste when not combined with spicy food though, but adding a wedge of lime helped.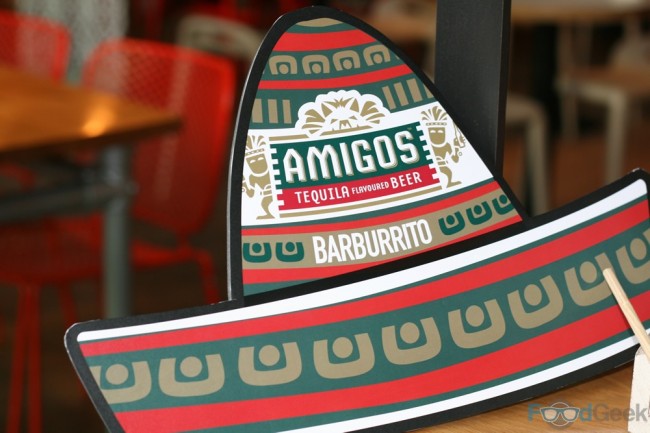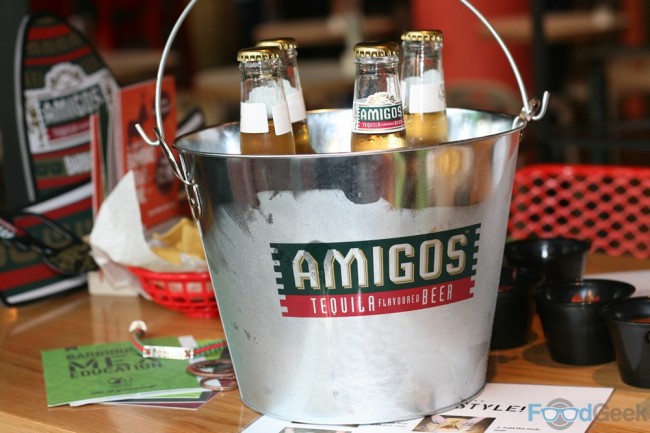 I'm glad I attended the Burrito Masterclass; getting behind the counter was a lot of fun, I enjoyed trying the beer, making and particularly eating the burrito. I won't be running out to buy Amigos personally but if you like that kind of thing you should definitely try it.
Date of visit: 18.05.2014
Disclaimer: This was an invitation only event.