This time last year i'd just been to my first ever supper club at the home of fellow bloggers who I now consider friends, Jamie and Anna, aka Manchester Foodies. Since then I've attended many others, with one of the highlights being their amazing American Feast back in February. I enjoy their supper clubs so much I'd go no matter what the theme, but when I heard the latest was to be an eight course Spanish tasting menu inspired by their recent trip to Barcelona there was no doubt about it. As one of my favourite cities in the world I had high expectations.
Despite having visited Barcelona several times I've never come across our welcome cocktail, 'Gin-Tonic' is a Spanish version of good old Gin & Tonic which is apparently hugely popular over there. Garnished with rosemary to match the botanicals in the Spanish Gin it contains, it's much more interesting than the UK version and made for a great start to the evening.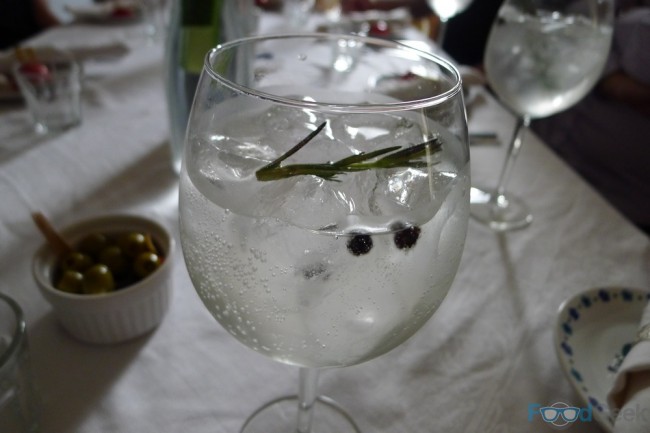 The cocktail was served with olives and lovely boquerones (marinated anchovies).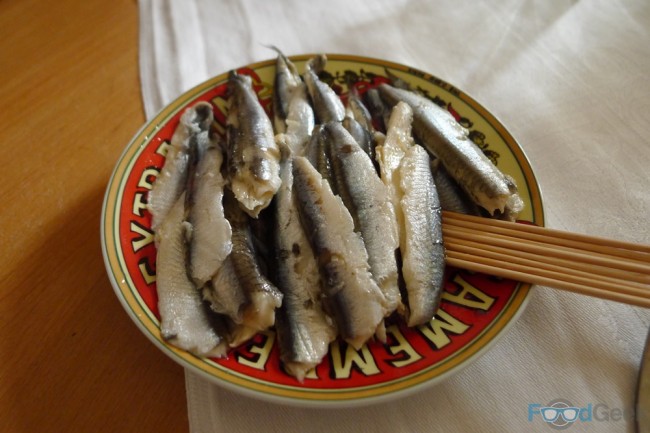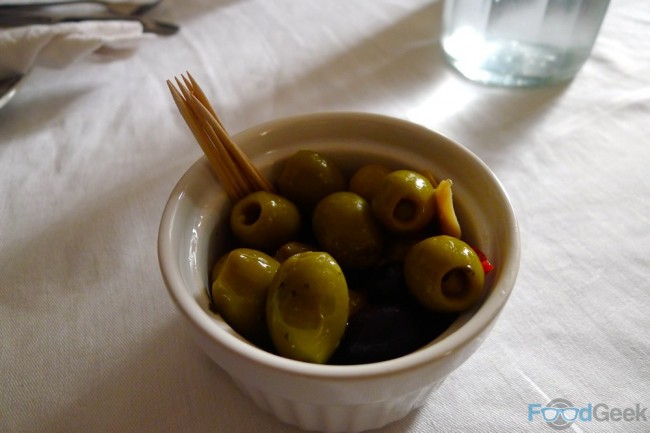 The first course, 'Pan Con Tomate' is a classic Catalan dish and a DIY job. We enjoyed rubbing freshly toasted crusty bread with garlic and tomato before drizzling in olive oil.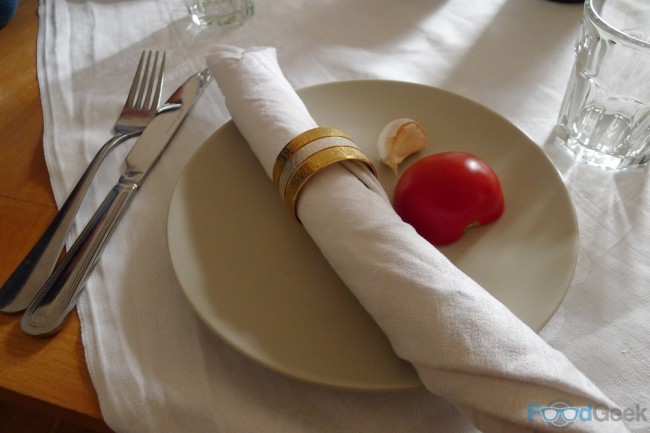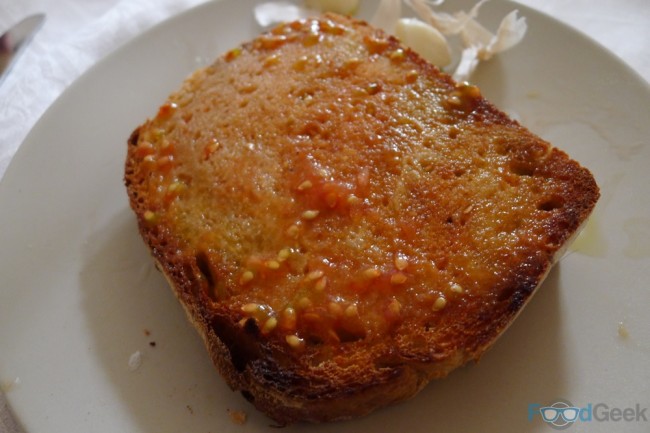 Followed by another Spanish classic, 'Croquettes'. The delicate fried rolls weren't so easy to eat without making a mess thanks to the oozing Manchego cheese inside along with Serrano ham, but they were well worth the effort and tasted amazing. Served with a super garlicky, homemade aioli.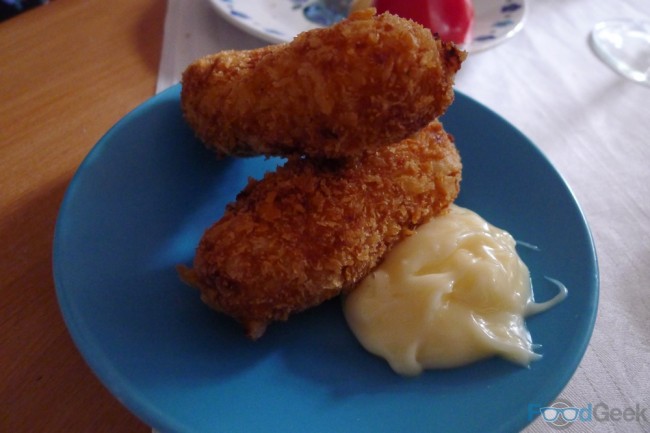 The dish I was most looking forward to was without doubt the 'Salmon Tartare' and it didn't disappoint. Superb quality, expertly sliced salmon was dressed with with soy, lime & avocado purée and wasabi mayo. The flavours were carefully balanced with texture cleverly added by prawn crackers & toasted nori.
A simpler but equally good dish followed; 'Charred Leeks with Romesco Sauce'. I loved the slight smokiness from the charred leeks but this dish was all about the brilliant Romesco sauce.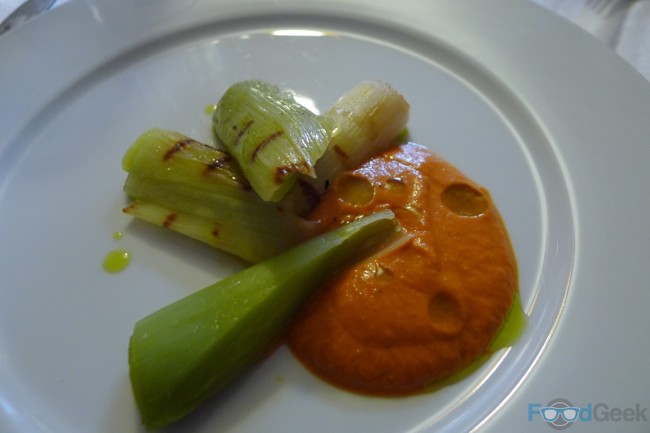 The only dish I wasn't sure about when reading the menu was 'Skate with Brown Butter, Pine Nuts & Raisins', mainly because I don't generally get on with raisins in savoury dishes. Although it was unusual and not completely to my taste I did enjoy it overall. The skate was well prepared, beautifully cooked and worked well with the brown butter and pine nuts, as I suspected I wasn't mad about the raisins but I really loved the thin slices of raw cauliflower.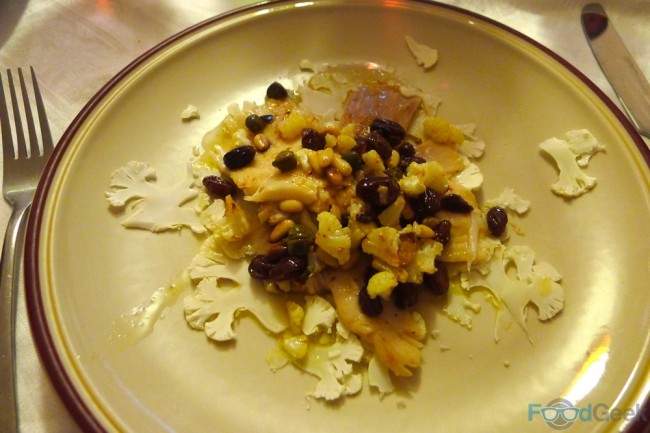 The main course, 'Pork Belly with Chickpeas & Morcilla' was very much to my taste. Meltingly soft pork belly sitting upon a bed of chickpeas with rich, earthy Morcilla, a Spanish black pudding. Served with thin slices of sharp, raw apple that cut through the fat of the pork brilliantly.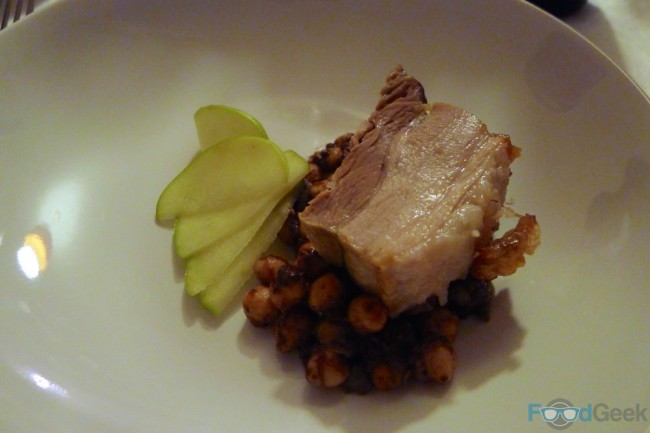 Pre-dessert was 'Goats Cheese & Walnut Balls with Membrillo'. I'd never heard of Membrillo but I'm told it's sweet jelly made from quince fruit, often called quince cheese. I must admit I didn't pick up too much fruity sweetness but I enjoyed the tangy goats cheese and their crunchy walnut coating all the same.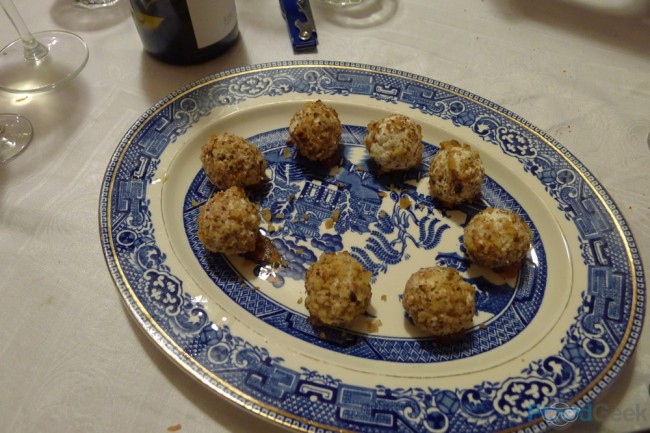 Dessert was my favourite dish of the night, 'Leche Frita' which literally translates as 'fried milk' is proof that simple dishes can still wow. The contrast between the hot, crispy fried exterior with an additional crunch of sugar and the cool, creamy inside was just amazing. Indulgent, comforting and ridiculously tasty.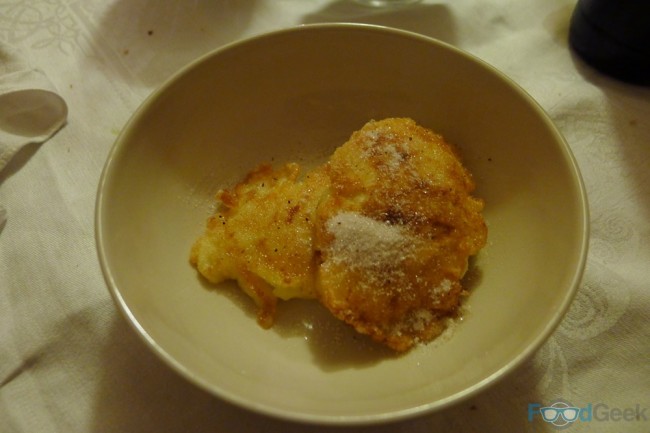 What better way to end a stunning Spanish feast than with a glass of sherry? (and then coffee).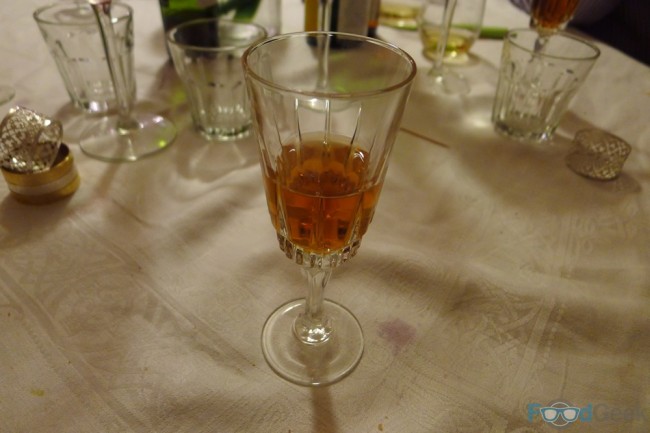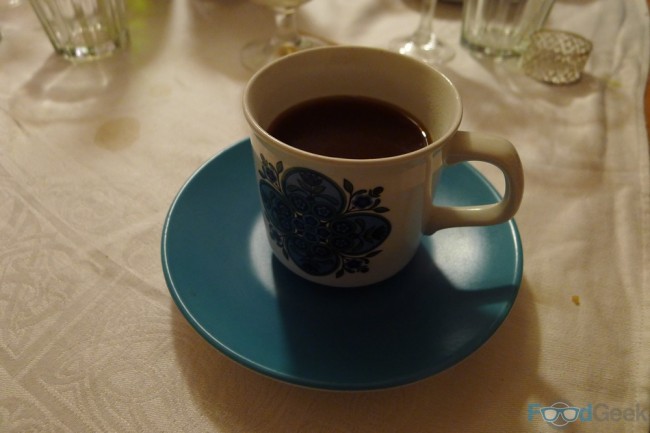 Supper clubs aren't just about the food of course, the company is equally important and as ever there were lots of lovely people to help me have another throughly good time.
For me it is MAINLY about the food though and this was one of the best supper clubs I've ever attended in terms of the standard of food. To produce eight courses of refined, restaurant quality dishes is seriously impressive. Anna and Jamie are ridiculously talented and seem to be able to turn their hand to any cuisine successfully. I should be telling you now about going to their next supper club which is based on one of my favourite cuisines, Mexican and that I was partially responsible for (I begged until they gave in) but sadly they've had to postpone until next year. Look out for their latest venture COMIDA though, they'll be serving versions of some of these dishes along with Spanish street food at various events starting at Cup North in November.
Date of visit: 09.08.2014