I almost cancelled my reservation to Ziya – a new Indian restaurant in Rusholme – after reading a bizarre interview with their head chef where amongst other ridiculous statements he claimed they were 'relaunching the Curry Mile' because there was 'nowhere good enough to take my family to eat'. Hardly the best way to launch a new business even if it was true but it quite simply isn't.
In the end I did keep the reservation but only because they were offering 50% off food at the time which seemed like too good an opportunity to miss.
Ziya is located on Wilmslow Road at the top end of Rusholme, just across the road from one of my favourite Manchester restaurants Mughli. But considering it's apparently not good enough for the Ziya head chef this was obviously going to be much better.
Well, first impressions were pretty good. The decor is very glitzy but just about the right side of shiny and flashy, quite literally in the case of the stairs which were a step too far for me, but otherwise I thought it looked nice.
The cocktail list is impressive but sadly I was driving so was unable to sample. At least there are a couple of slightly more interesting options on the beer menu along with the usual suspects. Asahi on draught is never a bad thing.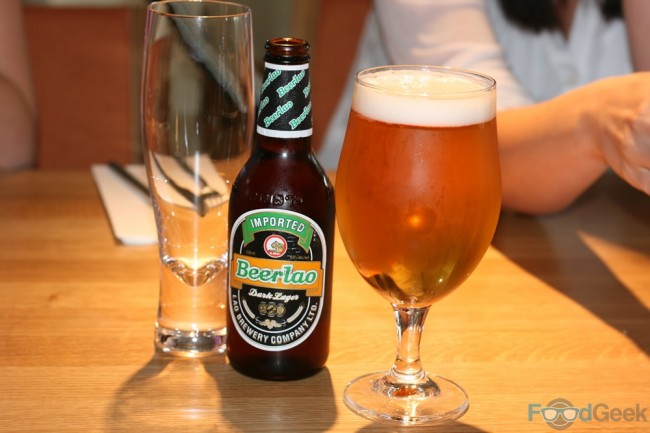 Whilst perusing the menu we started with a Poppadum 'Basket' which was neither served in a basket nor very good. I'm fairly certain the poppadums came out of a packet and for some reason they were mixed with Chinese prawn crackers. Odd. The miserly portions of chutney weren't great either.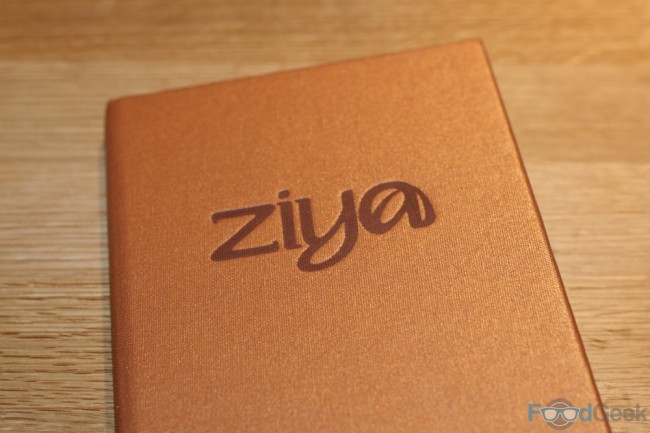 Things were much improved with the starters though. 'Mini Lamb Kebabs' were juicy, flavoursome lamb patties with a decent amount of spice served with a garlic raita.
'Salmon Tikka' was also good; chunks of marinated salmon were again well spiced and perfectly cooked with a lovely charring on the outside from the tandoor.
My favourite starter was the 'Dinabites', whole jalapeños filled with cream cheese and coated with gram flour batter and deep fried. Almost like a spicy, Indian corn-dog!
Curries were generally good too. I very much enjoyed the 'Coastal Prawn Curry', giant sized King Prawns in a spicy tomato based curry sauce. It was rich and hot with excellent layers of flavour while the prawns were tender and juicy.
'Lamb Korma' was nothing like other curries of the same name, and I mean that in a good way. Generous chunks of succulent, slow cooked lamb shoulder in a thick and tasty medium curry sauce.
The third curry 'Bhagare Baigan Mirch' wasn't for us though as sadly the menu neglected to mention that it contained a secret, evil ingredient. Described as 'baby aubergines and green chillies in a spicy peanut, sesame and tamarind sauce' but actually tasting overwhelmingly of coconut, which is both mine and Mrs FG's least favourite ingredient. Such a shame as if it was stated on the menu we obviously wouldn't have ordered it.
Sides were more of a mixed bag. Nan bread and Roti were OK if unspectacular, the rice was fine, particularly the 'Mushroom Pulao' which I liked.
But I found the Daal Makhni far too rich and creamy while severely lacking in flavour and seasoning. The biggest disappointment was the 'Bombay Aloo' which looked great and had good flavours but the potatoes were very badly undercooked.
We finished on a high at least with dessert. 'Keser Rasmalai' – cottage cheese dumpling in sweet cardamom infused milk – was my least favourite but still more interesting and enjoyable than the uninspiring desserts at many Indian restaurants.
Better still was 'Jamon O Gull', a traditional Indian dessert of cardamom infused dumplings, served with pistachio ice cream and saffron syrup.
But my favourite by far was 'Mango Phirni', an indulgent, panna cotta like set cream with an incredible depth of flavour from cardamon and saffron, topped with sweet, tropical mango puree. A perfectly balanced, beautiful dessert.
Overall we had an enjoyable time at Ziya. Besides the unfortunate coconut dish, weird poppadums, bland Daal and undercooked potato in the Bombay Aloo everything else we ate was well above average. With some real high points including the Dinabites, Costal Prawn Curry and Mango Phirni.
Service was good too, although it should've been as there were lots of staff, it was relatively early and they were very quiet at the time. My biggest concern was when the bill arrived, with very little alcohol the original total was over £125, luckily we had the 50% off food offer which meant it 'only' ended up costing £75. I'd say it was possibly just about worth that but there's absolutely no way it was worth the full amount and it's no surprise to see that they're still running 25% off food two months later.
It's impossible not to compare Ziya to Mughli as they're so close. Presumably based on the head chefs comments he's never actually eaten at Mughli because for me there is no question it's superior in every single way. From the menu and quality of food to the beer selection and especially value for money. I suppose some people may fall for the glitzy decor of Ziya but I just don't see how they can compete on food or price. In my opinion Ziya would be much better suited to Spinningfields or the Great Northern tower – where people care more about things other than food – rather than trying and failing to 'relaunch the curry mile'.
Date of visit: 30.07.14
Follow @FoodGeekUK
Review Overview
Summary : Not terrible but far too expensive. Just cross the road to Mughli instead, it's better and cheaper too.