Long time readers will know I'm a huge fan of Northern Quarter restaurant Solita, having visited many, many times in the two years since they opened, including around 25 times in 2013 alone!
For the good of my health I've cut back significantly this year but was still incredibly excited to hear about their plans to open a second restaurant in the leafy and rather posh suburb of Didsbury.
The new Didsbury restaurant opens to the public today (Thursday 28th September 2014), earlier in the week I got chance to eat there and have a look around during one of three staff training days. Last night I saw it really rocking after being lucky enough to be invited to their amazing launch party.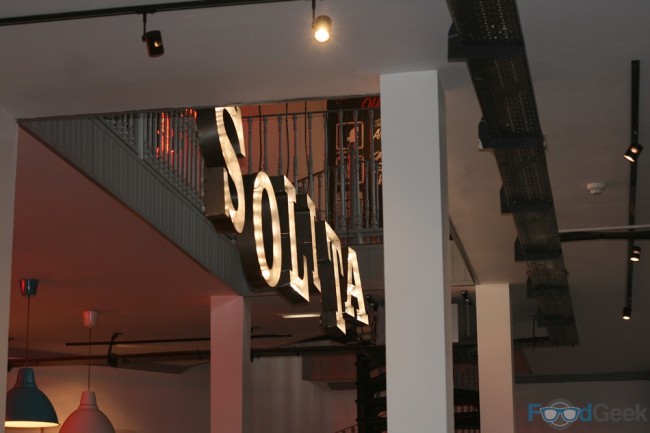 Inside looks absolutely stunning and almost unrecognisable from its previous guise, failed Italian restaurant CIBO. Exposed brick walls and metal finishings are softened with vibrant colour fittings, incredible artwork and flashy neons.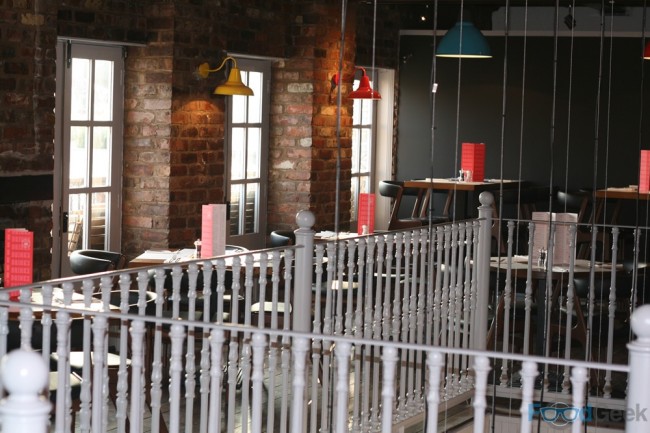 Stanley Chow Artwork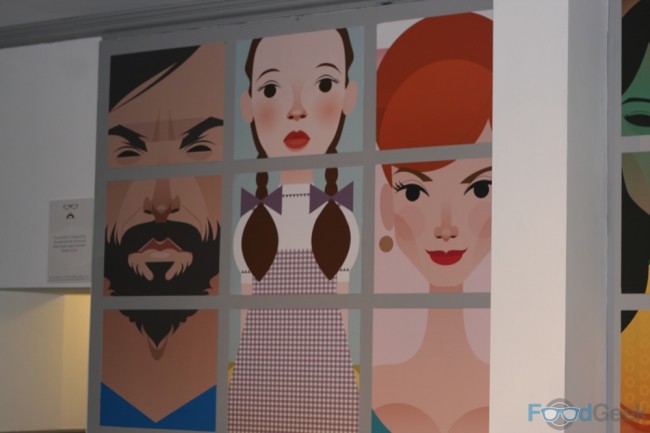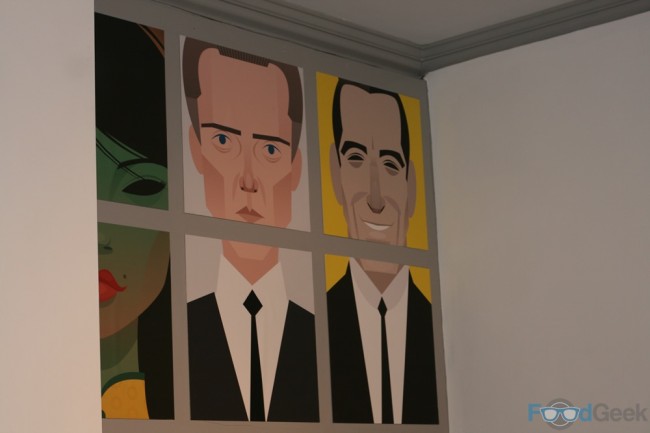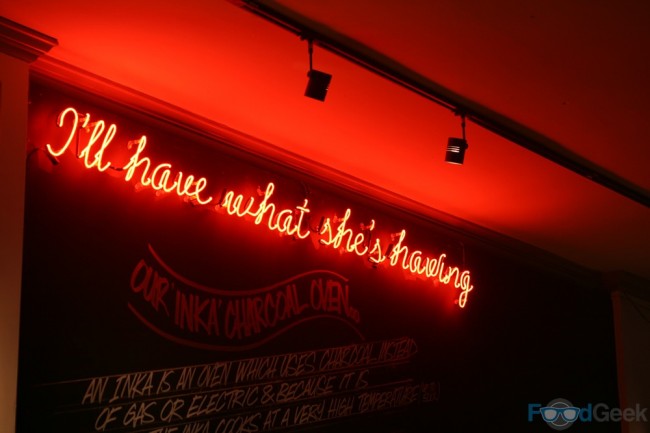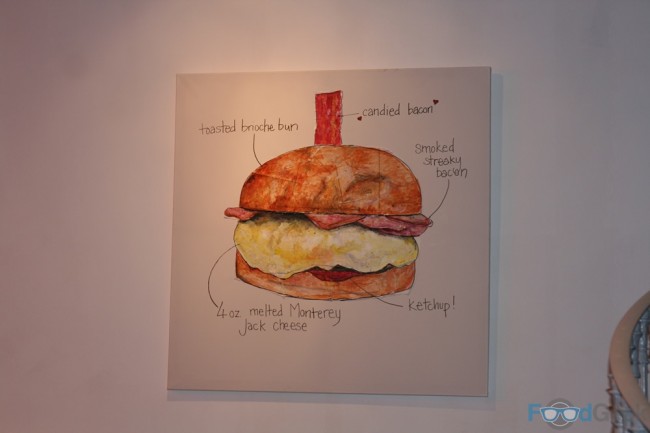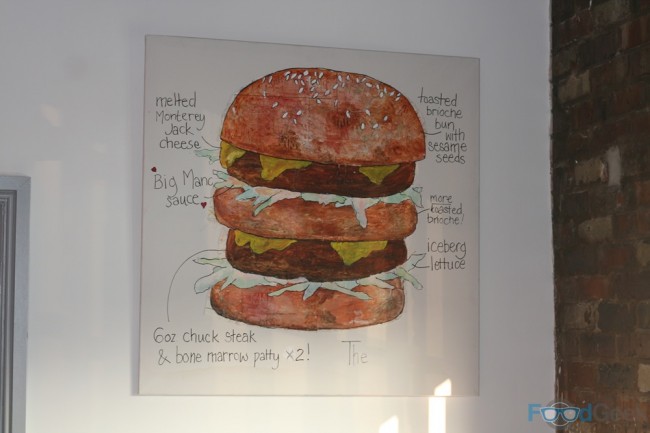 My favourite has got to be the bright, neon cow at the top of the stairs.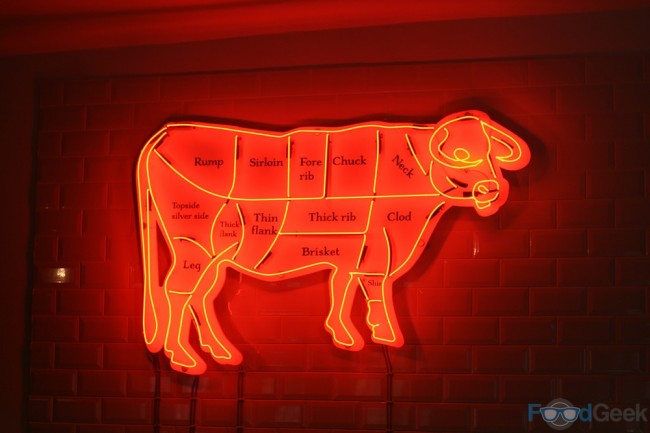 Food wise the main menu is exactly the same as the Northern Quarter restaurant but each will have their own specials boards containing unique items.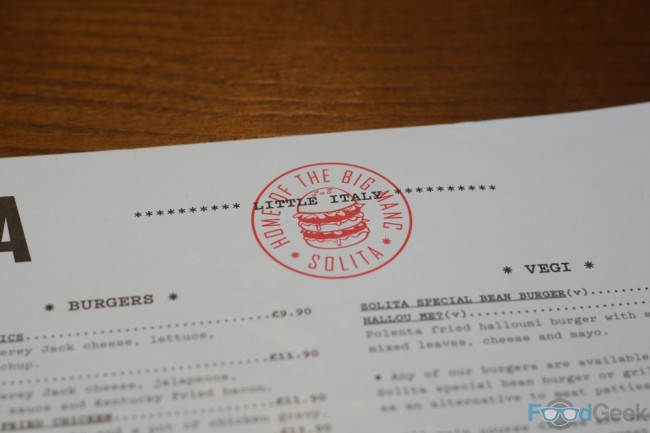 We sampled a couple of our favourite starters including Lucky 7; seven layers of guacamole, beans, sour cream, salsa, cheese, lettuce & olives, served with blue corn tortilla chips.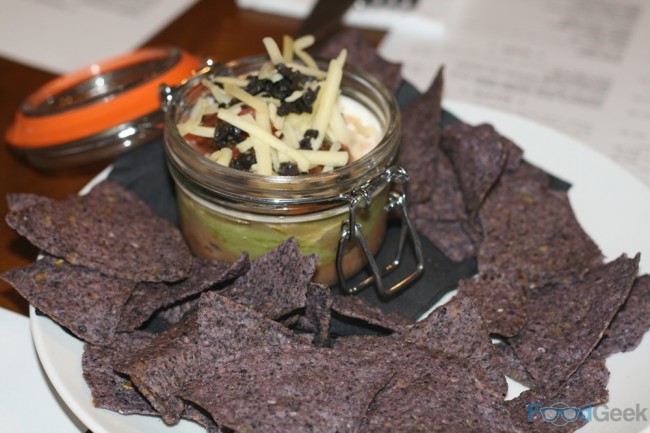 Deep Fried Mac 'N' Cheese, one of the dishes that made Solita famous, they're as great today in Didsbury as they were two years ago in the NQ.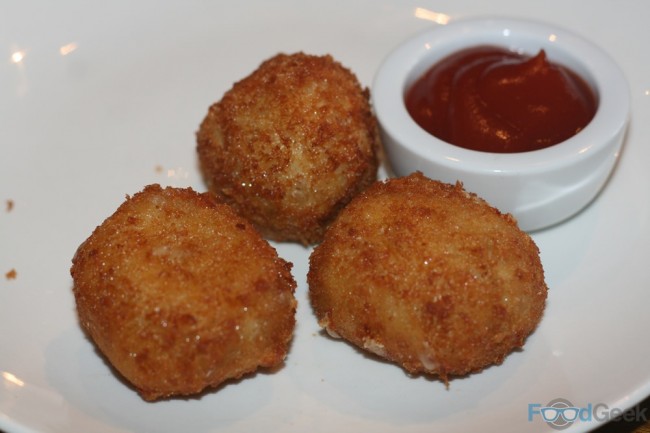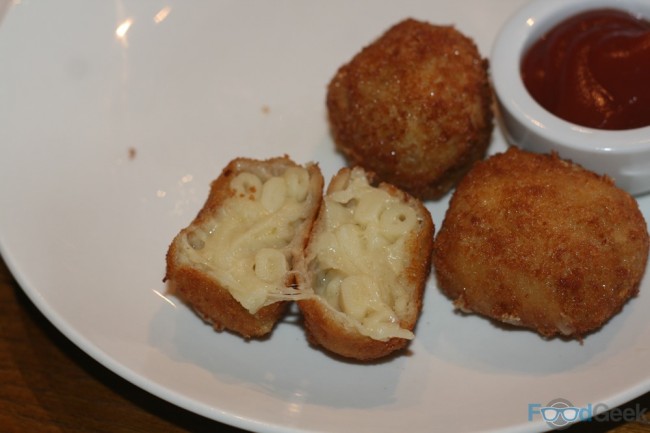 We tried this 'Spinach & Artichoke Dip' at the launch of the summer menu earlier this year, it's changed slightly but still rich, indulgent and delicious.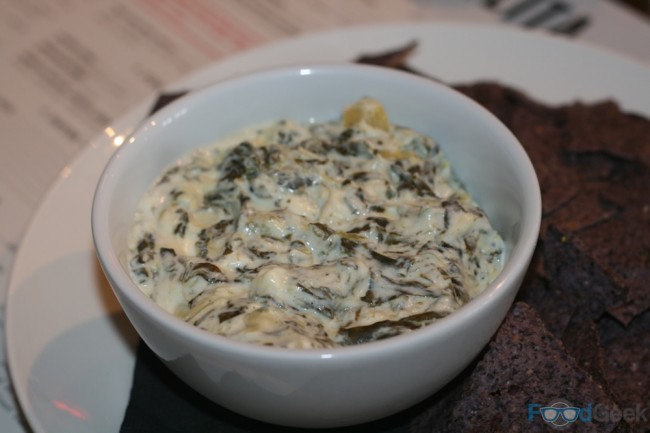 A dish I hadn't tried before turned out to be my favourite new Solita dish for a long time. 'Lobster & Sweetcorn Fritters' are just brilliant! Generous chunks of lobster meat are mixed with sweetcorn, coated in batter and deep fried. Served with a really good 'Bloody Mary Sauce' which has a real kick.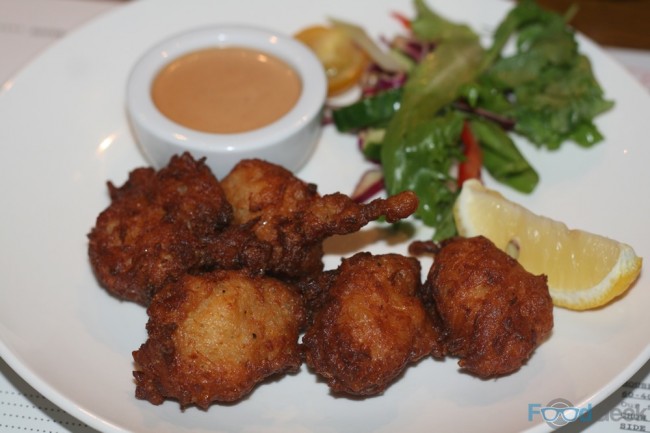 Similarly with main courses, we had two of their classic burgers; Buttermilk Fried Chicken and KFB. Yes, if you've not seen them before, that is a full size burger topped with a huge portion of fried chicken! The 'B' of KFB refers to bacon as this time the burger is topped with fried bacon along with cornmeal fried jalapeños to make one of my all time favourite burgers.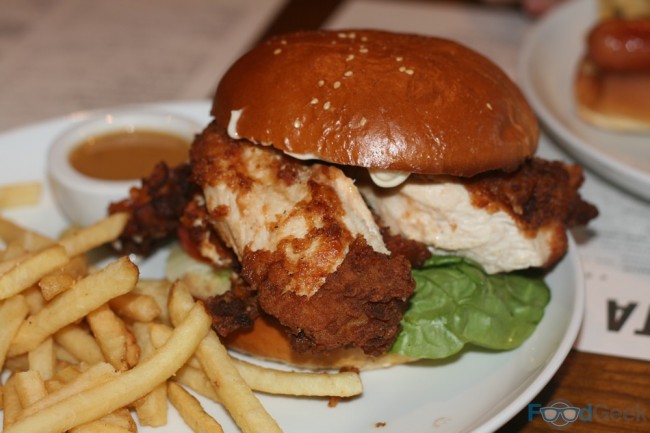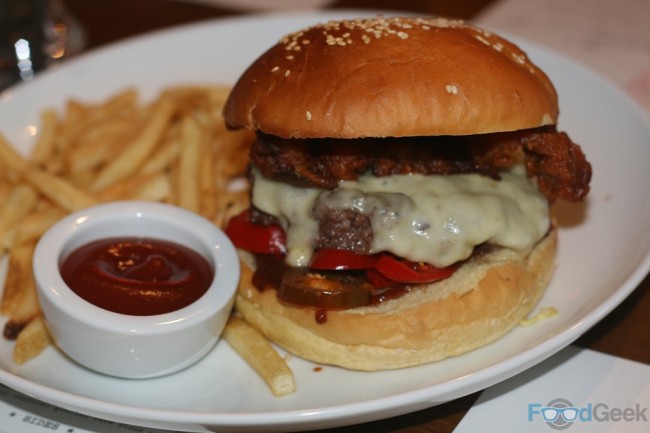 We also tried their 'Nude' Hot Dog, a classic hot dog served simply with ketchup and mustard, although sadly no fried onions.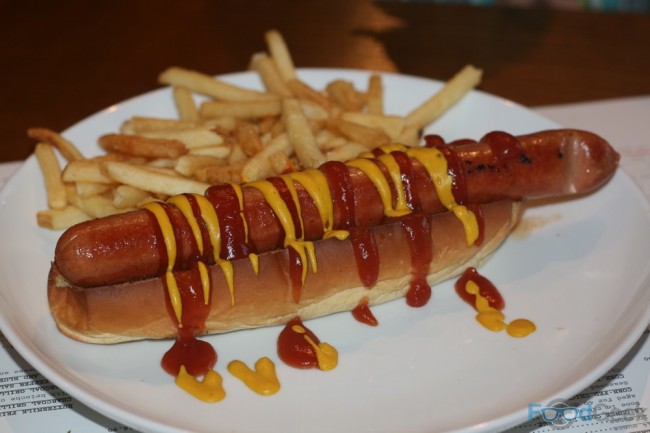 And a burger i'd never tried before, previously called the Solita, now renamed as 'Smokehouse'. It contains smoked brisket chilli, Lancashire cheese, sliced pickles & BBQ sauce.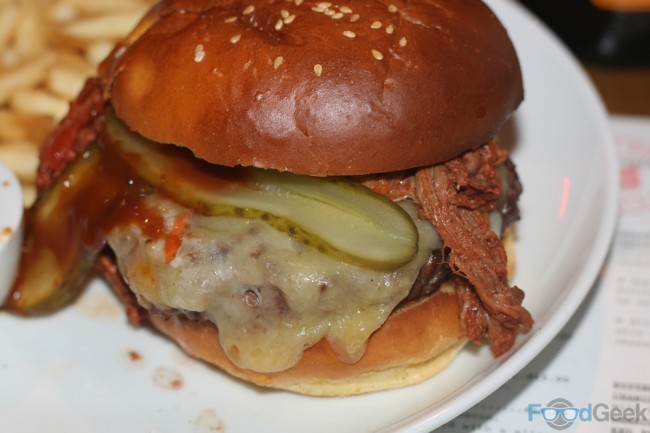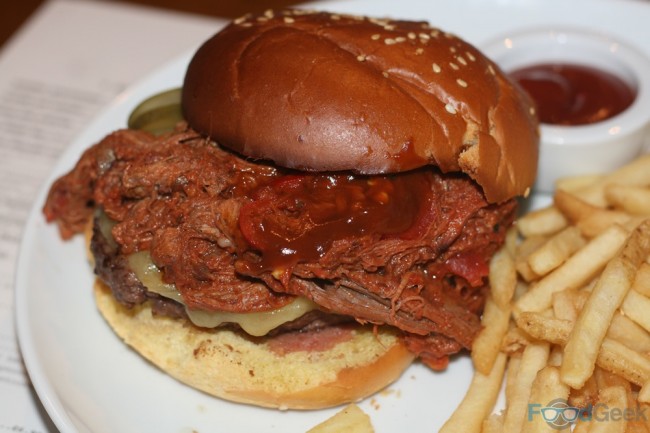 Sadly they had no desserts on the training day but i'll be back for more soon!
The following day at the launch party I got to sample most of the burgers in slider form along with wings and bacon fat popcorn, it's safe to say the food here is as good standard as the NQ, thanks to head chef Jason.
I absolutely love Solita Didsbury, the food is essentially the same as the Northern Quarter but it has a totally different vibe. The building and decor are gorgeous, the staff were amazing on both visits and it just has such a cool vibe.
Date of visit: 16.09.2014 / 17.09.2014 (Party)