It never ceases to amaze me how many offers I get from PR companies to cover things on this little blog – which I write primarily for my own amusement. These days most get deleted immediately but occasionally something grabs my attention.
Like recently when I was contacted on behalf of Premier Inn who've just opened a new hotel in Harrogate, North Yorkshire and invited me to be one of the first to stay there. Although I am genuinely a regular Premier Inn customer it wasn't enough to get me interested, I mean a night in a Premier Inn only costs about £50 usually anyway.
But they went on to say "We'd like you to bring your foodie expertise to the table and experience what would be your opinion worth checking out for your readers and Premier Inn's audience."
I like sharing such experiences and I love Harrogate, but it's been years since I last visited. It's fair to say my tastes have improved considerably since then, the most exciting place I'd eaten at previously was their Wagamama. So it seemed a perfect opportunity to return and see what they have for the foodie I've become.
Initially I'd considered driving to Harrogate but as soon as I realised that the train station is home to 'Harrogate Tap' suddenly travelling by train was the only option. Having fallen in love with both Sheffield Tap and Euston Tap I knew it would be the perfect place to start (and probably end) my Harrogate trip.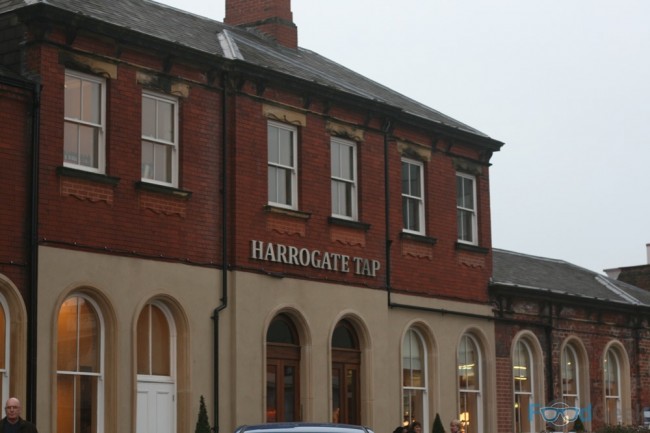 And so it proved to be. Within minutes of getting off the train in the historic 1862 built station – the first in Harrogate to be built of bricks apparently, though I've no idea what they were building them from before, straw? – I was sat in the comfy Tap with a couple of great beers. Quite a few more followed; to be honest, I would've been perfectly happy to sit there for the rest of the day! It's every bit as enjoyable as the other Taps and left me looking forward to the opening of Manchester Tap next year even more than I already was.
Eventually we summoned up the willpower to leave (helped by the fact that we'd tried pretty much all the beers available) and headed to Major Tom's Social for a pizza, and possibly another beer.
Arriving to find it was above a quirky little vintage shop, 'Space'. The place to go for typewriters, vinyl and retro Adidas gear.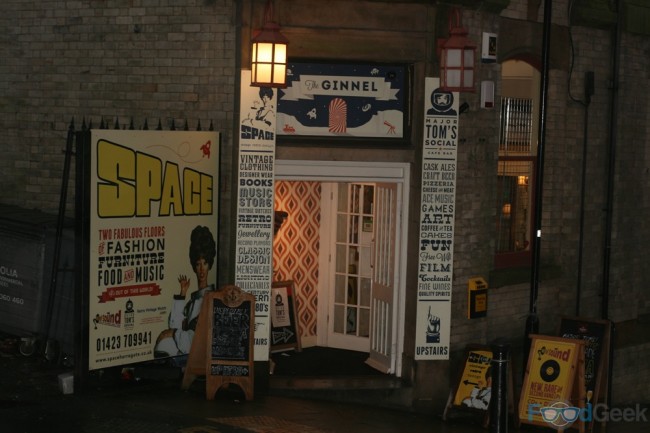 After almost blowing £3k on a full size jukebox we eventually made our way upstairs to Major Tom's Social.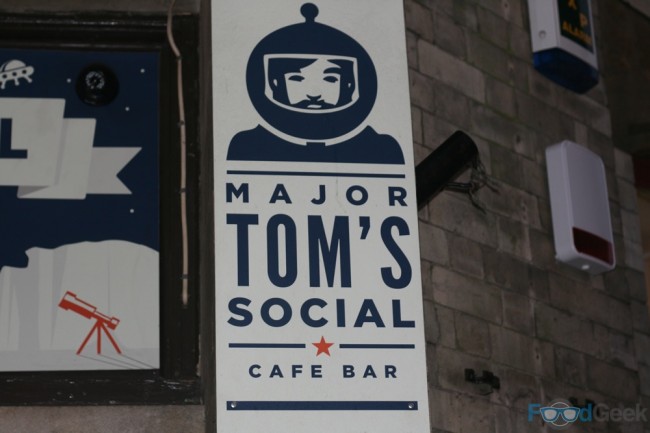 I'd heard Major Tom's did good beer already but what I didn't know was that my visit conveniently coincided with a Brooklyn Brewery Takeover! So I got to enjoy some of my favourite Brooklyn beers as well as try their new Double IPA 'Blast' for the first time.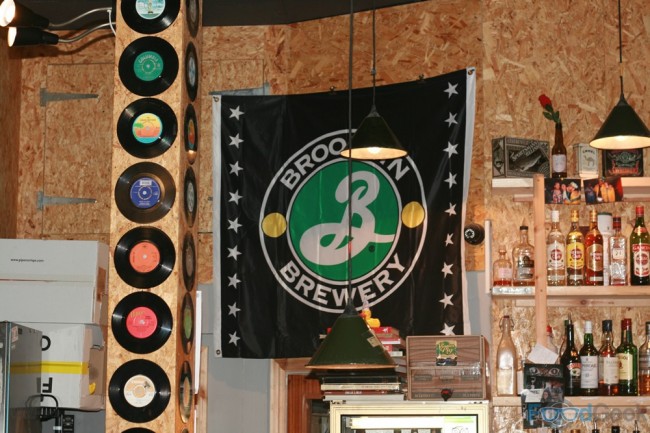 Despite the stone baked pizza being a little under cooked for my liking I loved Major Tom's. It had a great atmosphere, lovely staff and is exactly the sort of place I like to drink. We spent a couple of hours there relaxing and hiding from the cold outside on a comfy couch in the corner with its own heater.
Finally we made it to the Premier Inn. I'll spare you from any sort of 'review' of the hotel. Except to say that I've stayed in literally 100's of Premier Inn's and they're almost always pleasant experiences. This was no exception, as it's brand new the building is in immaculate condition and it's in a very quiet location, yet close to everywhere we planned on visiting.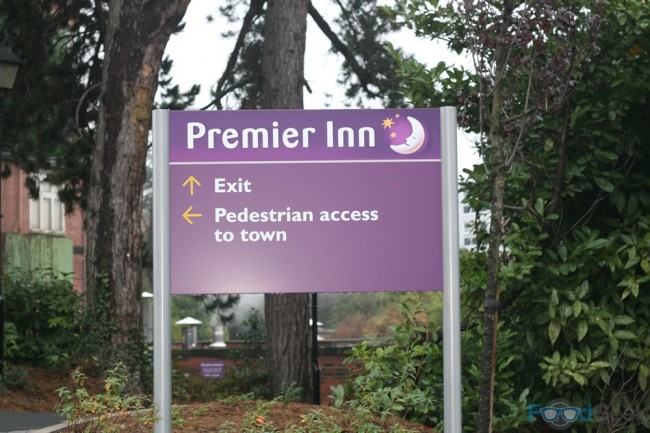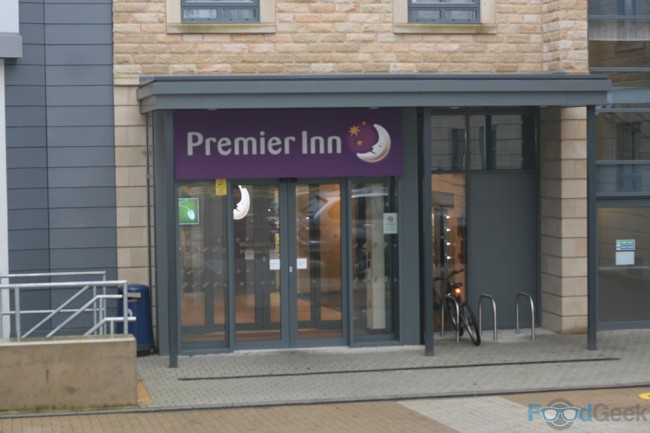 After a well needed power nap we headed back out into the cold, dark night. This time to Baltzersen's, a cafe which at night transforms into Norse, a restaurant influenced by Nordic cuisine.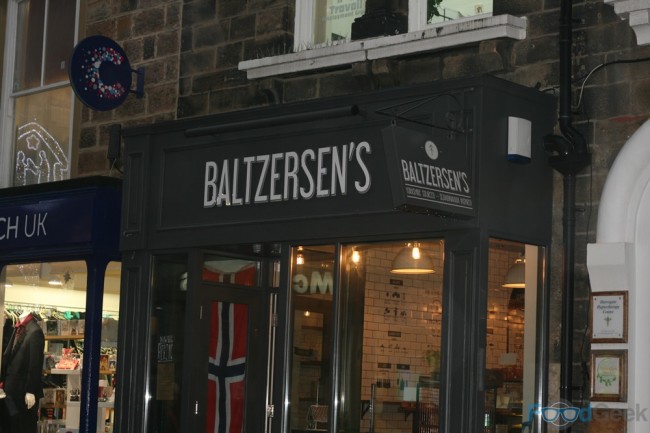 Having eaten at Noma – clearly the inspiration for Norse – and reading a glowing review from Jay Rayner recently I had very high expectations.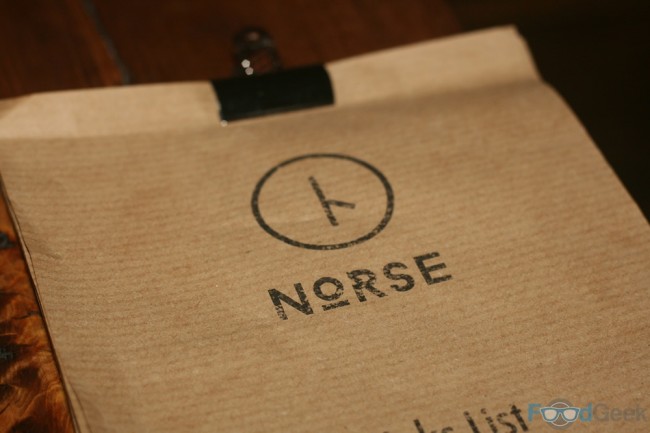 We started with a couple of cocktails; Dirty Beets (Beetroot) and Chipotle Margarita. The beetroot drink was fantastic but the margarita needed much more lime for me.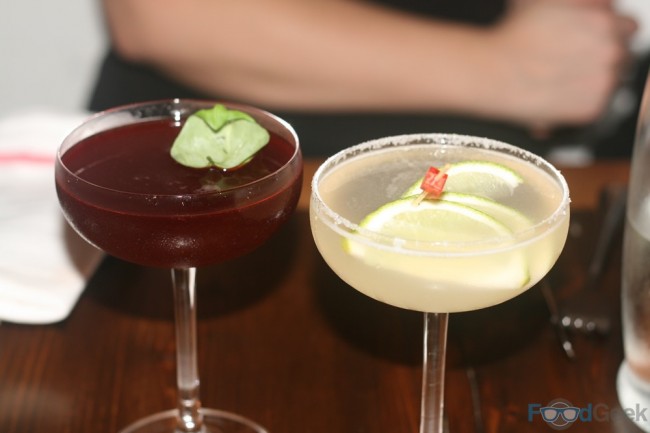 We then moved onto the six course tasting menu. Despite a couple of reservations it was a great meal and an enjoyable evening. Some highlights included a 'Soused Mackerel' dish and 'Globe Artichoke with Pickled Pear & Blue Cheese'. Read a full review time.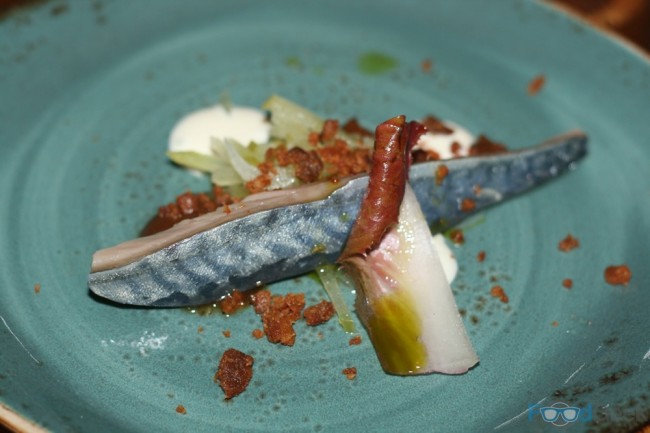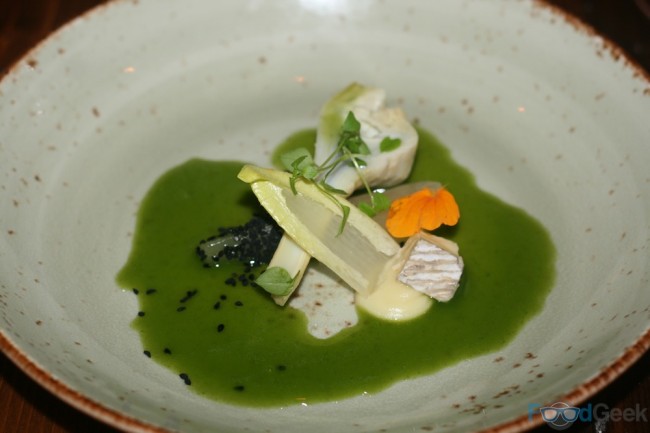 I really loved that they serve a range of craft beers, including form nearby Bad Seed Brewery.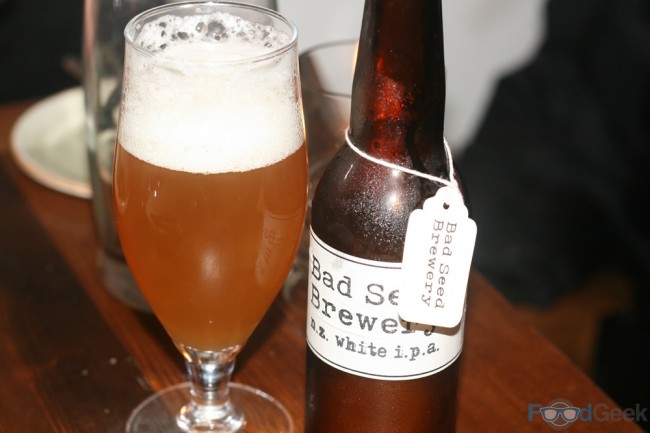 We must have liked the place though as after checking out of the Premier Inn the following day we headed back to Baltzersen's to see what it's like in the day time. The cafe menu looked amazing but we only sampled a savoury pastry and a couple of drinks as we had lunch at Van Zeller booked already.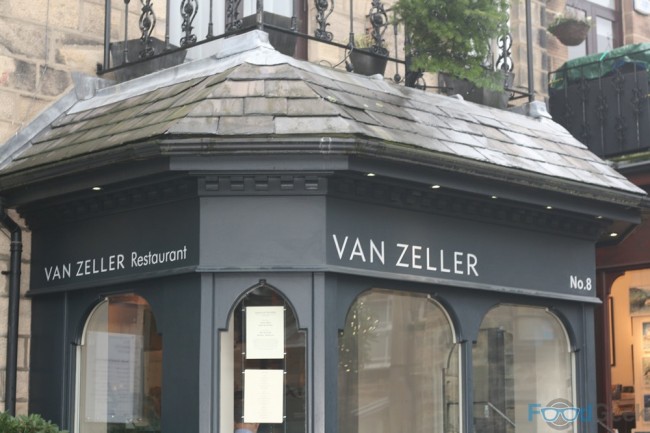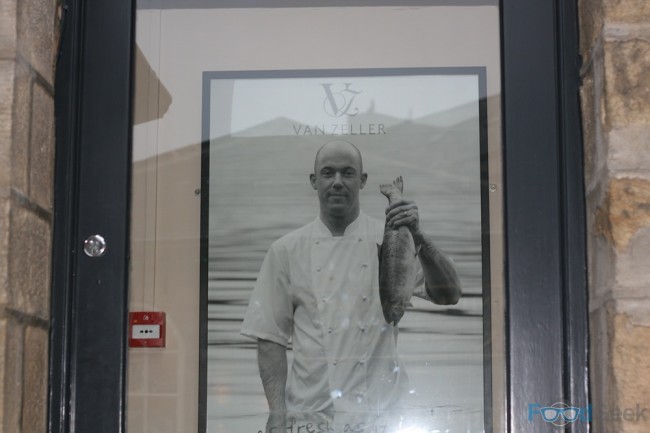 Not learning my lesson at all I had equally high hopes for Van Zeller. Only this time they were far exceeded! We ate from the seven course tasting menu and every single dish was flawless. Again a full review will follow but here are a few of my favourites.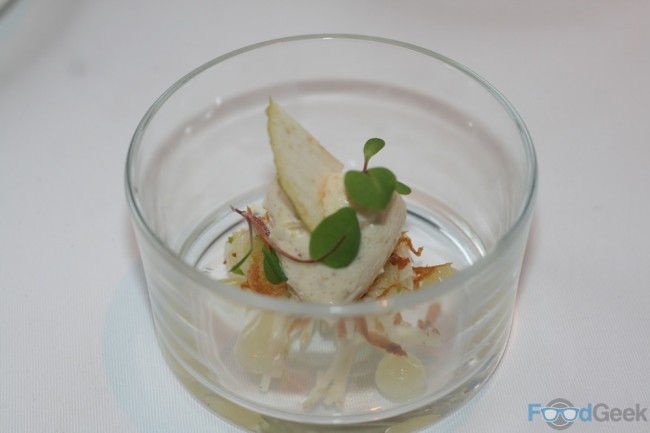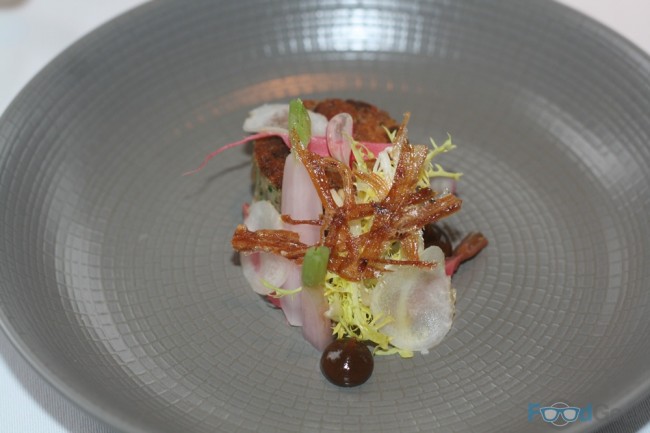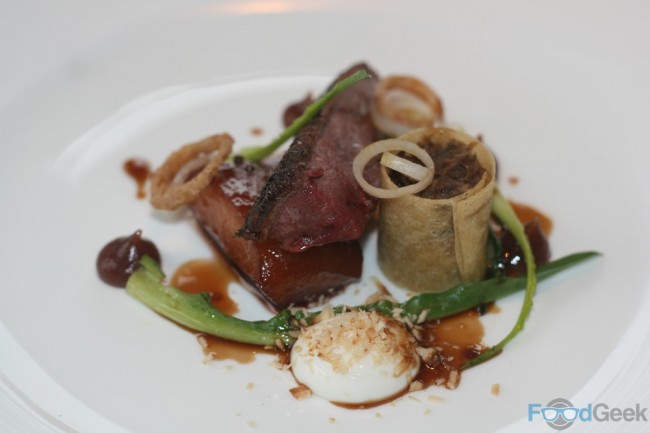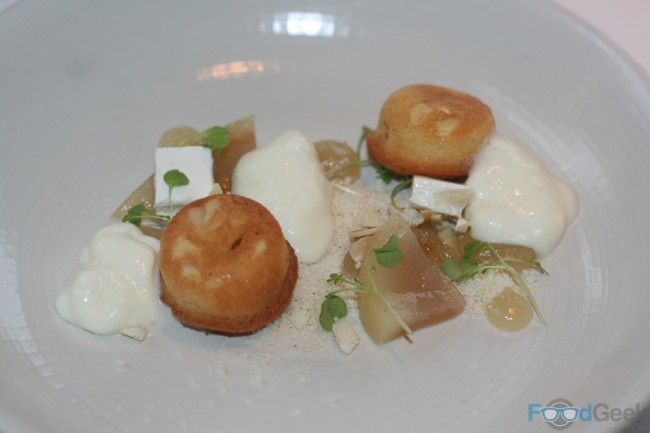 After a stunning meal it was time to head back to the train station, with just enough time to call at Harrogate Tap for one last drink. We were actually only in Harrogate for around 28 hours but in that time we saw, ate and drank more than was probably sensible. But we had so much fun and are already planning to return to eat at Van Zeller in the evening. Of course we'll be travelling by train too.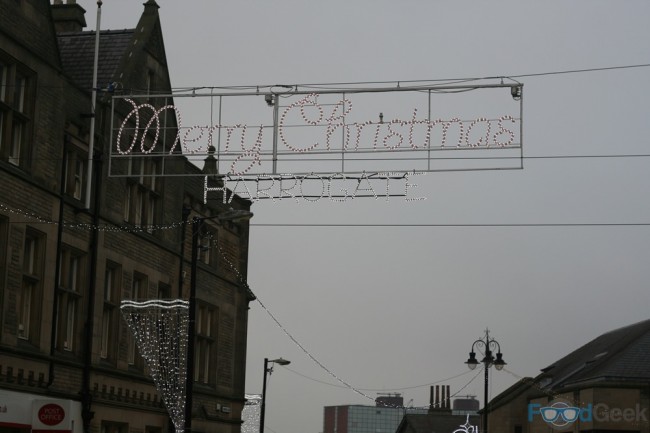 Date of trip: 28.11.2014
Disclaimer: My stay at Premier Inn Harrogate was complimentary for the purposes of this post. I also received some travel expenses but I planned the entire trip, was never told where to visit or what to write and of course, all views are my own.