It's been over three months since I intended to get this 'First Look' of Solita Preston published.
They're pretty fast movers so there's every chance a new Solita has popped up to join it since. (As it happens, there haven't been any more openings but they have announced a couple of new ventures. More on that later).
Solita Preston is the fourth in the ever growing burger place/grill restaurant empire. And the first outside of Greater Manchester, albeit in nearby Lancashire.
I don't know what it looked like inside before. But given it was previously a brasserie run by local celebrity chef Paul Heathcote, I imagine it was quite formal.
But not anymore, it's been given the full Solita treatment.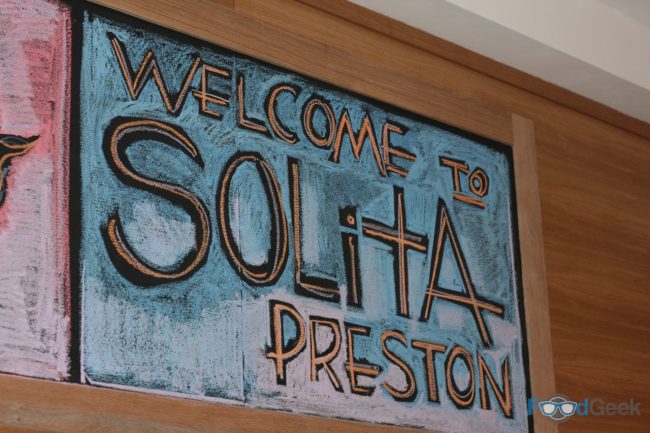 We're talking Stanley Chow artwork, several neons and a vibrant mural featuring some famous Preston faces.
Oh, and a rather colourful graffiti clad cow.
Downstairs is a little calmer and more muted. Much bigger than I expected too.
We took a seat in one of the smart booths.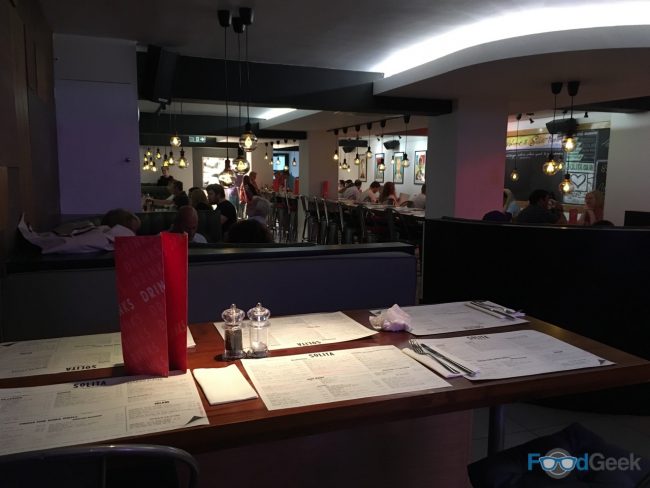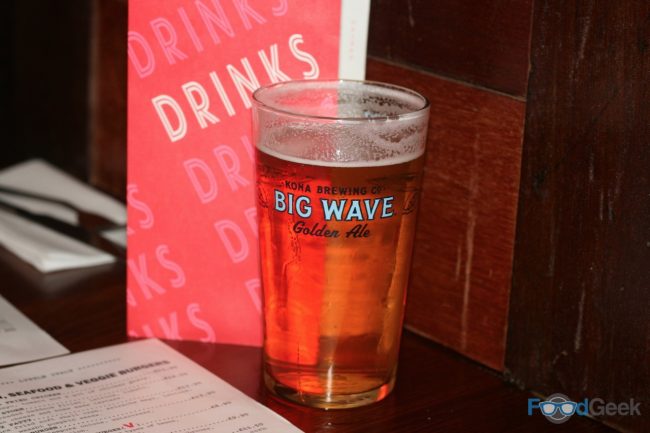 The menu is exactly the same across the four Solita sites.
I understand why they do this from a logistical point of view and it is good to be able to order some old favourites. But I think it might be nice if there were a couple of dishes unique to each venue, to help give them their own identity.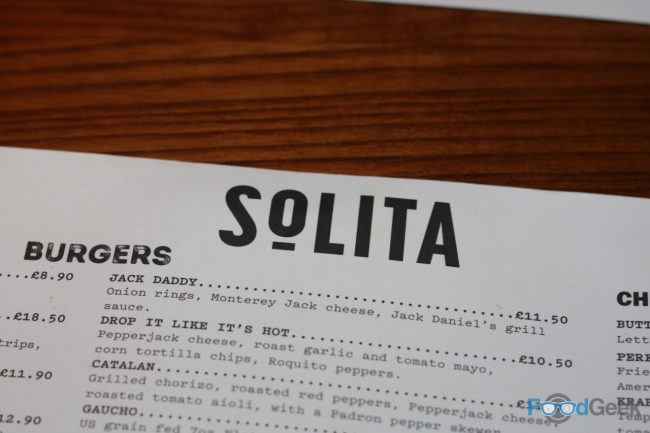 There were a few exciting new additions since my last visit, though.
They've solved one of life's little problems, 'which starters to choose', by providing a sharing platter that includes most of the best.
The 'Solita Sharer' features: Cheeseburger spring rolls, short rib croquettes, Mac 'n' Cheese Balls and Buffalo chicken wings.
Everything looked and tasted exactly as it should. Full marks for consistency.
And the Cheeseburger Spring rolls are still epic.
As the world's biggest avocado fan I had to try the new starter of 'Avocado Dippers'.
In true Solita style, slices of avocado are coated in Panko breadcrumbs and deep fried. Surely cancelling out the many nutritional qualities of this trendy superfood, but they sure taste good.
Solita are rightly famed for their burgers and interesting creations. But they're underrated when it comes to steak.
All of their meat is butchered to their own specifications and aged in house. They even have a viewable ageing room upstairs.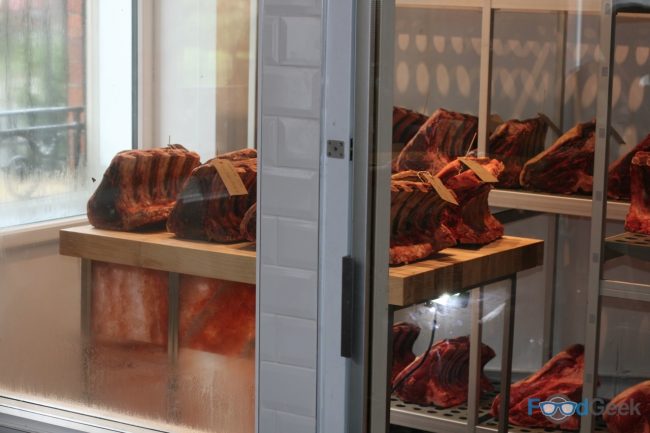 My '14oz Flat Iron Steak', cooked on the Inka Grill, had an amazing charred crust and deep smoky flavour.
It was a touch over the medium-rare I'd requested, but it's easy to forgive during the first few days of the restaurant opening. And besides, it still tasted great.
You can't go to Solita and not eat burgers, though.
Especially not when there's a new one to try. A Mexican burger with a Stone Roses inspired name. 'This Is The Juan' comes with chilli cheese, guacamole, salsa and tortillas. And a skewer with jalapeno poppers and a Padron pepper on top.
It's a good addition to the range, similar to the Catalan with a bit more of a kick.
And an old favourite, the 'Krabby Patty'.
The whole tempura fried soft shell crab never gets dull. Although it's the second time I've ordered it and its been missing the wasabi pumpkin seeds.
Sadly we were far too full for dessert. This was particularly annoying when I noticed a new addition, 'Deep Fried Cookie Dough'.
I did manage to squeeze in a portion of 'Deep Fried Pickles' instead, though.
I've eaten them pretty much every time I've visited any of the other Solita's over the last four years and they're still amongst the best.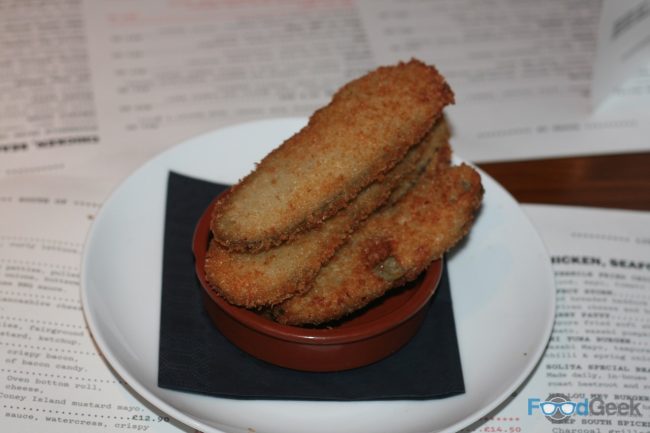 Despite a few minor issues – to be expected during a soft launch period – there was more than enough to suggest Solita will be a hit in Preston.
They've well and truly nailed the decor and vibe by now. Prestwich is still my favourite visually but Preston is more of the same.
The food is consistent across the four sites too, even in the first few weeks at Preston which is a credit to the team.
As I mentioned at the start the Solita empire continues to grow. Since opening in Preston they've announced a couple of new ventures. A wood fired pizza place next door to Solita Prestwich and a Czech Beer Hall behind their flagship Northern Quarter branch.
Both are very different concepts to the current restaurants, of course. It can't be long before Solita Five is on the cards. But where will it be?
Date of visit: 25.07.2016
Disclaimer: As part of the 'soft launch' period I wasn't asked to pay on this occasion. However, as regular readers will know I have been a happy paying customer at Solita on many occasions. And I'll be back for my deep fried cookie dough soon.
Follow @FoodGeekUK