Yesterday saw the third annual Northern Quarter Takeover, a huge street party on the streets of Manchesters cool Northern Quarter district.
Most of the roads within the NQ were closed and though entry was free it was limited and once full a strict one in one out policy was in operation. There were fun fairs, DJs, outdoor bars and of course plenty of great food on offer.
I started off at my favourite NQ restaurant SoLita who were holding their second 'SoLita In The Street' event. With big name DJs, special cocktails, food at discount prices and a hot wing challenge judged by Great British Menu winning chef Aiden Byrne that I would be bravely stupidly taking part in later.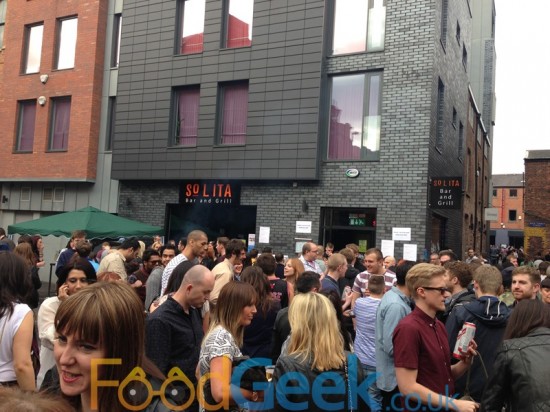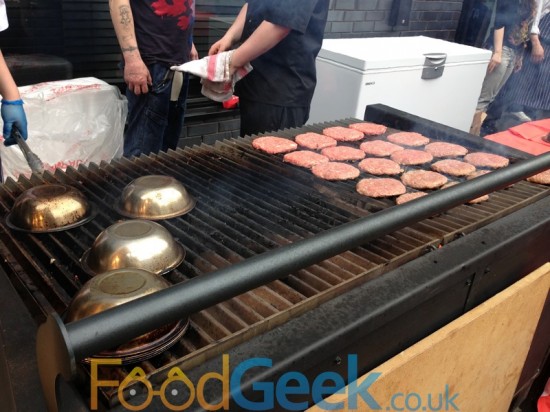 The challenge was approaching and I needed something to line my stomach, the burgers cooking over charcoal on the outdoor INKA grill smelled amazing but I felt the cheesy, saucy, meaty goodness of the Parmo I'd enjoyed last week would be more suitable. Although it looks even less appealing than usual served in a styrofoam box and eaten with a plastic knife and fork it tasted just as good and was exactly what I needed, a bargain at just £4.50. I did miss the gorgeous garlic mayo though.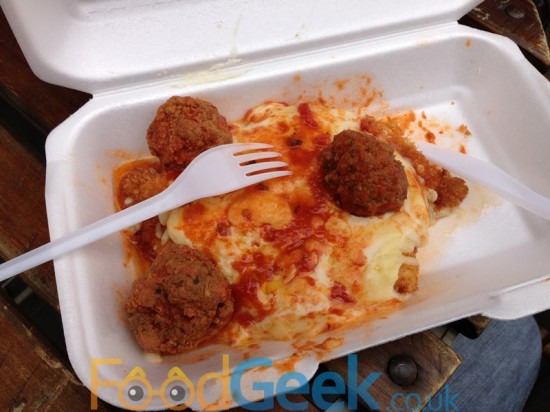 After a short delay during which I was getting more and more nervous the Hot Wing Challenge finally started. It went well and I won! I think that's worthy of it's own post so you can read about it here.
After completing the challenge I couldn't do much except stand around in a daze and slurp my milk. Eventually I decided I needed something else to eat but couldn't face any more meat so went for a walk to see what else was on offer.
The whole Northern Quarter was absolutely rocking and every street was packed. It wasn't even 4pm but huge queues had formed outside waiting for somebody to give up their spot inside.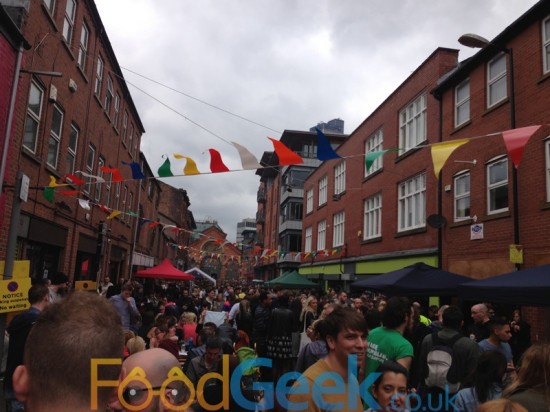 We stumbled upon 'Sugar Daddy' where we ate 2 cupcakes, Oreo and Lemon & Ginger. Both were delicious.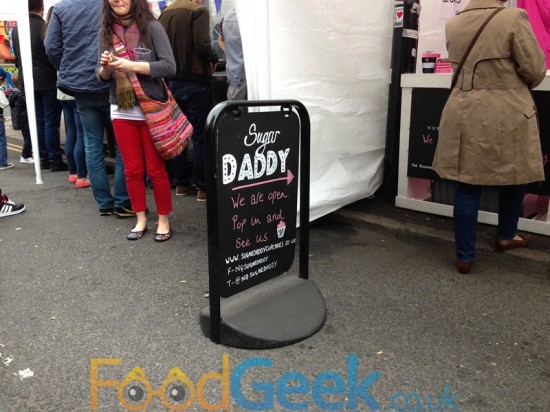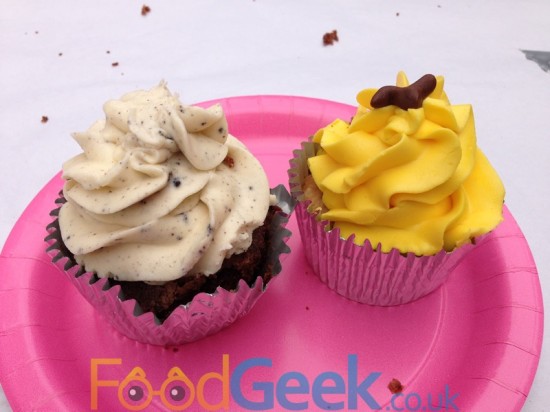 Feeling fully recovered it was time for cocktails so we headed over to our favourite cocktail bar Apotheca who were serving a small but fun selection from an outdoor bar for just £6 each including one of my favourites 'Oriental Blossom' containing gin, lychee liqueur & green tea.
The queue for Almost Famous was even more ridiculous than usual, a shame as I'd heard that they were serving 'Dead Elvis' burgers, a cheeseburger with a Krispy Kreme doughnut instead of a bun! I've seen them on Man Vs Food and always wanted to try one, not enough to queue for 45minutes though. Thankfully they had a separate queue for drinks so I was able to get a 'Bitch Juice' that I'd enjoyed in the restaurant, I found the cocktail umbrella slightly more tolerable than the glow sticks it's usually served with. *Edit* Days later I found out that the Krispy Kreme burgers were only being served 'UPSTAIRS' and not from the street stall, I'm so glad I didn't join that queue!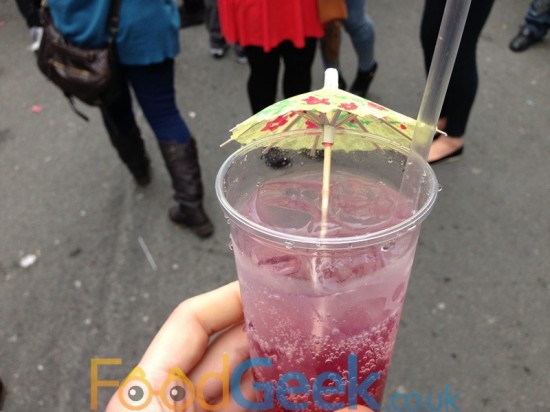 After a few more drinks, including free shots of whiskey and honey water being handed out by kind ladies we headed back to SoLita which was absolutely rammed by this point, the latest DJ 'Freddie Neal' was rocking the place and looked suspiciously like SoLita's very own Simon.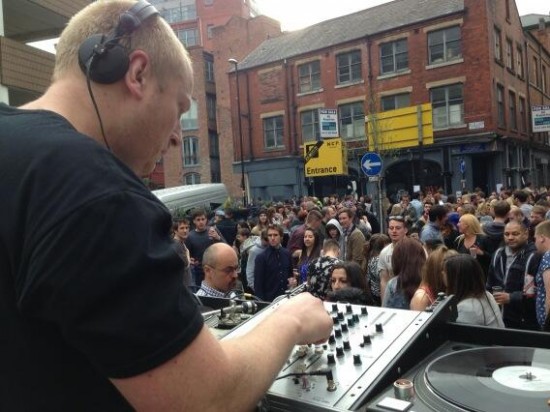 I can't be around SoLita for too long without eating, especially when Big Mancs were being sold almost half price! Other than lacking a bit of seasoning and the sesame seed glaze being a bit rushed they were almost as good as the full price restaurant version.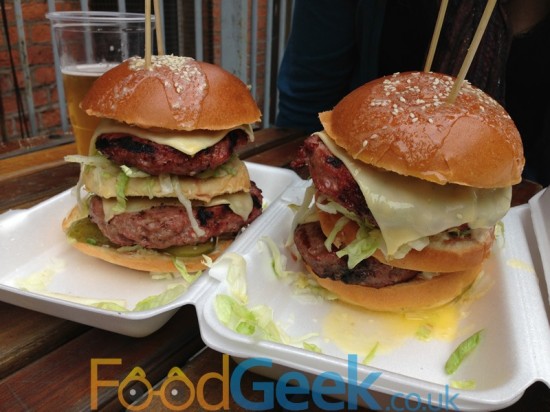 The queue to get in was growing, not many people got inside because nobody was leaving!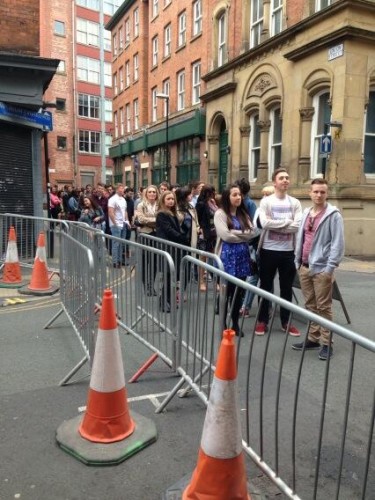 Many of them gave up queuing and took to the roof of the NCP car park opposite! They'd have had plenty of room to dance and a great view but probably missing the food and drink.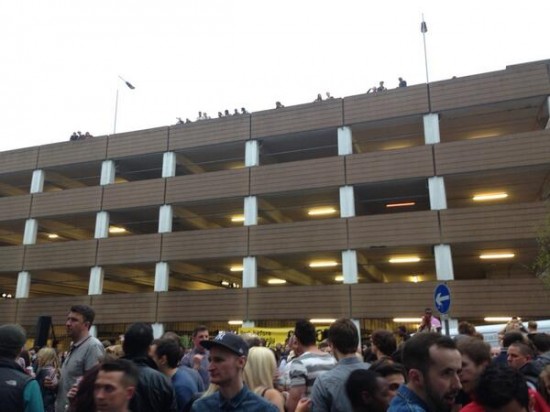 Eventually the party wound down, we'd had an amazing day with great food, drinks, events and the vibe was unbelievably good. Everywhere played their part, particularly SoLita, all that was missing was the sun, in typical Manchester style it was cloudy and grey for most of the day but it didn't stop anybody enjoying themselves. Hopefully we'll be back again for more of the same next year!