*SoLita SUMMER MENU REVIEWED HERE!*
It's no secret that I'm a huge fan of SoLiTA in Manchesters Northern Quarter. Looking back through my posts you'll notice that I've eaten my way through most of the menu and many specials. Since opening last July they've been constantly changing and developing the menu, consistently surprising me with bigger, better and often stranger ideas.
Their first birthday is fast approaching and part of the celebrations sees the opening of an updated basement dining area to seat 60 with some lovely looking booths.
Furthermore, this past Tuesday saw the launch of their brand new summer menu. I've been following the development of the new menu closely and was lucky enough to receive preview copies a few weeks ago, it's now finalised and I think it's fair to say that Manchester is in for a treat!
I had hoped this post would be in the 'Reviews' rather than 'News' section but unfortunately I'm not able to get there and try it myself until next week. That doesn't mean you can't though!
There are a few casualties from the previous menu including; bacon jam, hush puppies, salt cod balls & Inka grilled veg. Sad times, but more than made up for by some amazing sounding new dishes such as:
• Seafood starters – including beer boiled shrimp cooked in Sam Adam's ale served with 'dirty butter' and Maryland Crab cakes served with SoLiTA 'Big Manc' sauce.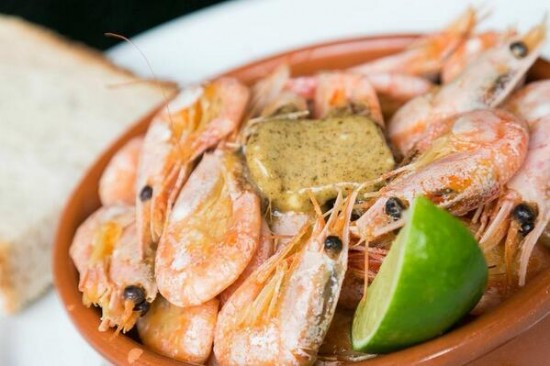 • A new offal dish of 'Crispy fried chicken livers with neck bone gravy'.
• 'Wings n things' – an exciting mix of heats and flavours with the 'Cry for help' hot wings only for 'the very brave'. (I think I'm  brave enough after winning the hot wing challenge).
• For the health conscious, a range of 4 salads including: 'Black and Blue' with mixed leaves, charcoal grilled rare steak and Italian blue cheese and 'Fennel, heritage tomato and blood orange salad'.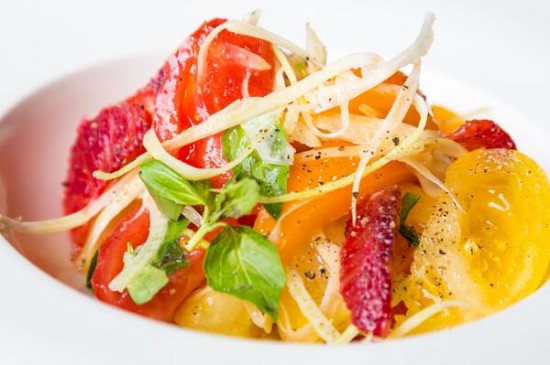 • There's even a few new dishes for those pesky vegetarians! Such as 'Lucky 7' – a seven ingredient layered dip served with blue corn tortilla and 'Eggplant fritters with a garlic marinara sauce'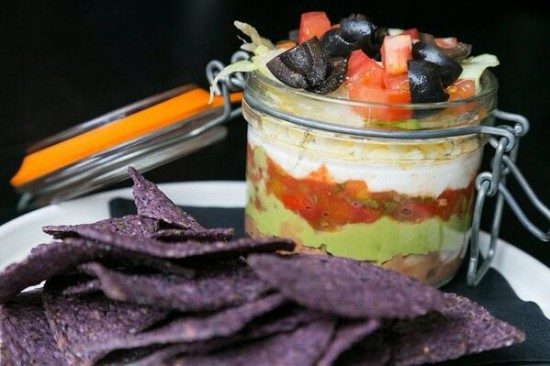 • SoLita is most famous for it's grill menu though, their steaks and burgers are all now crafted from grass-fed Dexter cattle, dry aged on the bone for a minimum of thirty five days. There are of course exciting new additions here too. Burgers such as the simple but stunning 'SoLita' and the returning heart attack inducing special: 'One In A Lifetime'.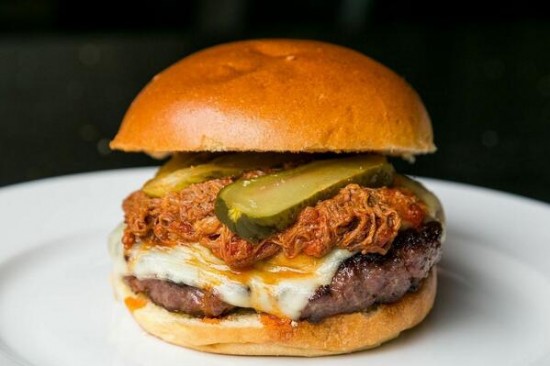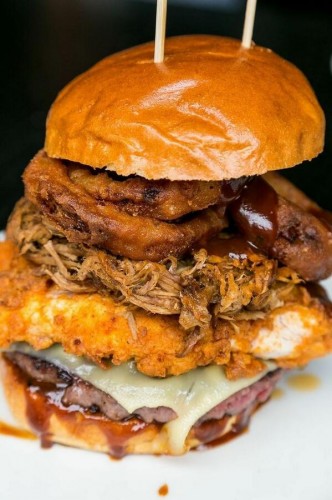 But the standout dish might just be the 'Charcoal grilled 24 ounce New York strip steak for 2'.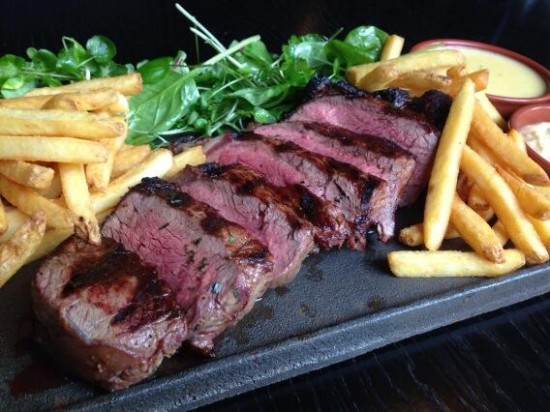 • Finally they're introducing probably the UK's first 'DIY tartare' with steak and tuna options. Diners will be brought the ingredients of these classic dishes to their table on a bespoke platter and will be able to season and mix the dish to their own taste. Personally, it doesn't sound like my idea of fun, I go out to be looked after not to do anything myself but I feel the same about the DIY cocktails at Southern Eleven yet they're hugely popular so I've no doubt this will be too.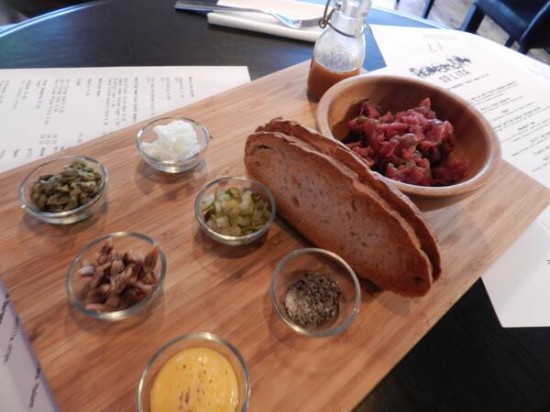 So there you go, just a sneak peek of what is on offer. Hopefully by this time next week i'll have eaten many of these dishes and will be posting a proper review. In the meantime you can view the full menu here and if you go before me let me know what you think. Be aware that i'll be insanely jealous and possibly hate you forever though!
* As I'm sure you'll have realised, I didn't take any of these stunning photographs. They were all shot officially for SoLiTa by the very talented Carl Sukonik *