People who know me now will find this hard to believe but until a couple of years ago I really wasn't much of a gin drinker. In fact, I only got my first bottle at home last year. Since then though I can't stop drinking the stuff, I've made some fabulous gin based cocktails and it's now one of my favourite spirits.
So when I was invited to attend a 'Gin Masterclass' at Lock 91 on Deansgate I jumped at the chance. The event was run by drinks expert Dave, better known as 'Drinks Enthusiast'.
As it was my Mum who introduced me to gin, and she loves it even more than I do, I thought it only right that I take her with me.
Lock 91 is located on Deansgate locks in an early 19th Century lock keepers cottage. We arrived slightly late and rushed downstairs just in time as Dave (Drinks Enthusiast) was about to start.
He began with a brief history of gin, from it's invention in the 17th century to the negative effects it hand on UK death rates and the riots caused by the 'Gin Act' imposed by the Government in 1736. He went on to speak about the different ways in which gin is made before introducing the four brands of gin that we'd be tasting.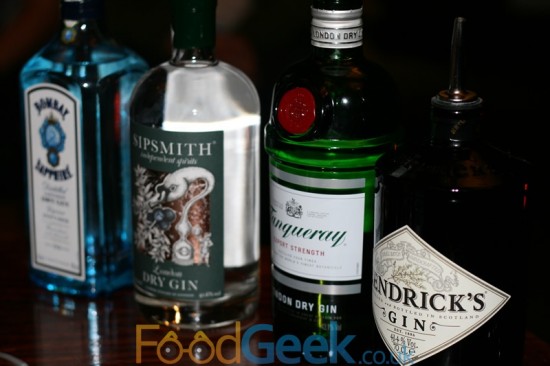 Of the four, I'd only knowingly tasted Bombay Sapphire so was looking forward to trying the others, particularly Hendricks.
We received a small shot of each gin to drink neat and tried to identify the different flavours. I failed miserably at this initially but found myself getting better at it each time.
After tasting and discussing each gin, the Lock 91 team brought us four cocktails, each made with a different type of gin.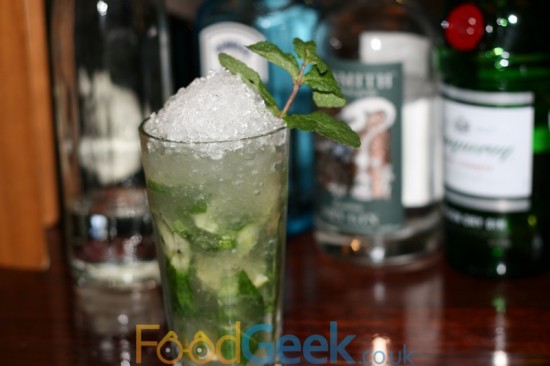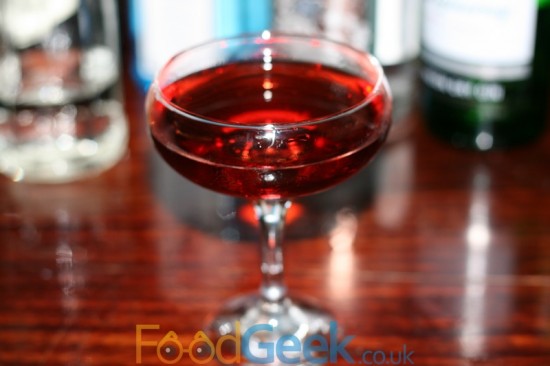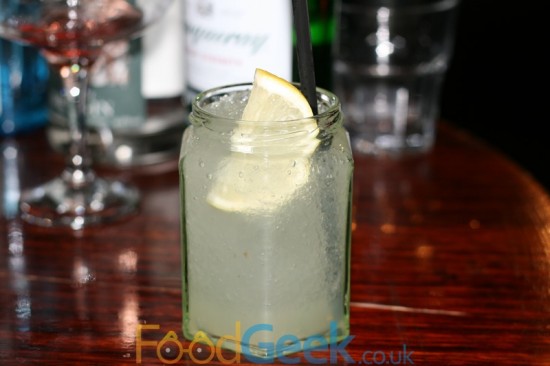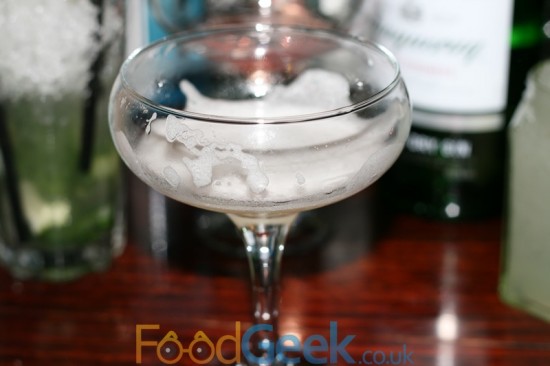 They were all excellent and very enjoyable. I'd happily order any of them but as a Mojito lover I really liked the twist on the classic Cuban cocktail using Hendricks gin instead of rum. As you can see from the photo I enjoyed the Bombay Sapphire creation so much that I drank most of it before remembering to snap it.
The Gin Masterclass was a lot of fun but also very informative. I learnt a lot and enjoyed Dave's relaxed teaching style, he lived up to his name as he clearly is as enthusiastic as he is knowledgable.
I really liked Lock 91 too, I'd been before but not since they reopened in the current guise last August. The building is beautiful and there was a great vibe in the main bar upstairs something I wouldn't say about most places on Deansgate locks.
There are plans for similar nights based on other spirits in future, starting with probably my favourite – rum – at the end of November which i'll hopefully be attending.
Date of visit: 29.10.2013
Disclaimer: I was invited to this Gin Masterclass and not asked to pay. As ever, this has no effect on my review which is honest & genuine. I'd be very happy to pay for future events.