I've been to many supper clubs over the past nine months but none more regularly than the 'Drunken Butcher's' aka Iain Devine. His food is always fantastic and he somehow keeps coming up with new, interesting concepts.
Most recently I attended his American themed 'Deep South Feast' but before that there was the aptly named 'Let's Have A Meating'.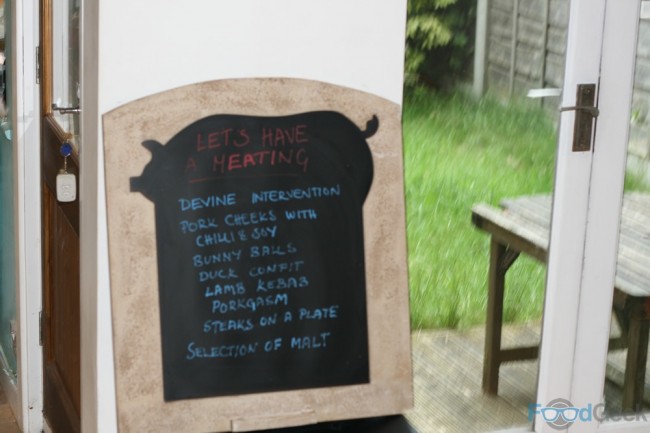 In preparation for the huge amounts of meat to come we started with his regular 'Devine Intervention' cocktail; homemade red fruit whiskey, bitters and fizz.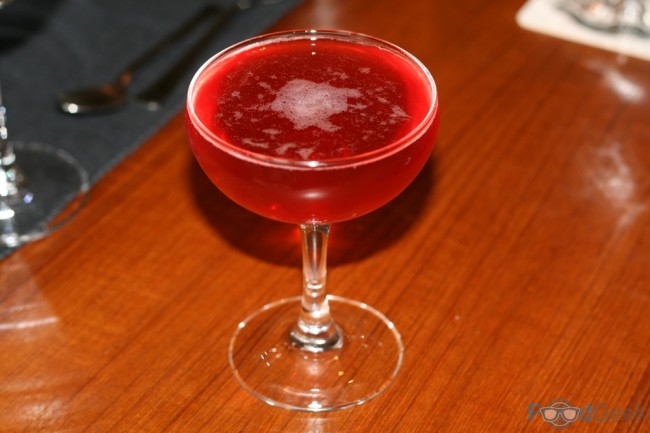 Then came the food, first up a board of  deep fried 'Bunny Balls' and 'Chilli & Soy Pork Cheeks', described by Iain as 'Canapés'. This despite the fact the balls were the size of my fist! The cheeks were incredibly succulent with a deep umami flavour whilst the shredded rabbit meat in the crispy breadcrumbed balls was delicious but a little on the dry side, this was compensated for by the unctuous spicy mayo though, together they were heaven. I'd eaten these bunny balls before at 'On The Game' where they looked pretty drizzled with the spicy mayo but there just wasn't enough of it. So it was great to see Iain had taken my advice and provided pots of the stuff for dunking this time! Much improved, naturally.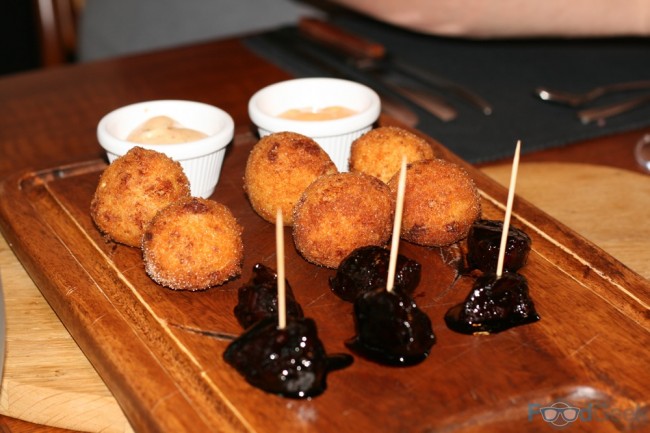 The next course 'Confit Duck' was a delicately plated salad with flavours to match. Generous chunks of soft, shredded confit duck mixed with green beans and feta, topped with crispy duck skin then drizzled with honey. It was a touch sweet for my liking, i'd probably hit it with a bit more acidity, perhaps citrus too but it was still a beautiful plate of food which I happily demolished. I'm pretty sure I've never eaten duck with feta before and I don't know why, it really works! The whole thing was a slightly unusual but very enjoyable combination of flavours and textures.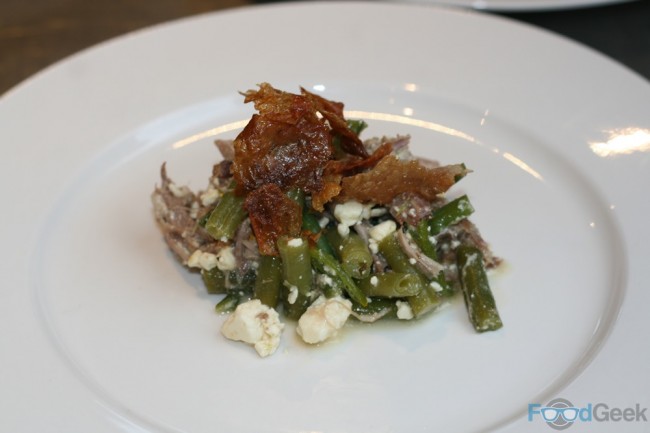 The 'Lamb Kebab' was a homage to the take out classic but oh so much better. The lamb was the star of the show, it had so much flavour having been minced from a quality cut of shoulder and being very heavily browned. Served with a variety of accompaniments including tomatoes, cucumber, lettuce, chilli sauce & garlic mayo. One of the things I love the most about Iain's food is the attention to detail, both the tomatoes and cucumbers had been skinned and deseeded, something which I know makes for a more pleasant experience but i'd never dream of doing myself. I wouldn't be surprised if I never eat a better kebab than this.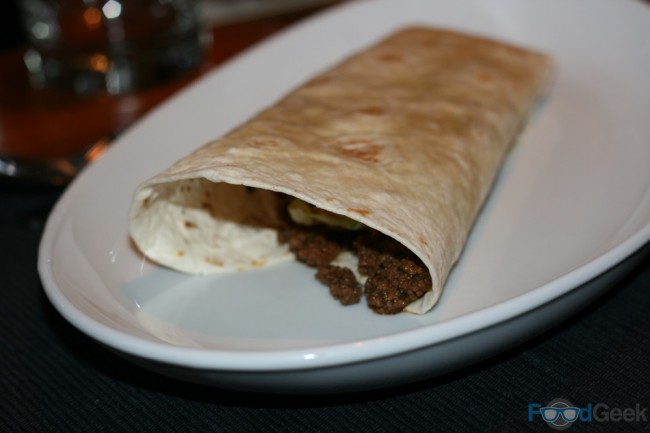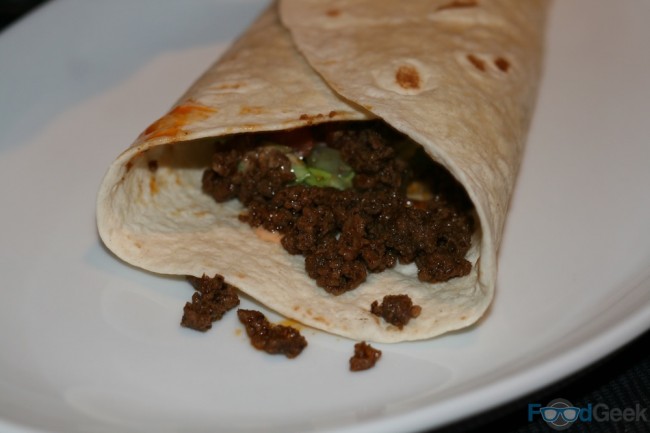 Iain is quite fond of a pun as you may have noticed, I often wonder which comes first, the dish or the name? I'm guessing 'Steaks On A Plate' is a reference to the Samuel L Jackson movie involving deadly snakes on a plane. Whatever the inspiration it was a meat lovers dream. Three different cuts of perfectly cooked steak; hanger, rump & sirloin in a rich and meaty sauce.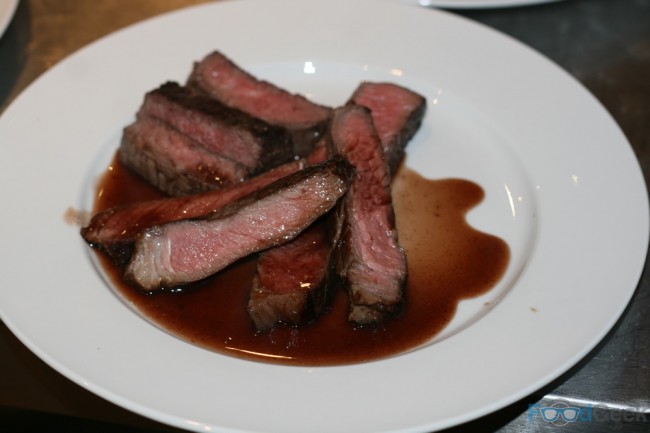 Served with triple cooked chips, the best I've had anywhere outside their birthplace at The Hind's Head.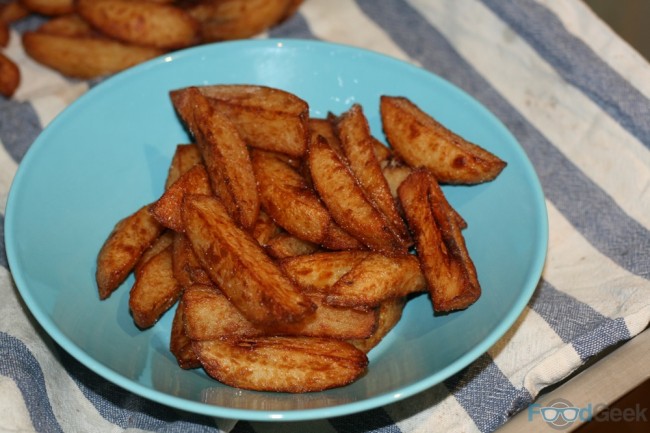 'Porkstravagansa' was exactly that, a celebration of all things piggie. Diced leg of pork braised with mustard, pan-roasted pork fillet, sous vide pork belly, black pudding and the most amazing crackling with a thick, richly flavoured pork gravy. Oh, and a carrot.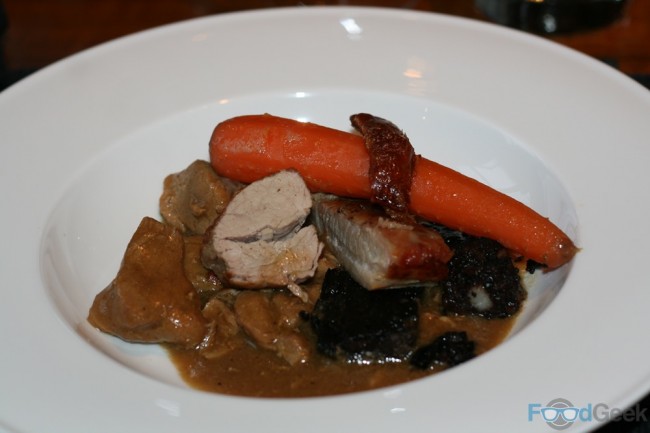 When he's not supper clubbing Iain leads a double life as a Soreen employee. He's often seen handing out samples to his guests but on this occasion the squidgy malt loaf even made it on to the menu. 'A Taste Of Malt' consisted of 3 different types of Soreen spread with whiskey butter, topped with whiskey ice cream and served with a shot of whiskey on the side. I must admit I'm not the biggest Soreen fan but it's certainly improved by whiskey butter and ice cream!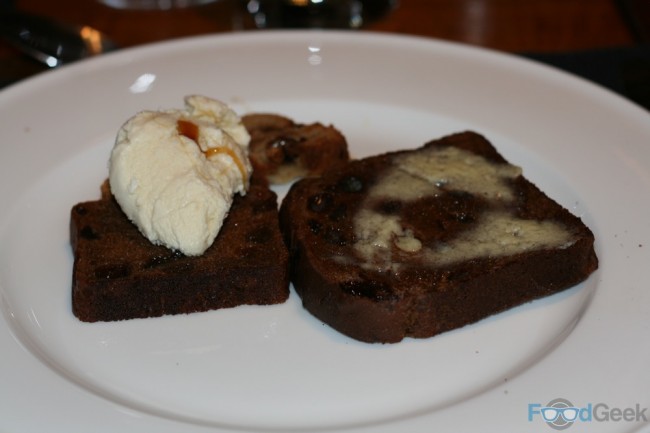 I honestly don't think i'll ever get bored of eating Iain's food, the standard is better than many restaurants in the city yet it's far better value than most. Then there is the company, sitting around the table at various supper clubs I've met some lovely people, many of which I now consider friends. Plus it's BYO (Bring Your Own) meaning I can spend less on better wine/beers than most places are offering.
Date of visit: 30.05.2014