What you're about to read may just be the most pointless restaurant 'review' ever written.
As no more than a week after my visit to Cuckoo in Prestwich it was announced that top chef Mary-Ellen McTague would be taking over the kitchen for a three-month residency.
Just as well really as I wasn't overly impressed with the food at the time. But I've no doubt Mary-Ellen will have that well and truly sorted out and there was plenty more to love about the place.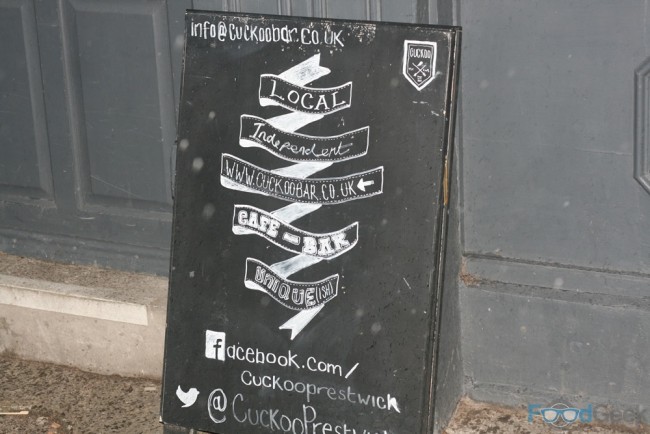 Perhaps it just wasn't my day; we only ended up at Cuckoo in the first place because our reservation at the Parkers Arms was cancelled due to severe flooding.
We decided that what we needed to cheer ourselves up was: good cheese, good beer and good cake.
Cuckoo – a relatively new, quirky little bar/café – seemed like the ideal place for all three.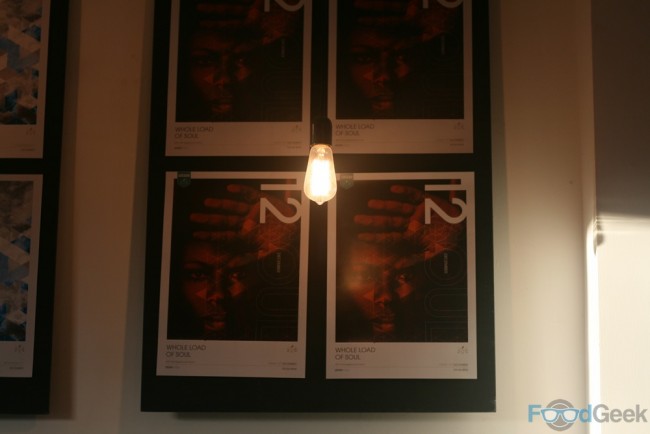 I'd heard great things about the cheeseboard; in fact, it was the main reason we chose to eat there. Disappointingly, cheese was the only thing on the menu that was unavailable.
Instead we went for a couple of variations of 'Sliders'. For something so simple and in a relatively empty restaurant they took rather a long time to arrive, at least 45 minutes. Sadly, they weren't worth the wait.
'Moroccan Chickpea Sliders' were fairly tasty but very dry, they were crying out for a huge dollop of sauce.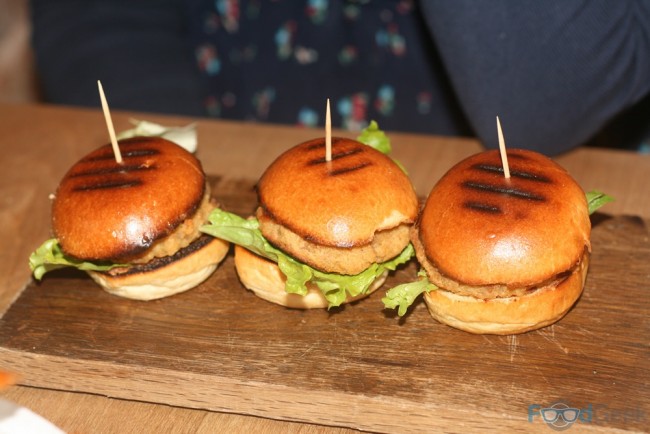 It was a similar story with the 'Aberdeen Angus Sliders'; overcooked meat and a lack of sauce meant it was all very dry again. They were lacking the 'optional' cheese I'd requested too which didn't help.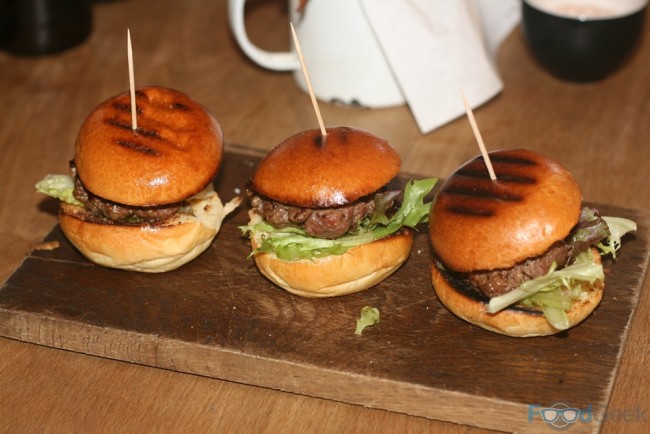 'Sweet Potato Fries' were much better though. Hot, crisp and well seasoned, served with a lovely, spicy Harissa sauce.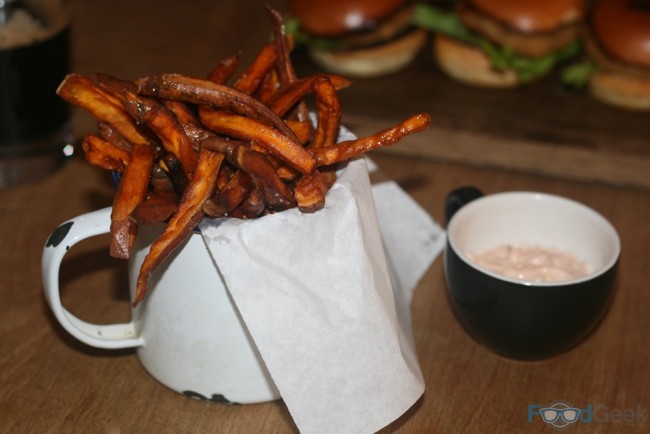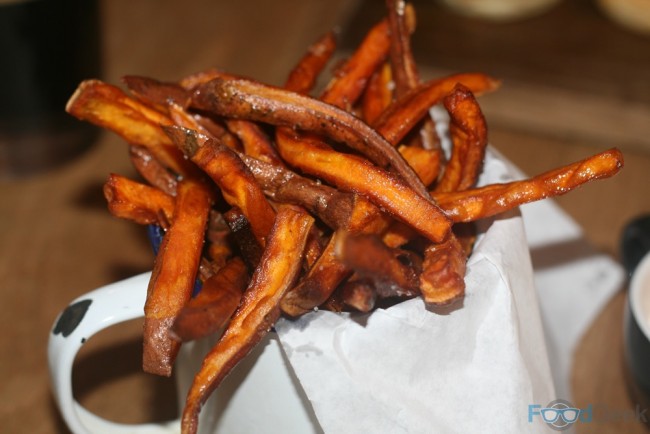 Despite the underwhelming sliders we couldn't resist ordering cake. A wise decision, as they were fantastic. One of the moistest, tastiest carrot cakes I've ever eaten (there have been many).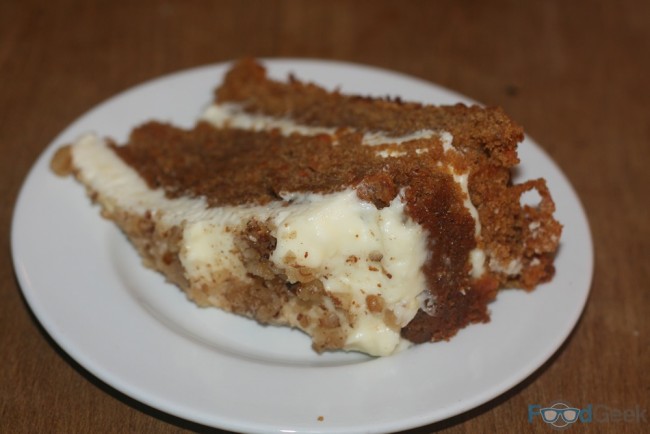 And better still, a 'Chocolate & Peanut Butter Cake'. Rich, gooey chocolatey cake, topped with a gorgeous, smooth peanut butter cream.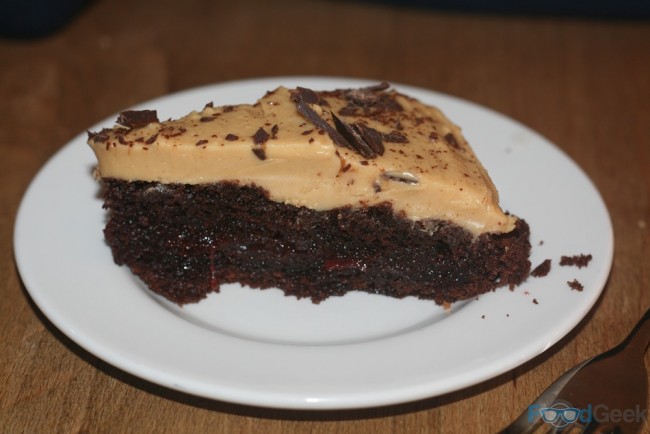 Although we didn't get the cheese we wanted we did get two of the three on our wish list, as along with the fantastic cake Cuckoo also have some brilliant craft beers.
Including a range brewed specifically for Cuckoo by tiny Preswtich based microbrewery Five-Oh Brew Co, run by Jamie Hancock, a former Port Street Beer House and current Beermoth employee.
Each batch is unique and consists of just 50 bottles. I loved 'Cuckoo #22', a super hoppy New Zealand IPA and especially 'Cuckoo #21' a smooth, rich Chocolate Digestive Stout, brewed with actual chocolate biscuits!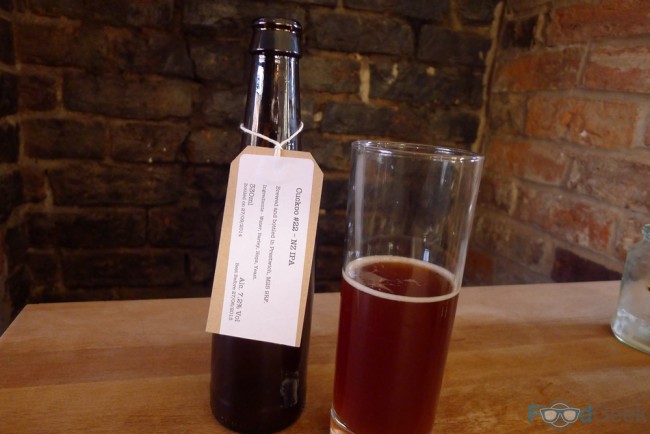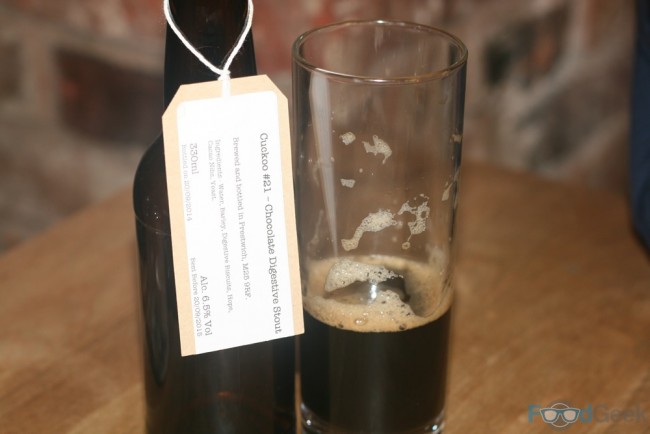 After waiting 45 minutes for mediocre food I the chances of me returning to Cuckoo were slim.
But I really liked the look and feel of the place, plus the cakes and beers had restored my faith so I was already considering whether to give them another chance.
But the news that Mary-Ellen is now in the kitchen not only makes most of this review completely pointless, it's also a perfect reason to return. It should help to fill the void left by the closure of Aumbry; ironically, the site of the former fine dining restaurant now being turned into the third Solita is just around the corner.
Date of visit: 10.01.2015