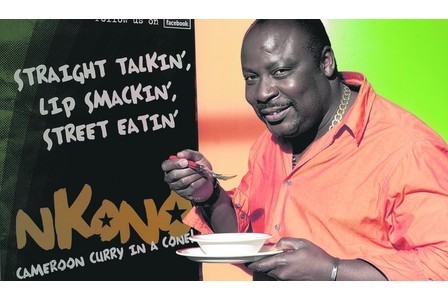 I've spent a lot of time at Bolton Market's new Lifestyle Hall since it opened in January. Admittedly most of it has been at the brilliant micro-bar 'Great Ale, Year Round'. During almost every visit I've encountered the larger than life character that is Alain Job.
Alain runs 'Nkono', a stall serving authentic African food and he's not afraid to shout about it. He can often be heard 'encouraging' passers-by to try his food and has grabbed me on a couple of occasions to tempt me with samples of his dishes. I've been promising to pay him a visit and eat his food properly for weeks. So when Dan, owner of Great Ale suggested we grab lunch from Nkono during a recent business meeting I jumped at the chance.
Regular readers will be surprised to hear that I only ordered one thing! I know, please don't judge me. In my defence this was a business meeting remember, also Dan was paying so I didn't want to abuse his generosity.
Thankfully I chose well as the 'Oxtail Stew' was fantastic. A rich, thick sauce packed  with deep spicy flavours, enhanced further by the delicious, hot chilli sauce on top. The meat also extremely flavoursome and ridiculously tender, quite literally falling off the bones, just as well as I was worried about being able to eat with just a plastic fork! Served with a tasty 'Jollof' rice, which i'm not familiar with but I think is cooked with onions, tomato and possibly red pepper.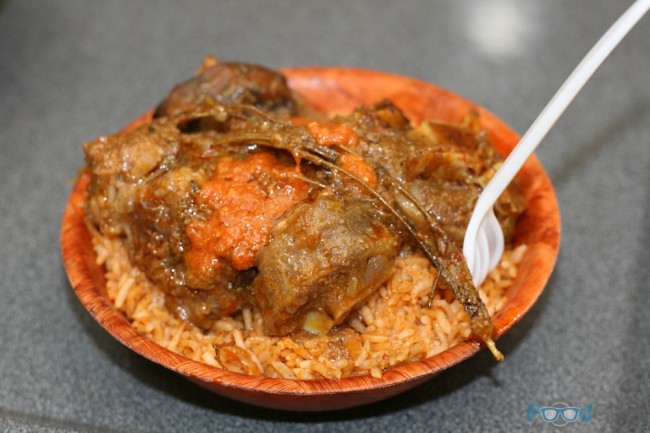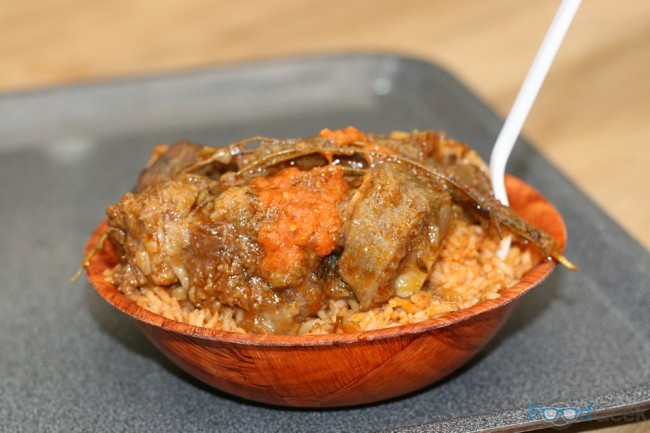 Had I been eating with Mrs FG i'd have another dish to write about but I wasn't sure Dan would be quite as keen for me to dig into his lunch! So you'll just have to settle for a photo of his 'Beef Provincial' with potatoes and mungo beans. I can confirm it was all eaten and Dan seemed pretty happy with it.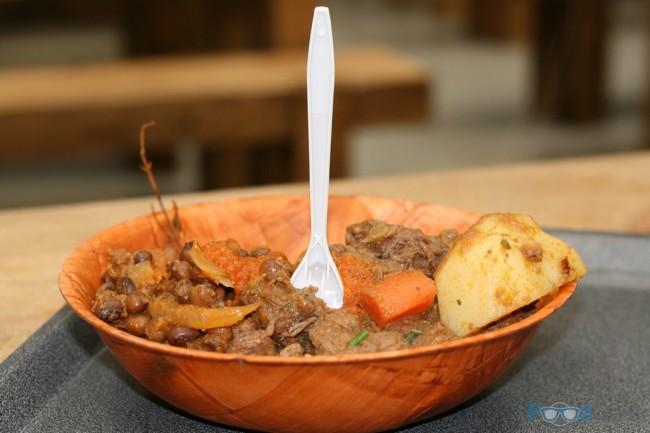 I enjoyed my stew but more than that I loved Alain's enthusiasm and whole ethos. Most of his ingredients are sourced from Bolton Market, a fact he seems genuinely proud of. He's also clearly passionate and loves sharing the food of his home country with the people of Bolton.
Some of his other dishes, many of which i've had small samples of include; grilled sea bream, grilled plantains and goat curry. All were good and full of the passion & love that Alain promised.
I'll definitely be back soon and will be in full blogger mode next time.
Date of visit: 28.03.2014